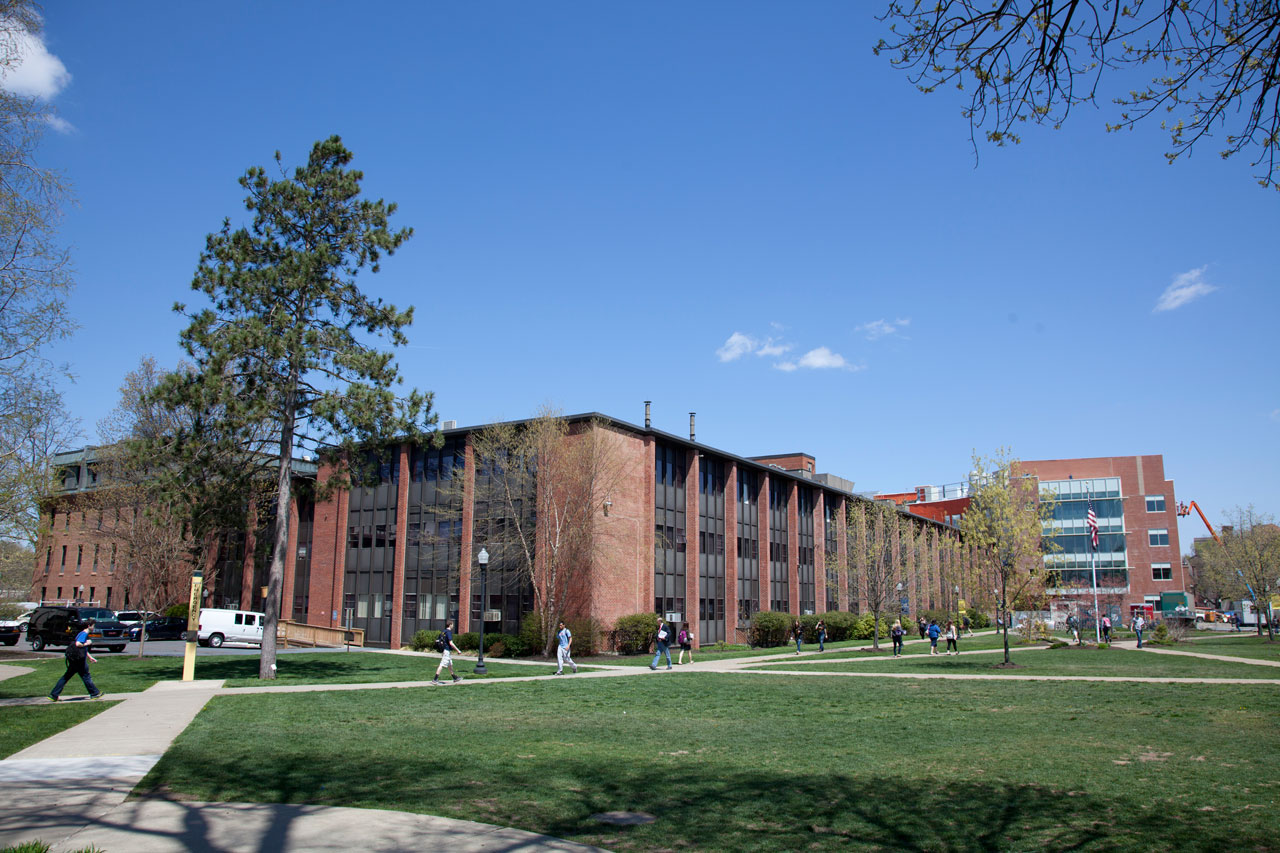 If you want to be a great student, you need to take advantage of the resources that are at your disposal. A lot of these resources can be found at the university library. Here are the top 10 library resources at Wilkes University!
1. Computer Labs
If you do not have your own computer, a great perk of the library are the various computer labs in the building. This will save you some money while being able to use the newest pieces of technology. 
2. Group Study Rooms
If you have to work with a group, you should consider renting out a study room. This allows you to have a private space to get work done. You will have to use this perk in order to make the most of your education. 
3. Writing Center
If you need some help with your writing, you should visit the writing center. The professionals that work here will help you shape your paper in the right way. This will improve your grade overall by a ton.
4. Movie Rental
If there is a movie that you want to see, but you don't want to pay for it, you could rent it through the library. You can browse their large selection of movies and see which one that you want to watch on your own time.
5. Online Reference Collection
The Online Reference Collection is a great first place to look when starting your research. This database has thousands of archived documents and books. These will become some great resources for you to use. 
6. Ask a Librarian
If you have a quick question about the library, you can submit a question online. A librarian will send you back a response in a timely manner. This allows you to get information without having to leave your room. 
7. Interlibrary Loan
If there is a book that you want but it is not in the library, you can apply for an interlibrary loan. This is when the library will purchase the book then rent it to you. You need to take advantage of this perk .
8. Library Virtual Tour
If you are going to visit the library, you should take a library virtual tour first. This makes sure that you do not waste time while looking for resources. You will even discover resources that you didn't know existed!
9. AccessEngineering
AccessEngineering is a cool site that allows you to access tons of documents and statistics about engineering. If you are researching a topic that is similar to engineering, this is the place to look right away. 
10. Newspapercat
Newspapercat is the final great resources that you should use a lot. This is a database that has tons of newspaper articles from throughout history. If you need to reference some old and new articles, this is the perfect resource for you. 
Libraries at Wilkes University
1. Farley Library
The only library on campus is the Farley Library. If you need a quiet place to study, this is the place to go. You will have a great time studying here and checking out books with your friends. 
Address: 187 Franklin St
2. Osterhout Free Library
The Osterhout Free Library is the closest public library to campus. This allows you to avoid the rush and go to a less busy location. This library still offers a ton of resources for students. 
Address: 71 Franklin St
3. Hoyt Library
Hoyt library is another public library system that has a few locations in the area. If you do not live on campus, it may be easier to visit this location. That being said, these libraries are quite large and have a lot for you.
Address: 284 Wyoming St
4. Plains Township Library
The Pkains Township Library is a little further away from campus, but it may be worth visiting. Although you have to drive a little bit to get here, there are always librarians and professionals willing to help you. 
Address: 126 Main St
5. Laflin Public Library
The final library in the region is the Laflin Public Library. This is the furthest library from campus. If you are willing to drive a little bit, you can get some one-on-one help very easily. 
Address: 47 Laflin Rd
---
---
Related Articles