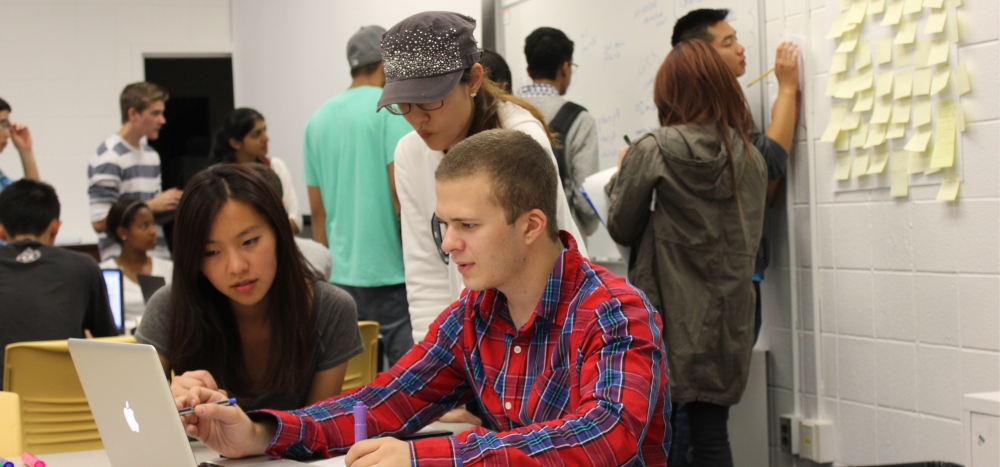 ECON1000 is an introductory class into economics for people that plan to major in economics. Economics can be hard and stressful. These 5 tips will help make it easier and passing the course.
1. Attend all classes
There are some courses that do not require the students to attend all lectures held however it would be wise to attend them. While the professor may post the lecture notes online for people to access them easily, there are lots of times that the professors will say important things during the lecture that won't be in the notes.
2. Take notes
Some people are able to remember things the moment they hear it while there are others that can't. Regardless of which you are, it would be wise to take notes. The professor will mention things that might not be on the slides and you might need to write them down to look at later. Other than helping you to review later, it is also said that writing down your notes makes them easier to remember.
3. Ask questions
While the professor has posted the notes online and you have taken notes on what was discussed during the lectures, there are some cases where you will have difficulty understanding the content. If you are unable to fully understand the content you should ask the professor and if you are unable to make an appointment, talk the the TA(Teachers assistant).
4. Study ahead
In most courses the professor would have uploaded the lecture notes online for study and to get the class to read ahead. It would be smart to study the notes ahead of class to have a better understanding of what the professor would be discussing during the lecture. However you shouldn't limit yourself to only the lecture notes given by the professor, there are probably textbooks that can be gotten or information online to make it easier.
5. Do assignments
Most courses give assignments and lots of people take them for granted. Sometimes the marks given for completion of an assignment don't affect the final grades too much. However that isn't a good reason for not doing assignments. Assignments are given so you can practice what has been taught in the lecture and help you know where you stand in understanding the content.
ECON1000 is not that hard of a course so if the right amount of effort and hard work is put in getting a good grade will be easy. These are the 5 tips for passing ECON1000.
---
---
Related Articles