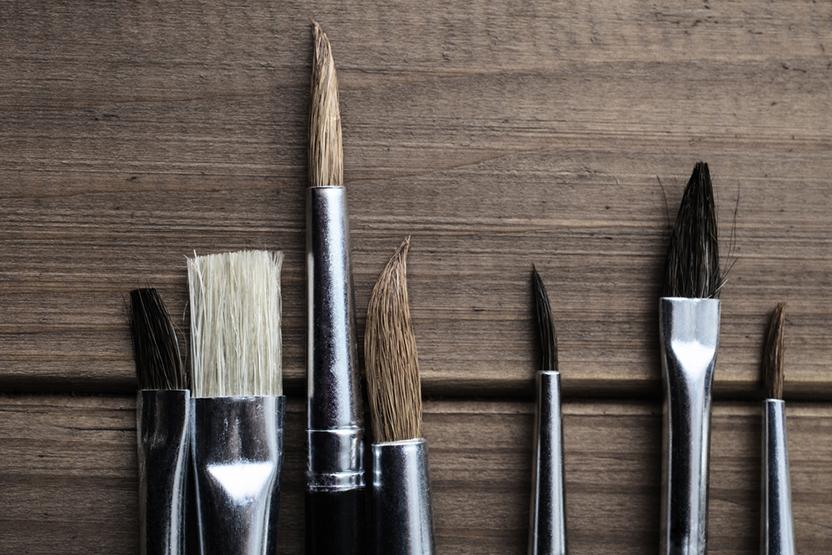 VISA2025 is a beginner's painting course for first year students. Since it is a first year course the grading of the paintings done isn't as strict as the higher level courses. To pass the course you are needed to complete paintings that will be assessed for your final grade.
1. Expensive Supplies
You are required to buy your own art material to use from the beginning until the end of the semester. The professor will ask that you get a specific tool to do an assignment, which might cost more money than you were expecting to spend.
2. Lack of sleep
Painting usually takes an incredible amount of time, so it's only normal that lack of sleep occurs. There will be lots of paintings that need to be done so there will be lots of days that you will get little sleep. It is important to get a good amount of sleep and still get the work done. It all depends on your time management skills.
3. Group critique
While painting during class, the TA takes a few minutes for group critique. This allows you to look at other people's work and provide feedback on their paintings and what you feel they should change to improve. The allotted time is short, so don't worry about not having enough time to continue your work.
4. No exams
The course is a painting course, so you will be given projects to paint and assignments to complete. However, there isn't a final exam so you won't need to worry about studying and can focus on the work given to you before the exam period. since there is no exam, it will be necessary to get good scores on your projects.
5. Time consuming
Painting is an activity that takes a lot of time but it's fun to do. You will paintduring the time given to you in the semester.  Fortunately, since it's all about painting, you won't have to worry about any other form of grading and can focus on completing the work within the time given to you.
You will spend a lot of money and time to pass this course, but if you are patient and manage your time efficiently, you will be able to pass. The course only requires you to paint – so you don't have to worry about anything else and focus on your paintings. These are 5 things to expect from VISA2025.
---
---
Related Articles