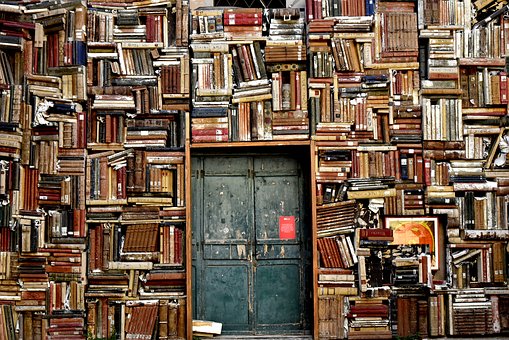 The English Literature program at York University features a wide variety of truly enlightening and fascinating courses. Here are four that are popular and that you should be sure to check out whether you're an English major or simply in need of filling an English literature elective!
Have you ever wondered what makes certain pieces of drama and literature funny? This course explores the conventions of comedy and how comedy is utilized in society. You'll learn about the rhetorical devices used to create humour and come away from this course with knowledge of the central themes of comedy. The readings for this class are light and entertaining. Chaucer's "The Miller's Tale" and other incredible works will be explored to help students understand the world of comedy!
Did you know the Lion King is based on Shakespeare's play "Hamlet"? As are many of the other famous movies and stories of today. In this course, you will learn about the significant contributions Shakespeare's work has made (and is still making) to our storytelling in the twenty-first century. You'll learn about the legendary writer's life and explore his riveting sonnets, poems, and plays. Students will examine how Shakespeare portrays race, class, gender, language, and politics in his large collection of epic comedies, tragedies, and dramas. The course is largely discussion-based and interactive. If you enjoy thematic discussions and poetry, this course is a wonderful choice!
This course explores children's literature over the three past centuries of children's literature. If you ever wondered about the origin and inspirations for some of your favourite childhood stories, this course is a fascinating one. You will examine concepts like gendering in literature and the ways in which stories were marketed differently to male versus female children through different genres and time periods. You will come away from this course with an understanding of how children's literature has always been carefully constructed and how it shapes our society and behaviour today.
This course explores the great writer, Edgar Allan Poe's, work in its various forms – short stories, gothic literature, and detective fiction. Poe'sworks are haunting and legendary. Taking this course will, through Poe's work, allow you to dive into the topics of narration, irony, the grotesque, supernaturalism, and horror just to name a few. You will also learn a lot about the legendary writer's biography and the inspirations that much of his works draw from. You will leave this course with not only improved critical thinking and analytic skills, but also an appreciation for Poe and his incredible contribution to the American Romantic movement.
Each of these course allows you to delve deeper into some of the greatest literary works throughout history. English Literature courses at York University teach you about critical thinking, analytical thinking, and the science behind storytelling. If you are interested in expanding your worldview and engaging in super interesting class discussions, these courses are great choices. It helps that the professors for each of these courses are phenomenal and make your time spent in these courses at York University a true pleasure!
---
---
Related Articles