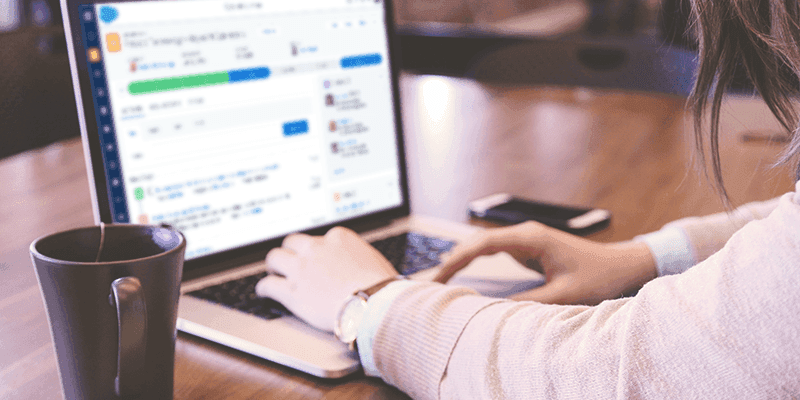 Online university courses are delivered and evaluated in a very different way than most in-person courses are. Students at York University often find themselves struggling to adjust to the format and expectations of online courses and it becomes very easy to slack off when the learning is so self-directed. The following tips will ensure success in any online course you take at York University! Happy studying!
1. Read the Syllabus. 
It may seem obvious, but failing to read the syllabus is a common mistake among online classroom students. The first thing students of online courses should do to ensure success is read the syllabus (multiple times). Become familiar with the syllabus a week before classes and prepare any questions you may have about it to ask your professor. As online courses are largely self-directed learning, it is all too easy to miss a deadline for handing in an assignment or submit something wrong if you don't pay attention to the details in the course syllabus. Print out multiple copies or save it to your phone to check regularly. Add reminders in your calendar for assignment due dates and pay special attention to the grading guidelines. You also want to explore the readings list in the syllabus – take note of what format the readings will be in, whether physical books or online and ensure you have the programs downloaded to open them and the locations to access the textbooks noted.
2. Log onto the course Moodle at least three times a week.
You should be checking the course Moodle page frequently for course announcements and updates. You will need to review content, engage in discussion forums and stay up to date on any changes. Make the Moodle course page your internet home page if that's what it takes – it is critical that you engage with it consistently. Your professor will take notice of who is an active participant in discussion forums and will be making all their important announcements through it.  Don't be intimidated to get involved in the discussion thread, as well – everyone has something to contribute!
3. Connect with your classmates. 
Contact your classmates through Moodle to form study groups and meet-ups. Online courses require a lot of independent study and forming study groups can keep you motivated and ensure you are enraging regularly with the material. You can plan for in-person meetings or form an online weekly study group using google hangouts. You can also connect with your classmates to collaborate on assignments and share notes and resources. Google documents is a great and easy tool to do this. Building a supportive online classroom community is a wonderful way to network and ensure success in the course.
4. Go to the online office hours and tutorials.
Professors of online courses often offer online office hours and tutorials to students. Attend these and utilize them to clarify concepts, get tips for assignments and exams, and build the relationships you have with your professor and classmates. Prepare your questions before the tutorial and listen carefully to the questions other students ask. You will often benefit greatly from hearing their discussions in the group phone call style tutorials and office hours – allowing you to notice gaps in your knowledge you might not have initially recognized. Use these sessions as a checkpoint to ensure you are keeping up with the class.
5. Schedule in specific times for class and study. 
Although the lectures for online courses are posted online and can be watched at any time, it is important to block out specific times in your week for this. Create a set time each week to watch lectures, review notes, and complete assignments. Just like you would block out time on your schedule weekly to attend an in-person class, do this for your online course lectures. This will allow you to keep up with the course content and provoke you to engage with it consistently. Online courses involve largely self-directed learning so you will need to keep yourself accountable, organized, and on track.
Juggling completing assignments, participating in discussion forums, keeping up with lectures, and reviewing notes can be difficult to juggle in an online course. Practise these tips consistently and you will set yourself up for success. The flexibility online courses allow can be wonderful, however, it is important to understand that the learning process for online courses is different than in-person courses. You will need to adjust accordingly to excel in your online courses at
York University
!
---
---
Related Articles