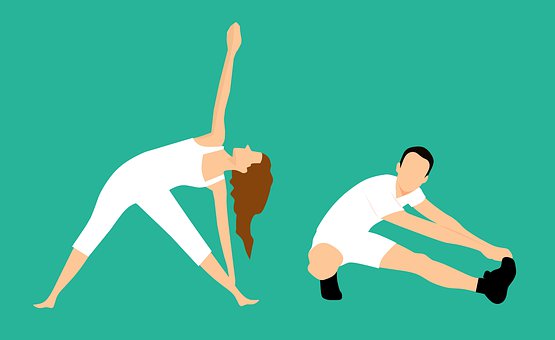 York University is known for its college intramural sports programs, encouraging student health and networking throughout the year. Students have the option of participating in either Tier 1 (competitive level) or Tier 2 (recreational level). This offers students of any skill level or athletic ability the opportunity to experience the social and physical benefits of being on a sports team (and there are tons!). The colleges organize leagues that are co-ed, men, and women. There are a large number of sports running throughout the year and it can be difficult to discern which to commit to. Here are five of the most recommended intramural sports at York University to try!
1. Badminton
If you're looking to improve your reflex skills and pick up a racket sport, badminton intramurals at York University are a great way to start. You don't need to have a team ready to sign up for this intramural program and you'll play against both genders. Equipment is provided by the York University Tait Mackenzie gym and after just a semester you'll really start to feel like a pro on the court.
2. Basketball
Basketball intramurals at York University are known to be one of the most popular for sign-ups. You can choose to play on a co-ed team (boys and girls) or with just your gender. You'll be asked to either form a team or request to be put on a team which will be the group you play with over the course of the year. At York, you will have the opportunity to face other teams from your college before moving on to play teams from the other colleges. Playing with the same team over the course of the year means you get to build a great bond with the rest of your teammates and make lifelong friendships.
3. Broomball
Broomball is a newer sport that has been added to the roster of intramural sports hosted by York University.  Broomball is like ice hockey but with sneakers and brooms instead of skates and sticks. Broomball can get pretty rough and competitive, but if you want a totally new team experience this is a great choice. There is lots of room for creativity in this wild sport.
4. Rage dodgeball
One of York University's most anticipated intramural events is its epic rage dodgeball tournament! Put together a team, choose a catchy name, and even make costumes if you'd like – then get ready for the greatest all-nighter of your university days. The rage dodgeball intramural tournament is an all-night overnight event that takes place at Tait Mackenzie a couple times a school year. Your team will battle against teams from your college, as well as teams from other colleges, to win the tournament. Depending on how far you get in the tournament, you could be playing literally until the sun comes up. If there is any intramural that embodies the excitable spirit of York U it is this one!
5. Volleyball
The volleyball intramurals at York U are as equally popular for women and men. There is a co-ed stream as well and you can swap to Tier 1 if you are up for a heightened challenge. You'll have a chance to improve your reflexes, work your glutes, and strengthen those leg muscles. There is also a rage volleyball event just like the rage dodgeball event that takes place every semester. Be sure to sign up your team for that, its known to be epic.
Now that you have a place to start with your intramural sports choices at York U, consider signing up a team for the coming semester. Getting involved in sports on campus is a wonderful way to build genuine connections, stay fit, and gain motivation for study days. When you know you'll get to burn off some steam with a group of friends later that day, it becomes a lot easier to sit through a couple hours in the lecture hall.
---
---
Related Articles