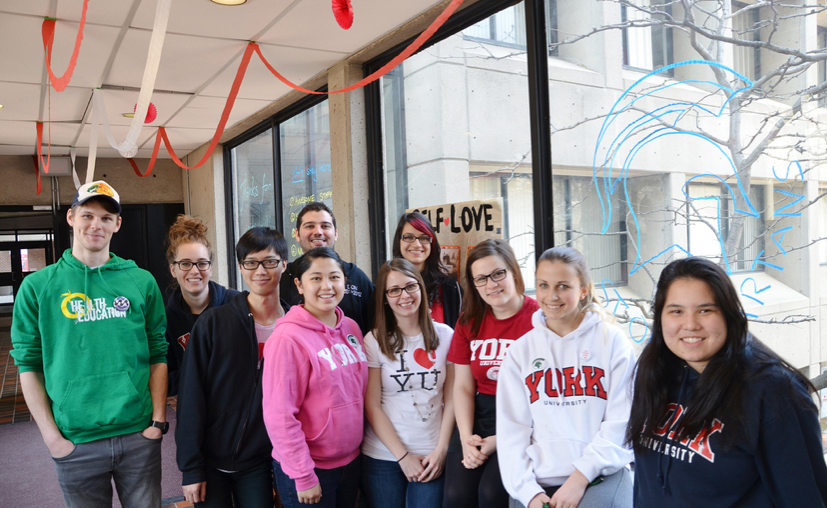 Is it your first time at York and looking for something to do? Are you and your friends looking for a place to hang out or to be entertained? Well, York University has many places for you to relax and enjoy. Here are 5 places to check out.
1. Sports events
There are numerous sports events during the year either there are colleges competing against other colleges or York University's  team:  the York Lions are up against other schools. Get your tickets, snacks and enjoy the game.  The Lions are a team for various sports for men and women: hockey, basketball, football, soccer and more.
2. Clubs and Volunteer Groups
If you're interested in getting experience and meeting new people, join our clubs and campaigns. Some clubs offer volunteer services like UNICEF at york where you can experience and knowledge for future careers or to make a change in the world. Others, offer service around the University, for example there are clubs for international students or course and school representatives. Be a club member and present during the tabling at Vari Hall.
3. College workshops
York University's colleges ( Stong, Calumet…) host workshops that are open to everyone. To afternoon activities to late night parties, the workshops are available during the entire day. Activities include conversations with students, head of the college and staff member  about programs, creative ideas or mental health.
Visit the Facebook page for more information!
4. Student Centre
The student centre is a place where students can enjoy treats  located on the first floor  and organize meetings in one of the meeting rooms, play games in the lounge on the second floor. The York federation of students organizes concerts (our past concerts: Alessia Cara, Aluna George) , events and casino nights. Come to this week's multicultural week where it's filled with cultures, tours, parades, fairs, fashion shows and exhibitions.
5. York Lanes
York lanes is located next to the student centre, it can be described as a small mall with cafés, restaurants, hair salon and other stores open on week days from 9:30 AM to 6:00 PM.  Part-time and Full-time jobs are available for any student who are looking for on campus jobs. The restaurants offer a variety of food for any occasion: juice bars, Italian, Indian, falafel, frozen yogurt bars, coffee shops, bagels and burritos.  Check it out here.
York University provides access to many different kinds of relaxing and entertaining events that involve music, sports, service or just a cup of coffee. The most important goal of these events is to have fun!
---
---
Related Articles