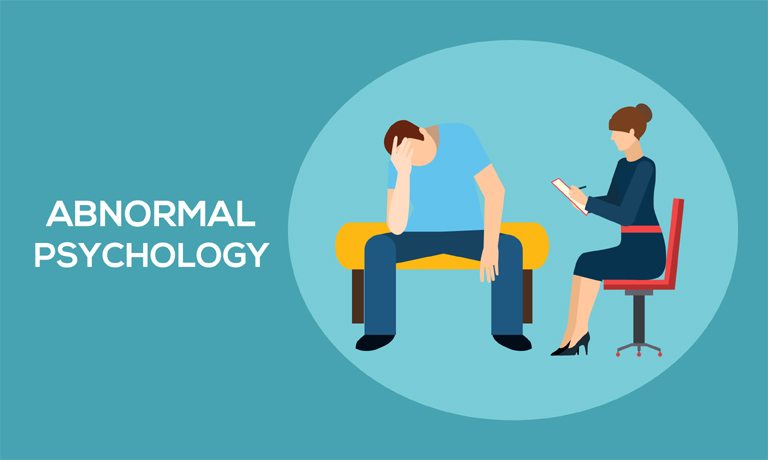 PSYC 3140: Abnormal Psychology at York University is a three-credit upper year course offered through the school's psychology program. It is created to provoke students to think critically about the world of mental illness and distress and how our society understand those with mental health issues. It is an incredibly interesting course and students from all majors would thoroughly enjoy taking the course. Here are five awesome reasons to take PSYC 3140!
1. The Professor is wonderful
The professor for this course, in addition to being very approachable and friendly, is a wonderful storyteller and teacher. Her style of lecturing is energetic and makes the three-hour lectures for the course feel short. She always leaves room for student questions and feedback and she often prompts students to openly discuss in the classroom. She is incredibly intelligent and wealth of knowledge she possesses in abnormal psychology is truly an inspiration. She also includes a plethora of interesting multimedia components into lectures (podcasts and videos) that keep the class really engaging.
2. You don't need to buy a Textbook!
There are a few decent sized books to read but no giant textbook to lug around for this book which is great. The course readings mainly consist of online newspaper and journal articles that the professor makes available to students through the course moodle. They usually don't take a long time to complete and are not tedious to read.
3. There are no tutorials
The format for this course is just one three hour lecture a week. There are no additional tutorial attendance requirements outside of the scheduled lecture which freed up your schedule during the week a little bit. This is especially wonderful for commuter students who will save on commute time and money by having the one scheduled period for the class.
4. The course content and readings are incredibly relevant and enlightening
This course truly allows students to explore the social, historical, and political influences that shape our understanding of mental health and illness. Students will become aware of their internal biases about those with mental illness and broaden their understanding of how those with mental issues should be treated. The readings and course content are all based on recent research and findings in the field, making it incredibly relevant to understanding how mental illness is defined in the world we live in today.
5. There is only one major essay assignment
For those who despise essay writing, you'll be relieved to hear that this course only has one major essay assignment.  The rest of the course evaluations include midterm exams, a final exam, and two short reflection pieces. The short reflection assignments do not require extensive research and the professor offers clear guidelines on how to best succeed on the final major essay assignment.
It is obvious why
PSYC 3140
is such a popular course among
York University
students. Students from all majors will leave this course with a wealth of knowledge they didn't have before and a better understanding of themselves and the people around them.
---
---
Related Articles