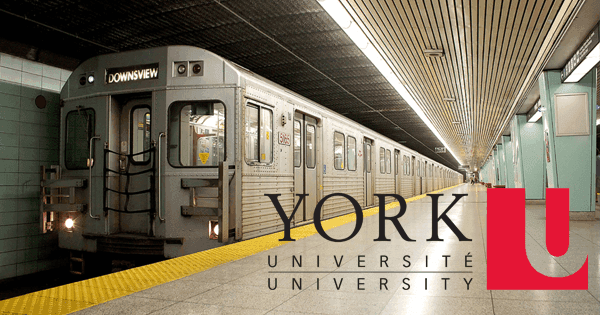 Air quality on Toronto's subway system is terrible, according to new research that found pollution in the city's underground transit network is "comparable to a typical day in Beijing."
That's according to Greg Evans, an engineering professor at the University of Toronto, who co-authored a new study that concludes air pollution in the Toronto subway system is up to 10 times worse than the air outside. The study, published this week, also found that Toronto's subway had three times more air pollutants than Montreal's subway system, and that Vancouver's SkyTrain system had the best air quality. PHOTOS TTC New findings show that air pollution in the Toronto subway system is up to 10 times worse than the air outside.
Researchers based their Toronto findings on data collected on TTC platforms and in trains over three weeks in summer 2010 and winter 2011. The research team measured air quality by examining airborne particulate matter that passengers would be exposed to on a subway platform. The amount of particulate pollutants outdoors in Toronto on a typical day is pegged at around 10 micrograms per cubic metre. But researchers found that, on Toronto subway platforms and trains, air quality was measured at an average value of 100 micrograms per cubic metre. In a statement, Evans said those levels are "comparable with a typical day in Beijing."
An average daily reading of airborne pollutants in the Chinese capital is still seven times what the World Health Organization considers safe. In an interview with CTV News Channel on Tuesday, Evans said that three things are happening on a subway platform in Toronto when higher levels of pollutants are detected. As the train comes into the station it pushes air into the tunnel, stirring up existing particles. "It's like a piston, and it pushes a lot of the air in front of it," Evans said. When the train brakes, abrasion between the wheels and the train track create tiny steel particle pollutants. And, when the train doors open, the particles are pushed into the subway car, with the passengers.
Vancouver's Skytrain system is mostly aboveground, explaining why their air quality index was superior. Evans said Montreal's higher air quality reading could be attributed to the fact they use rubber wheels, concrete rails and wood-based braking system, while Toronto's is steel-on-steel. Evans said that the findings of the study present an opportunity to take "positive steps that can be of benefit to a large number of Torontonians." To reduce the amount of pollutants, TTC officials should re-examine how the trains are driven, sweep tunnels and remove particle concentration with better filtration systems,
Evans said. "There are a number of positive things that can be done and I'm hopeful that the TTC is going to very proactive and is going to undertake these steps," he said.
---
---
Related Articles