---
MGMT 110 Lecture Notes - Lecture 11: Economic Globalization, Global Brain, Fashion Design
---
---
This preview shows half of the first page. to view the full 3 pages of the document.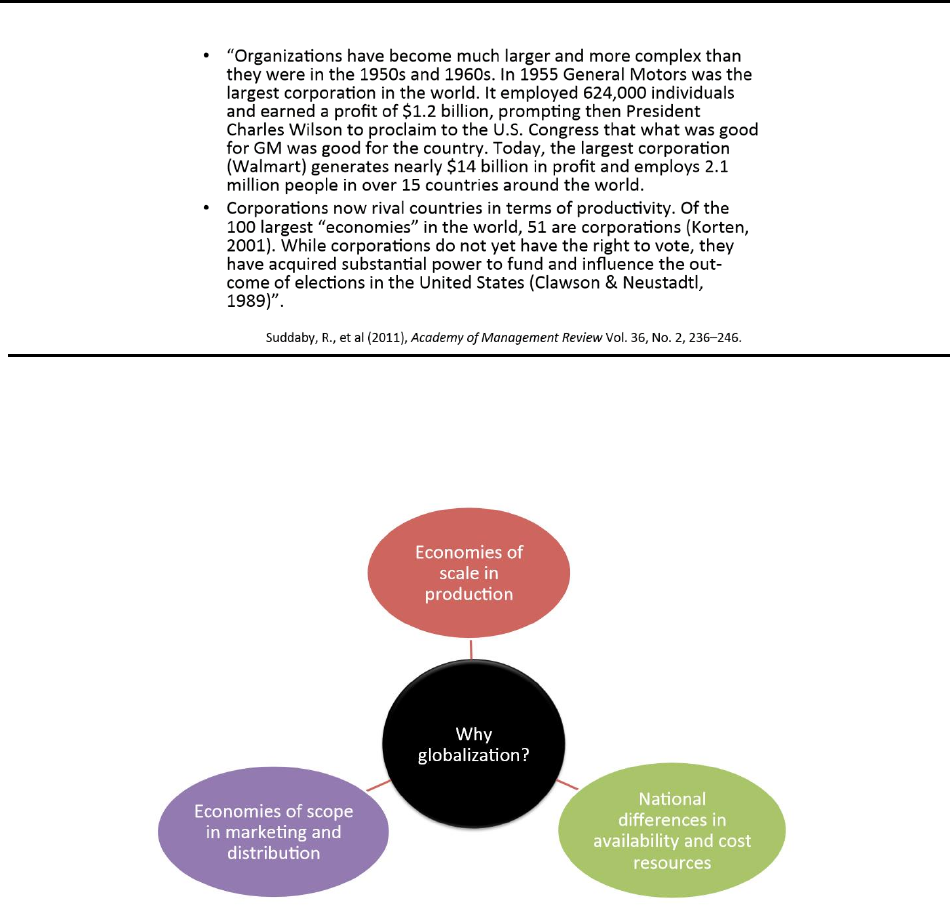 CHAP 11: MANAGING GLOBALIZATION
A.
WHAT IS GLOBALIZATION?
-
Steger (2003, p.13): 'Globalization refers to a

multidimensional set of social processes
that create,
multiply, stretch and intensify
worldwide social interdependencies and exchanges
while at the
same time fostering in people a growing
awareness of deepening connections
between the local
-
Economic globalization is a subset of globalization
2.
The phenomenon

:

According to Clegg et al Globalization means:
-
The worldwide
…………………………………………………………………………………………….
-
A process whereby the world becomes more interconnected and the fates of those people and
organizations in it become more intertwined
-
In business terms, globalization means business without frontiers, crossing national boundaries and
dealing with the world, not just the home base
How big are global organizations?
-
Globalization has a technical core, which is organized in terms of flows of inputs, their distribution
globally, transformation, and outputs, organized through global supply chains
5.
How does Corporate Globalization Work?
-
Globalization is marked by:
…………………………………………………………………………………………………………………
find more resources at oneclass.com
find more resources at oneclass.com
You're Reading a Preview
Unlock to view full version
---