---
ECON 101 Lecture Notes - Lecture 7: Production Function, Excess Supply, Demand Curve
Premium
---
---
This preview shows half of the first page. to view the full 3 pages of the document.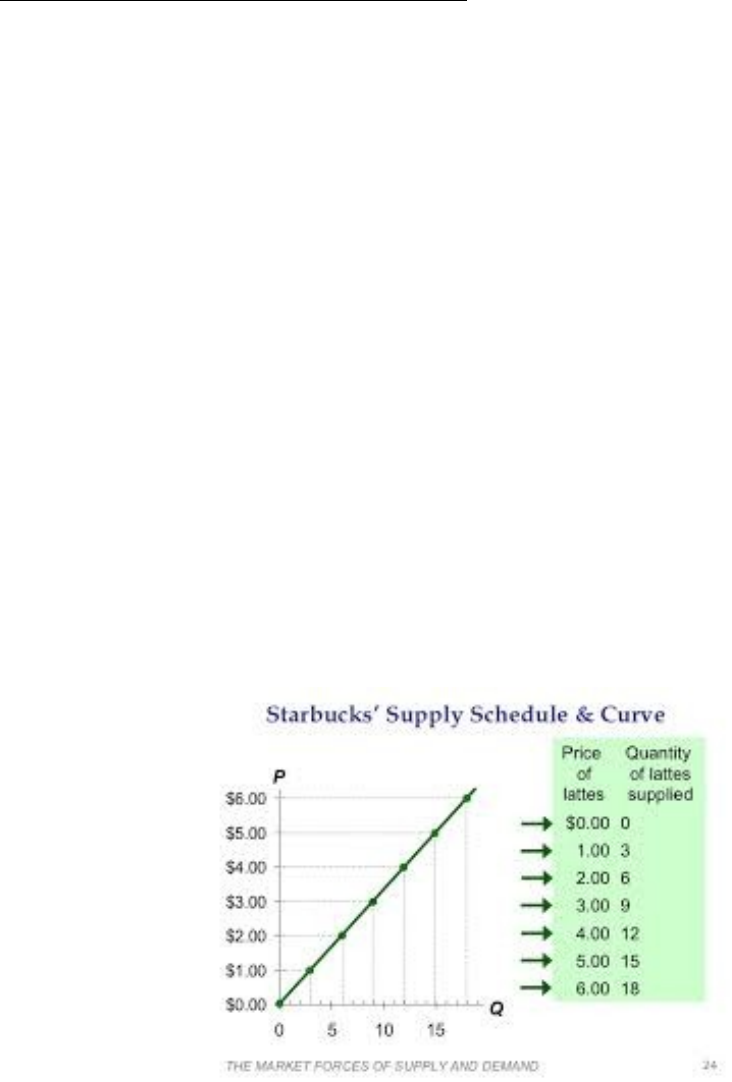 ECON 101 - Lecture #7 - Demand and Supply
How do Different Factors Change Demand?
1)
Price of complement rises - demand decreases
2)
Income falls, and the good is inferior - demand increases
3)
Population grow - demand increases
4)
Price of good increases - movement up the curve (decrease in quantity demanded)
5)
Future income expected to decrease, the good is normal - demand decreases
6)
Price of good expected to increase in the future - demand increases
Supply Schedule and Supply Curves
●
Quantity supplied is the amount producers are willing to offer for sale during a specific
period of time
●
Factors that influence quantity supplied are:
○ Technology
○
Expectations about the future
○
The number of firms in the industry
●
Distinguish supply schedule from supply curve
○
Supply schedule, like demand schedule, is a table presenting amount of supplies
offered at different prices
○
Supply curve is the graphical representation of supply schedule
Figure 1.
Supply schedule and curve.
●
Change in quantity supplied refers to movement along the curve
●
Change in supply refers to shift in the entire supply function
How do the Changes in Different Factors Affect Supply?
You're Reading a Preview
Unlock to view full version
---