Class 11. Society, Stratification+Inequality.docx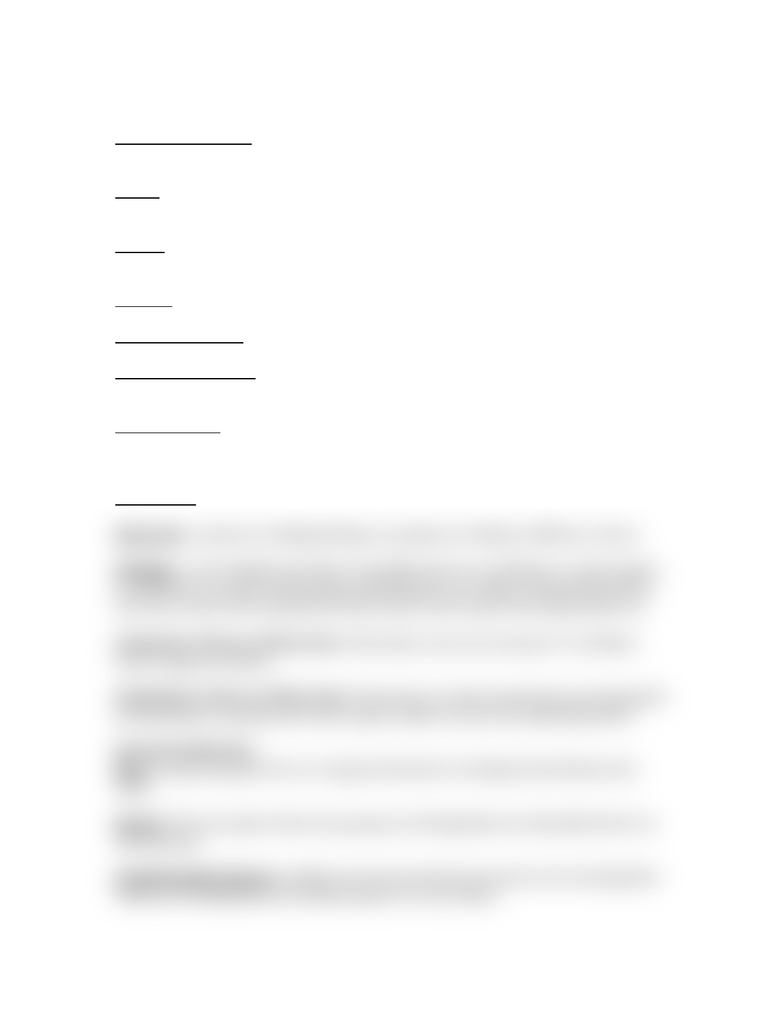 Society, Stratification & Inequality
Social Stratification
: Institutionalized inequality resulting in some groups receiving
differential access to power, wealth and prestige.
Power
: The ability to reach personal, financial, and professional goals regardless of
obstacles
Wealth
: Accumulation of financial resources, material possessions, wives and
children, and the potential for future earnings
Prestige
: The social esteem others hold for an individual
Stratified Societies
: Societies in which ranking and inequality among members vary
Egalitarian Cultures
: Groups in which members enjoy equal access to resources
and positions
Minority Group
: is a group that is subjected to prejudice and discrimination, while
the dominant group holds greater power, prestige and privilege
Hierarchies
Normalized
: made to seem natural, normal, necessary, and inevitable
Hierarchy
: a system of ranking (things or people) according to different criteria
Ideology
: a set of beliefs and values. Typically, that are a worldview, or that explain
a worldview. It is often (not always) characteristic of a culture: shared ideas about
how the world works, and shared values about what is good, bad, appropriate etc.
Integrative Theory of Hierarchy
: Hierarchy is seen as necessary to coordinate
more complex activities
Exploitative Theory of Hierarchy
: Hierarchy is created, maintained, and expanded
by individuals or groups who seek to gain wealth or power by exploiting others
Racial Stratification
Race
: Group of people who are categorized based on biological and behavioural
traits
Racism
: The perception that some groups are biologically and culturally inferior to
other groups
Institutionalize Racism
: Legally sanctioned restrictions based on the ideology that
whites are biologically and socially superior to non-whites