PSY 4327 Lecture Notes - Lecture 7: Indus River Dolphin, Torpor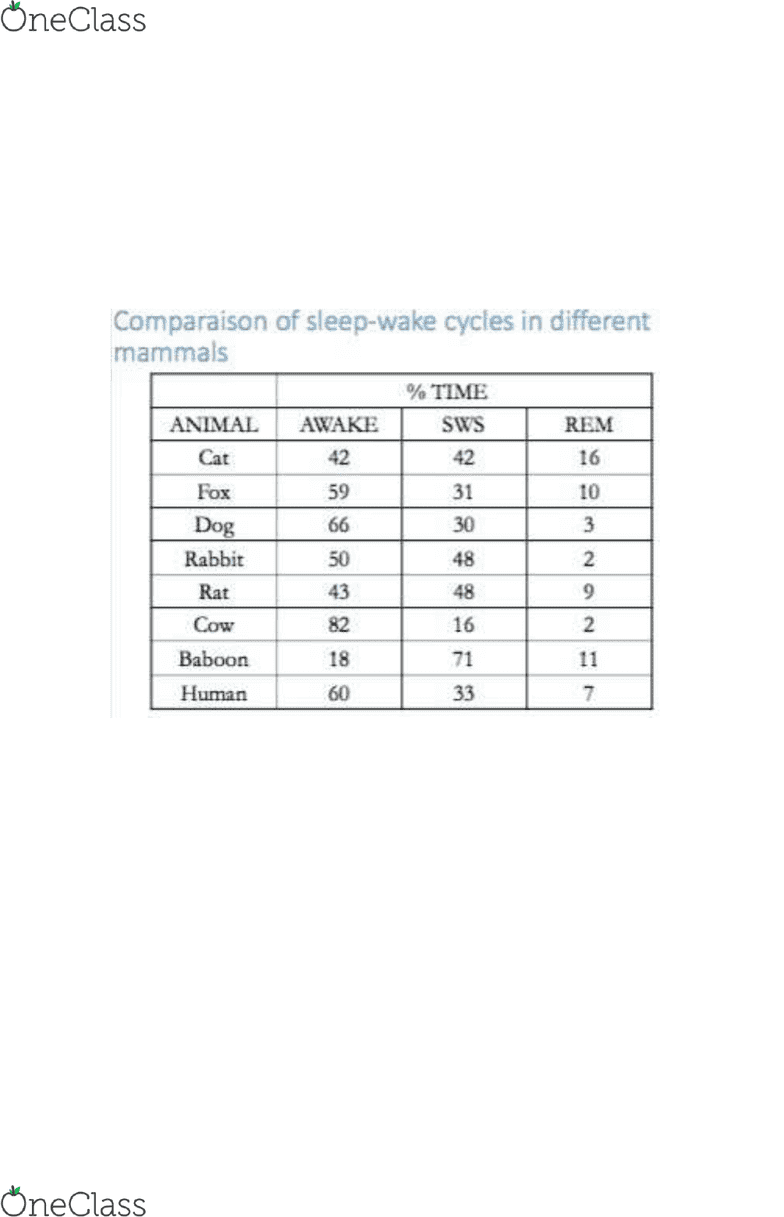 SLEEP IN ANIMALS
Do Insects Sleep?
"Yes" but not the way we do.
Different physiology... so difficult to interpret
A passive state is often observed called "torpor" This state is the insect's equivalent of sleep
"A state similar to hibernation but not as intense and only lasting part of a day" (Moorcroft,
2013)
"No fossilized organs of sleep"
1) Amphibians and Fish have never been found to have any experience similar to REMS.
2) Birds spend about 5% of their sleep time in REMS.
3) Most Mammals experience REMS. The more complex the brain, the more REMS.
4) Reptiles have rapid eye movements during sleep, but they are not accompanied with brain
waves similar to those of humans during REMS.
HARTMAN, 1970
2 principles:
Predators appear to have more SWS as compared to herbivores
The length of the SWS-REM cycle varies from one mammal to another: bigger animals with
slower metabolisms have longer cycles
find more resources at oneclass.com
find more resources at oneclass.com
find more resources at oneclass.com
find more resources at oneclass.com