---
ANT210H5 Lecture Notes - Lecture 5: Gavin Menzies, John Cabot, Zheng He
---
---
This preview shows page 1. to view the full 4 pages of the document.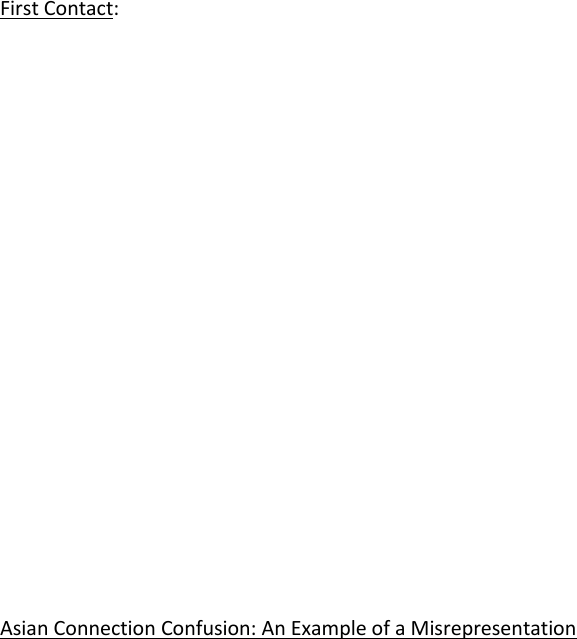 ANT210 LECTURE 5: WHO DISCOVERED THE AMERICAS? (02-
13
-19)
Gavin Menzies
•
Argued that Chinese Admiral Zheng He's fleet extended its trip to North America
North/South American Indigenous Groups
•
Statistics show that 90% of Indigenous groups died after encounters with Europeans
•
Ancestry: mtDNA and Language Families
o
MtDNA = mitochondrial DNA, traces, matrilineages (female lines)
o
Haplogroups: long-existing genetic sequence variants that correlate with geographic
origins of populations (ancestry)
o
Shows us genetic makeup of people in North and South America in past vs. present
Fi
rst
Co
n
t
act
:
Europeans in the Americas (including Canada)
•
Columbus in Carribean: 1492
•
John Cabot (Giovanni Coboto) landed in Newfoundland and Cape Breton: 1497, would have seen
Beothuk/Mi-maq people
•
1530-1600 Basque fishermen and whalers in Red Bay (Labrador)
•
Jacques Cartier 1534-1542 (Gaspe and St. Lawrence)
o
By 1550, "Canada" starts appearing on maps
Does Archaeology Contribute to the Issue of Contact?
•
Archaeology discovers stuff that populations have left behind, which tells us about their
cultures, behaviours, ways of living, etc.
o
People leave trail of evidence

—

archaeology shows us where to look and how to find it
•
By showing how Indigenous and European people were affected by first contact
•
Evidence for both culture and human biology converges on a clear picture
•
There are still debates among specialists about some issue
Asi
an
Co
n
n
ec
ti
o
n
C
o
n
fu
si
o
n
:
An
E
xa
m
p
l
e
o
f
a M
i
srepr
ese
n
tat
i
o
n
Zheng He's Voyages from China in 1405 to 1433
•
Made 7 exploratory voyages from China around the world
•
Question of "could he have reached America (before Columbus)"
o
Via "Kelp Highway" from Asia straight down alongside North and then Sou

th America
You're Reading a Preview
Unlock to view full version
---