---
Macbeth - Reference Guides
---
Department
Computer Science
---
This preview shows half of the first page. to view the full 2 pages of the document.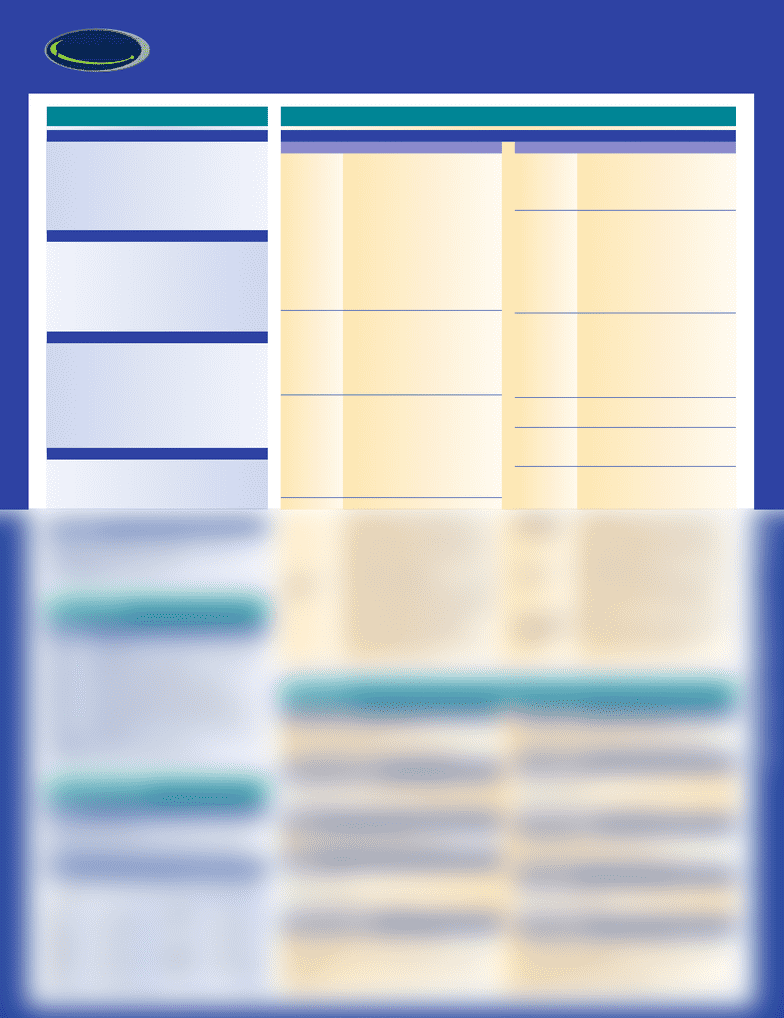 permacharts.com
Macbeth
• Born 1564; died 1616
• Playwright, actor, and poet
• Author of 37 plays and 152 sonnets
• Plays are divided into the
early plays (e.g., The Taming of the Shrew)

,
t
he comedies (e.g., Twelfth Night), the histories (e.g., Henry V

),
the
tragedies (e.g., Macbeth), the problem plays (e.g.,

Measure for
Measure
), and the romance plays

(e.g., The Winter's Tale

)
• Plays were performed in court and in public theaters (e.g., The Globe)
• Protagonist dies while defeating antagonist
• Tragic hero is mislead by his/her hamartia (e.g., tragic flaw)
• Revenge tragedies involve murder and a quest for vengeance
• Tragic hero is of high moral worth, making the downfall much more tragic for
the audience
• The play is considered by some to bring bad luck
• Many accidents and deaths have occurred during running of play
• Battle scenes make the acting more dangerous
• Saying
Macbeth

aloud is a bad omen
Act I
Introduction • Characters, setting, situation, and central themes
are introduced
Act II
Development/rising action • Macbeth's encounters with the
Witches and the murder of Duncan
Act III
Climax • Occurs in the physical middle of the play
(e.g., Act III, Scene 3) with the murder of Banquo
Act IV
Denouement/falling action • Fleance escapes, the banquet
goes awry, and Macduff seeks revenge on Macbeth
Act V
Conclusion • Battle ensues; Macbeth is slain and Malcolm is
crowned king
•
Macbeth

has a classic rise and fall development
• Each scene contributes to the central action of the story
Macbeth
Thane of Glamis, later Thane of Cawdor, and eventually
b
ecomes King of Scotland • Protagonist and tragic hero
• Tragic flaw is his ambition, which leads to his murder
of the king • Brave and loyal in the beginning of the
p
lay (e.g., he defends Duncan by killing Macdonwald)
• Hailed as a hero and is given the title Thane of
Cawdor • His actions are spurred on by his vaulting
a
mbition • He believes in the supernatural and in
prophecy • He hesitates greatly before deciding to kill
Duncan • Turns disloyal and kills the king • Depends
g
reatly on support and ideas from Lady Macbeth, who
serves as his wife and accomplice • Jealous of noble
Banquo • Becomes untrustworthy according to his
s
ubjects • He dies in the final foreseen battle with
Macduff, his nemesis ("
Life's but a walking shadow, a
poor player That struts and frets his hour upon the
s
tage...

") (Act V, Scene 5)
D
uncan

King of Scotland; father of Malcolm and Donalbain
• Antagonist in the play • He is quick to reward honor
and loyalty to his subjects (e.g., he bestows a title upon
M
acbeth as a reward for protecting him) • He is blind
to the threat of Macbeth's treachery • A gracious
Duncan makes an ideal guest in Macbeth's castle
•
A well-liked, virtuous king • Catalyst for Macbeth's
tragic mistake • Belief in the goodness of people is his
eventual downfall
Lady Macbeth
Wife to Macbeth • Integral to the murder plot
•
She encourages Macbeth to seize the kingship
throughout the play • She shows great strength and
efficiency in preparing the guards for the eventual
m
urder (i.e., she drugs them) • Believes in Macbeth's
ambition, yet fears that he may be too passive to kill
Duncan ("
Yet do I fear thy nature: It is too full o' the
n
ature of human kindness To catch the nearest way...

")
(Act I, Scene 5) • Acts as driving force behind
Macbeth's upward climb • Forcefully chides Macbeth's
B
anquo

A thane of Scotland; father of Fleance • A foil to
Macbeth • Historically linked to King James I
• He is exposed to the same temptations as Macbeth,
yet he remains loyal and noble • Defends Duncan
against Norwegian attack with Macbeth • Not envious
of Macbeth's achievements • Suspects Macbeth of foul
play (Act III, Scene 1) but he does not act on his
knowledge • Partially responsible for his own death due
to his naïveté and his passivity
Macduff
Thane of Fife • Nemesis of Macbeth • He only plays a
small part in the early part of the play • He does not
keep his suspicions to himself ("
O, horror, horror, horror!
Tongue nor heart cannot conceive nor name thee!
")
(Act II, Scene 3) • Loyal, clear-headed, and
strong-willed • He does not attend Macbeth's
coronation • Kills Macbeth as an act of vengeance for
the murder of his wife and family
Lady Macduff
Wife to Macduff and the mother of his children
•
She loves her husband deeply • She is developed as
a foil to Lady Macbeth • She is portrayed as a
compassionate woman as seen with her children
•
Her assassination is the catalyst for Macduff's
revenge and Macbeth's death
Three Witches/
Three women with supernatural powers and their
The Weird Sisters
leader • They represent the combined powers of evil,
a
nd Hecate

magic, and the supernatural world • They prophesize
truths about Macbeth and his imminent future, as well
as the truth about other events • They use their
m
ystical powers in order to create apparitions
("
Be bloody, bold, and resolute; laugh to scorn The
power of man, for none of woman born Shall harm
M
acbeth...

") (Act IV, Scene 1) • They serve to drive the
plot by using suspense and riddles that must be solved
• They are proven to be all-knowing and accurate
Malcolm
Son of Duncan • A man of action (e.g., when his father
i
s murdered, he escapes immediately to find safety in
England) • He is named as his father's heir and the
rightful successor to the throne • He possesses a
c
autious nature (i.e., he does not attack right away)
• He suspects Macduff and he must be convinced of
his innocence • He eventually joins forces with Macduff
a
gainst Macbeth • He is crowned King at the
conclusion of the play
Donalbain
Son of Duncan • He is both decisive and quick to
respond (e.g., when Duncan is murdered, he escapes
F
leance

Son of Banquo • Quick, young, and agile • He outruns
the murderers while they attack Banquo • He survives
Macbeth's murder plot • He is prophesied to be king in
t
he future, as Banquo's heir
R
oss

A thane of Scotland • Delivers messages in the play
• Reports to Duncan, Macbeth, Macduff, and Siward
• He seems to be kind and good-hearted; determined
b
y his actions • He remains loyal to Macbeth until after
the banquet
Siward and
Earl of Northumberland; father to young Siward
young Siward
• Loyal fighters in Malcolm's English troops against
Macbeth • Young Siward is passionate and confronts
Macbeth on the battlefield • Young Siward is slain;
Siward's death serves to encourage Macbeth that "
none
of woman born
" can harm him
Lennox
A thane of Scotland • He plays only a small role in the
main action • He switches allegiances away from
Macbeth to Malcolm's side to assist invasion of
Macbeth • He observes his surroundings with irony and
sarcasm
Angus, Caithness,
Thanes of Duncan • Noble supporters of Duncan
Menteith
• They observe Macbeth's strange behavior at the
banquet and do not see Banquo's ghost
• Dubbed
The Scottish Play

due to superstitions
• Follows the tragic story of a man tempted against morality to commit murder
for his own gain
• Based upon the murders of King Duff (967 A.D.) and Duncan (1040-1057)
•
Similar storyline to Raphael Holinshed's

Chronicles of England, Scotland, and
• Most of the play takes place in Duncan's palace at Forres and in Macbeth's
castle at Inverness in Scotland
• Other locations include Macduff's castle at Fife, a cavern, a heath, Birnam
Wood, the countryside at Dunsinane, and the palace courts and halls
• Play begins at midnight, during a thunderstorm
• Takes place in just over two months, as represented on stage, with three
intervals
Day 4
Act III, Scenes 1-6
Act V, Scene 1
• Order in palace scenes contrasts with unruly outdoors
• Macbeth's plot lurks within the order of Duncan's court in Acts 1 and 2
•
Acts 3 and 4 depict the chaos of Macbeth's tyranny and the battle
EVIL VS. INNOCENCE
• Macbeth's internal struggle
• Damnation vs. salvation
• Macduff's revenge
•
Apparition of the bloody baby (e.g., Act IV, Scene 1)
LOYALTY VS. BETRAYAL
• Loyalty to Duncan
• Parallel betrayals of Macdonwald and Macbeth
• Switched allegiances of Lennox and other Scottish Thanes
LIGHT VS. DARK
• Light and dark imagery are used for symbolic meaning
• Darkness is associated with evil
•
Whiteness depicts innocence
SEXUAL REVERSALS
• Lady Macbeth accuses her husband of being unmanly
• She calls on spirits for strength
("...unsex me here Come to my woman's
breasts And take my milk for gall..."
)
• She plays the traditional dominant male role of initiator in plan
• Weird Sisters are bearded; male characteristics
• Macbeth seems loyal; however, he kills the king
• References to "disguise" are made
• False facial expressions emphasize the disparity between the inner and outer
selves ("
False face must hide what the false heart doth know

")
• Pathetic fallacy is used to mirror events with the elements
•
Three Witches represent the supernatural (e.g., the apparitions, predictions)
• Banquo's ghost
PROPHECY
•
All the prophecies of the Witches are realized
• Used as technical plot device, propelling the story forward
AMBITION
• Macbeth's tragic flaw
• Motivation for evil
• Observed in Lady Macbeth
• Neutralizes Macbeth's morals and conscience
SALVATION VS. DAMNATION
• Macbeth possesses free will, yet his doom is unavoidable
• There is an understanding of the consequences, yet there is a persistence
with evil deeds
• Cannot pronounce the word "Amen" ("
Wherefore could I not pronounce
• Play has been modified over the years (e.g., 1667 version included dancing
and singing)
• David Garrick played Macbeth in 1774; legendary hit
• Edmund Kean (1814) used an elaborate set (i.e., cliff, gallery, castle)
• Modern versions have been staged on subway grates and empty stages
Elizabethan Stage Conventions
• Murders usually took place off stage
• Verbally created theater (i.e., few stage effects, no painted scenery)
• Women did not act until after 1660 (i.e., young men played the women)
Just the Facts
MACBETH
PERFORMANCE OF MACBETH
SUPERSTITION
Structure
MAIN PLOT
Background
SETTING
TIME
Characters
N
ame Description
N
ame Description
Themes
ILLUSION VS. REALITY
ORDER VS. CHAOS
You're Reading a Preview
Unlock to view full version
---