Biology 2382B Lecture Notes - Lecture 13: Secretion, Secretory Protein, N-Terminus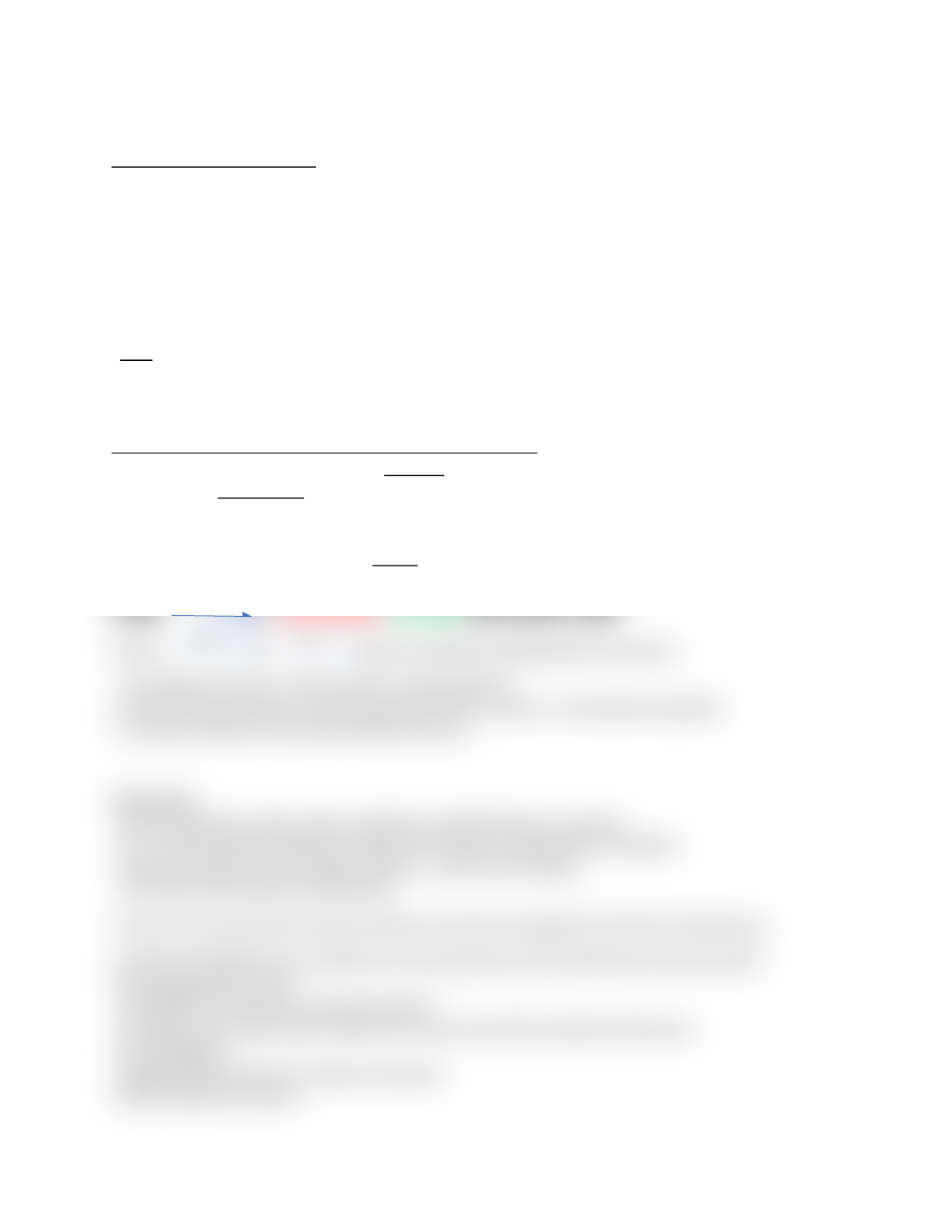 Lecture 04: Protein Synthesis and Transport
Protein Sorting and Targeting
- Typical mammalian cell has 10,000 proteins that need to be localized correctly
- Newly made peptides must be directed to the correct destination
- Direct proteins to the right destinations (organelles)
- During or after synthesis
- Direct proteins to the secretory pathway (ER, Golgi, lysosomes)
*note: sorted proteins are first targeted to the ER and then further processed and sorted to golgi
apparatus or secreted to lysosomes.
General Principles of Protein Synthesis, Targeting and Sorting
- Proteins that remain in the cytosol or targeted to organelles (i.e. proteins that remain in the cell) are
synthesized by cystolic/free ribosomes. Proteins that are targeted to intracellular organelles (ER,
mitochondria
, chloroplasts, peroxisomes, and nucleus) have a specific

signal sequence

(AA sequence on
amino terminus of proteins).
- Proteins that reside in the ER or are sorted to plasma membrane, golgi complex, and lysosomes are
synthesized by ribosomes attached to ER (rough ER).
protein ER,
mitochondria
, chloroplast

, peroxisomes, nucleus
protein ER plasma membrane, golgi apparatus, lysosome
- Accordingly, there are 2 major protein-sorting pathways:
1. Non-Secretory Pathway

protein goes from ER to cytosol, or intracellular organelles
2. Secretory Pathway

secreted outside of the cell
ER Structure
- ER is an extension of the nuclear membrane (rough ER closer to nucleus)
- ER = uninterrupted membranous tubules and vesicles separated from cytoplasm
- RER has ribosomes on the tubules (cisterna - cisterna are stacked)
- Inner parts of the tubes is the ER lumen
Q: How can we prove that secretory proteins must first be targeted to the ER? A: Experiments...
1) Add radio-labelled AA to cell which are incorporated into the synthesized secretory protein
2) Homogenization of cells
- break plasma membrane, partially disrupt ER
- ER reforms into small vesicles called microsomes (mini-ERs) w/attached ribosomes
- differential then density to isolate microsomes
4) Split isolated microsome
find more resources at oneclass.com
find more resources at oneclass.com
Document Summary
Typical mammalian cell has 10,000 proteins that need to be localized correctly. Newly made peptides must be directed to the correct destination. Direct proteins to the right destinations (organelles) Direct proteins to the secretory pathway (er, golgi, lysosomes) *note: sorted proteins are first targeted to the er and then further processed and sorted to golgi apparatus or secreted to lysosomes. General principles of protein synthesis, targeting and sorting. Proteins that remain in the cytosol or targeted to organelles (i. e. proteins that remain in the cell) are synthesized by cystolic/free ribosomes. Proteins that are targeted to intracellular organelles (er, mitochondria, chloroplasts, peroxisomes, and nucleus) have a specific signal sequence (aa sequence on amino terminus of proteins). Accordingly, there are 2 major protein-sorting pathways: non-secretory pathway protein goes from er to cytosol, or intracellular organelles, secretory pathway secreted outside of the cell. Er is an extension of the nuclear membrane (rough er closer to nucleus)