---
Biology 2581B Lecture 14: Lecture_14 GENES SMITH IS BACK
---
---
This preview shows pages 1-3. to view the full 21 pages of the document.
LECTURE 14:
GENES & GENE EXPRESSION 1
24/25 FEBRUARY 2016
Smith
What are genes, how are they organized, and
how many does a species need?
EVOLUTION
Mitochondria
in the second act
A large phylogenomics study reveals that the symbiotic event that led to the
emergence of organelles known as mitochondria may have occurred later in the
evolution of complex cells than was thought.
NEWS & VIEWS
00 MONTH 2016 | V
OL 000 |

N A T

URE | 1
LE
TTER

doi:10.1038/nature16941
Late acquisition of mitochondria by a host with
chimaeric prokaryotic ancestry
Alexandros
A.
Pittis
1,2
&
T

oni
Gabaldón
1,2,3
The origin of eukaryotes stands as a major conundrum in biology
1
.
Current evidence indicates that the last eukaryotic common ancestor
already possessed many eukaryotic hallmarks, including a complex
subcellular organization
1–3
. In addition, the lack of evolutionary
intermediates challenges the elucidation of the relative order of
emergence
of
eukaryotic traits. Mitochondria are ubiquitous
organelles derived from an alphaproteobacterial endosymbiont
4
.
Different hypotheses disagree on whether mitochondria were
acquired early or late during eukaryogenesis
5
. Similarly, the nature
and complexity of the receiving host are debated, with models
ranging from a simple prokaryotic host to an already complex
proto-eukaryote
1,3,6,7
. Most competing scenarios can be roughly
grouped into either mito-early, which consider the driving force of
eukaryogenesis to be mitochondrial endosymbiosis into a simple
host, or mito-late, which postulate that a significant complexity
predated mitochondrial endosymbiosis
3
. Here we provide evidence
for late mitochondrial endosymbiosis. We use phylogenomics to
directly test whether proto-mitochondrial proteins were acquired
earlier or later than other proteins of the last eukaryotic common
ancestor. We find that last eukaryotic common ancestor protein
families of alphaproteobacterial ancestry and of mitochondrial
localization show the shortest phylogenetic distances to their
closest prokaryotic relatives, compared with proteins of different
prokaryotic origin or cellular localization. Altogether, our results
shed new light on a long-standing question and provide compelling
support for the late acquisition of mitochondria into a host that
already had a proteome of chimaeric phylogenetic origin. We
argue that mitochondrial endosymbiosis was one of the ultimate
steps in eukaryogenesis and that it provided the definitive selective
advantage to mitochondria-bearing eukaryotes over less complex
forms.
Previous analyses
infer a last eukaryotic common ancestor
(LECA) proteome of diverse phylogenetic origin
1,8
. Notably, only
a fraction of the proteins of bacterial descent can be traced back to
Alphaproteobacteria, the group from which mitochondria originated
4
.
Attempts to explain alternative bacterial signals in LECA range from
invoking horizontal gene transfer (HGT), phylogenetic noise or addi-
tional symbiotic partners
9,

10
, including the possibility that part of this
diversity could have already been present in the putative archaeal host
11
.
Resolving whether LECA proteins of bacterial descent were acquired
in bulk is key to testing competing eukaryogenesis models. Here, we
set out to assess whether the LECA proteins with alphaproteobacterial
ancestry show distinct patterns in terms of their current cellular locali
-
zations, and evolutionary distances to their closest ancestors, compared
with LECA proteins of other descent. For this, we surveyed the phyloge
-
netic signal of inferred LECA proteomes (see Methods). First, the likely
phylogenetic origin of each LECA family was assessed by evaluating the
taxonomic distribution of prokaryotic sequences present in its closest
neighbouring tree partition (see Methods and
Fig. 1a). We then estab

-
lished a measure of phylogenetic distance for the branch subtending the
LECA family and connecting it to the last prokaryotic ancestor shared
with its closest prokaryotic relatives (raw stem length;
Fig. 1a

). Branch
lengths indicate the number of inferred substitutions per site, which
reflect both divergence time and evolutionary rate. To disentangle time
from rates, which may vary across families, we normalized the raw
stem length by taking into account the median of the branch lengths
within the LECA family (see Methods for further details). We used this
measurement (hereafter referred to as stem length) as a proxy for the
phylogenetic distance between a given LECA protein family and its last
shared ancestor with prokaryotes. Competing mito-early and mito-late
hypotheses naturally differ in their expectations of stem lengths for
proteins of proto-mitochondrial origin compared with those of other
putative origins. In a simple fusion model, with the proto-mitochon
-
drion contributing most of the bacterial component, one would expect
1
Bioinformatics and Genomics Programme, Centre for Genomic Regulation (CRG), Carrer del Dr Aiguader, 88, 08003 Barcelona, Spain.

2

Departament of Ciències Experimentals I de La Salut,
Universitat Pompeu Fabra (UPF), 08003 Barcelona, Spain.
3
Institució Catalana de Recerca i Estudis Avançats (ICREA), Passeig de Lluís Companys 23, 08010 Barcelona, Spain.
sl
=
rsl
Median (ebl)
Eukaryotic family
Sister group
rsl
ebl
Short sl
0
100
200
300
0
2
0
2
FECA
Nucleolus
Nucleus
Mitochondrial ancestor
0
100
200
300
Figure 1
|
Stem length analysis. a

, Schematic representation of the
inference of the phylogenetic origin of LECA groups and the measured
phylogenetic distances. First monophyletic groups of eukaryotic proteins
that passed the required thresholds were considered as protein families
present in LECA (purple box). The taxonomic range of the proteins
present in the closest neighbouring tree partition (sister group, blue
box) was used to define the putative phylogenetic origin of the LECA
family. Distance to the common ancestor with the closest prokaryotic
neighbouring group was measured (raw stem length, rsl) and normalized
(stem length, sl) by dividing it by the median of the distances from the
eukaryotic terminal nodes to the last common ancestor of all eukaryotic
sequences (eukaryotic branch length, ebl).
b
, Subpopulation distributions
within the overall stem length distribution (inset) as defined by a
mixture model and the expectation-maximization algorithm. The four
subpopulations/components are over-represented in different prokaryotic
phylogenetic groups of origin, Gene Ontology (GO) and clusters of
orthologous groups (COGs) functional category annotations (see text,
Ta bl e 1
and Supplementary Tables 1 and 2). On top of these components,
we represent the cellular localizations for which each family class is
enriched. FECA, first eukaryotic common ancestor.
© 2016 Macmillan Publishers Limited. All rights reserved
-"Articles"thinking"that"archaea"may"have"had"something"more"complex"(already"had"potentially"in"its"past"another"endosymbiont"that"helped"integrate"alpha"
protobac)
from BIG to small
(lectures 2–6)
Only pages 1-3 are available for preview. Some parts have been intentionally blurred.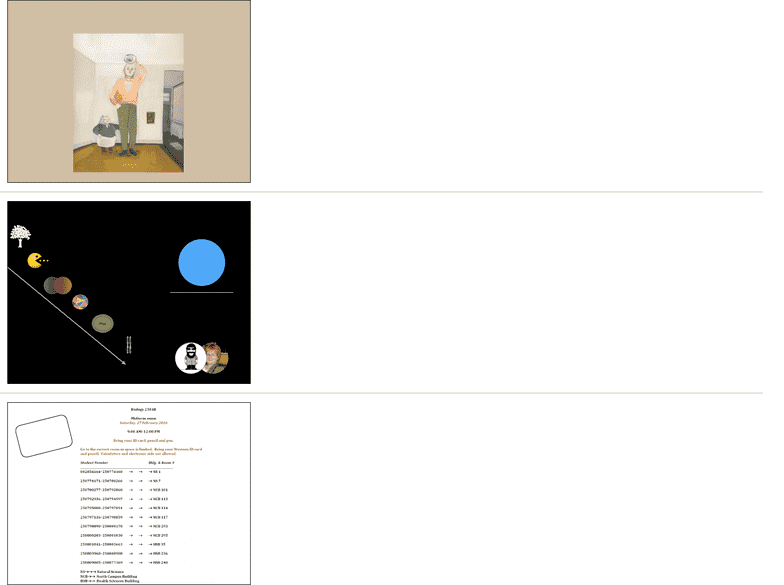 from small to BIG
(lectures 14–19)
BIG
genetic
mergers
endosymbiosis
tree of life
small
genetic
mosaics
genetic
compartments
genomes
Midterm
Sat Feb 27
9:00 am - 12:00 pm
~45
multiple
choice
Review
Thu Feb 26
4:30 - 6:30 pm
NCB-101
Only pages 1-3 are available for preview. Some parts have been intentionally blurred.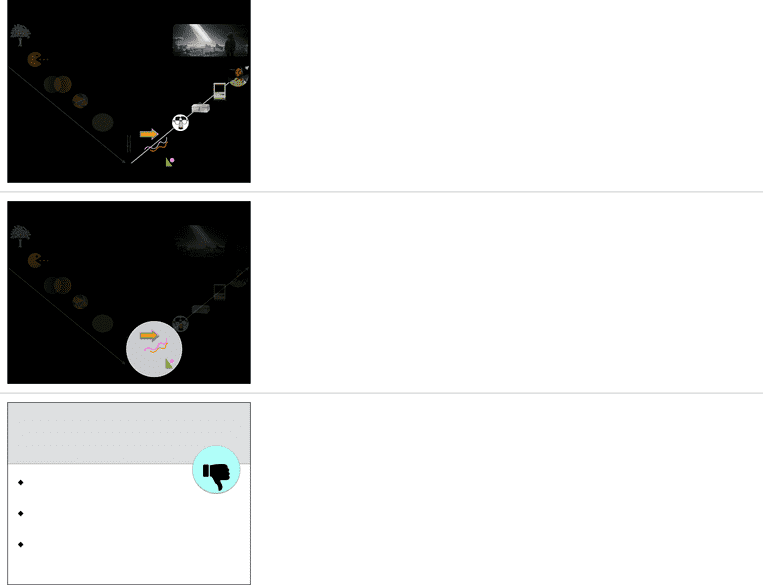 genes
expression
genetic
modifications
genome
evolution
bioinformatics
breakthrough
technologies
future genetics
breakthrough
technologies
what is a gene?
The basic unit of biological information
A segment of DNA encoding a protein
A discrete region of a chromosome encoding a
protein or RNA
Bad
definitions
-Textbook lists first and last as definitions.
!
-I'll give a good definition at the end.
You're Reading a Preview
Unlock to view full version
---