---
Biology 1001A Lecture Notes - Transmission Electron Microscopy, Nuclear Membrane, Nucleoid
---
---
This preview shows half of the first page. to view the full 2 pages of the document.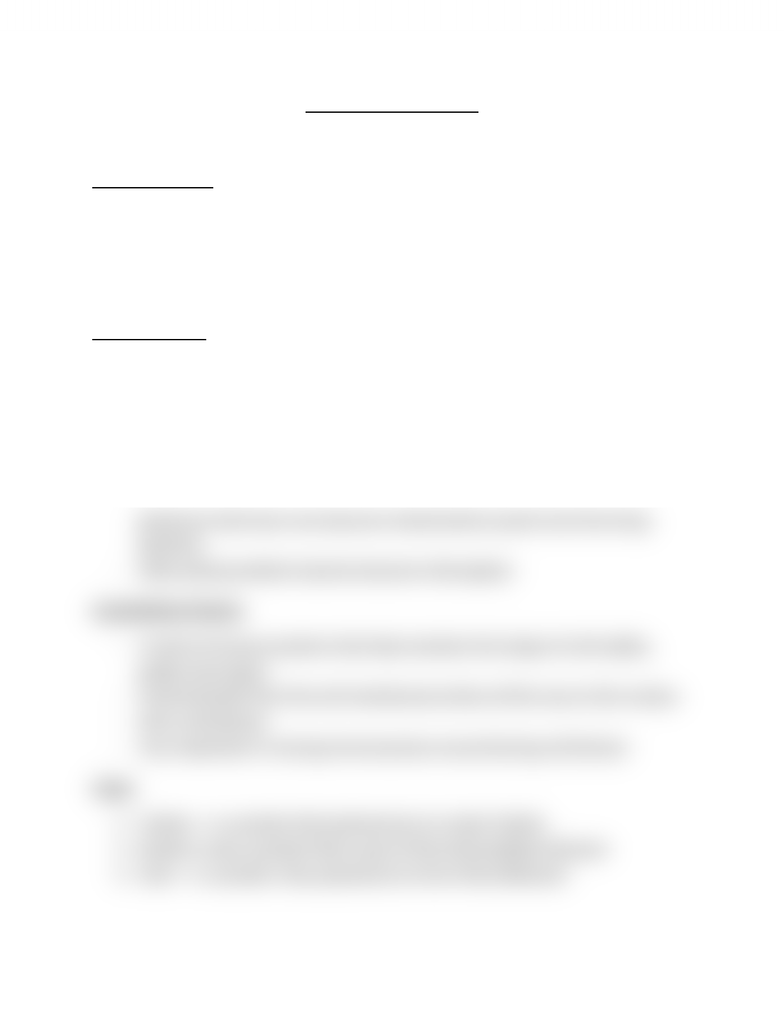 Lecture 3
–

Cell Division
-
Transmission electron micrograph

–

used to take image of cell
Prokaryotic Cells
-
May have one or two membranes around the outside depending on which
prokaryotic cell it is
-
Not much going on in the inside, mainly a central nucleoid region
-
And then some cytoplasm around the outside of the nucleoid region
Eukaryotic Cells
-
Very complex in terms of membranes
-
Have internalized their membranes to create so

me

of the now familiar
internal membranes, the nuclear envelope and the ER
-
Eukaryotes have internal membranes (e.g. around nucleus. ER, cytoplasm)
-
Some internal membranous organelles were the result of endosymbiosis
where early cells entered into very intimate relationships between aerobic
bacterium that have now become mitochondria (used to be free living
bacteria)
-
Other photosynthetic bacteria became chloroplasts
Cytoskeleton Review
-
A series of woven proteins that help maintain the shape of cell (cables,
pullies and ropes)
-
Communicates from the cell membrane/surface all the way to the nucleus
-
Very important in moving chromosomes around during cell division
Types
1.
Tubulin

–

is a protein that polymerizes to create Tubulin
2.
Keratin is also a protein that is part of the Intermediate Filament
3.
Actin

–

is a protein, they polymerize to form Microfilament
You're Reading a Preview
Unlock to view full version
---