Psychology 2410A/B Lecture Notes - Lecture 8: Verbal Behavior, Broccoli, Habituation
Outline - Last Time
•
Problems for Black Slate Theory
•
Necessity of Language Input
Categorical Speech Perception
•
Sentences are composed of words
•
You can decompose individual words into word parts called morphemes
•
The word parts are made of parts called phonemes
•
Voice onset time (VOT) is just the difference in time between when the air passes
through your lips and when your vocal chords start to vibrate
•
Habituation --> sucking response (Eimas et al. 1971)
•
Infants reinterested in "ba" sound
•
Therefore they can distinguish between these two sounds
Selective Discrimination of Speech Sounds (Werker, 1981)
•
Conditioned head turn procedure (learn to turn their head to a particular sound)
•
Perceptual narrowing to non-native speech sounds
"Pa"
"Ba"
-80 -60 -40 -20
0
20 40 60 80
% categorized as "pa" or "ba"
VOT
Lecture 8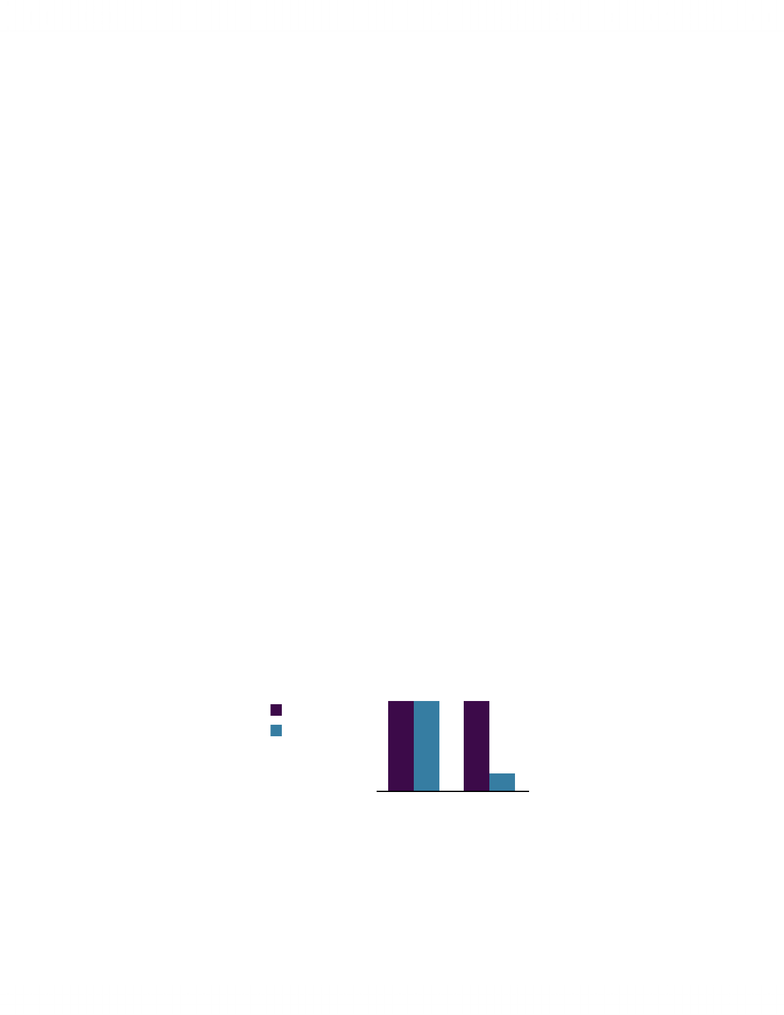 Charlie Task
•
The study proceeds in two phases
•
In the first phase you ask the child which candy is Charlie looking at
•
They will all answer correctly
•
You then ask them what candy Charlie wants
•
They all infer he wants the one he is looking at
•
When you ask autism children the second question, the answer is at chance
•
You effortlessly compute that what they look at is what they want
•
The claim is that you can make this decision so easily is because of the theory of mind
system
Theory of Mind - mindreading, mentalizing, or folk, commonsense, naive, intuitive
psychology
•
You interpret or explain a behaviour in terms of mental states (belief, desire, intention)
•
You can also make predictions going in the other direction
!!!!
!
Behaviour!

----------------> Mental States
(actions, gaze, verbal behaviour etc) <---------------- (belief, desire, intention, etc.)
Desire Concept
•
Goldfish and broccoli study (Repacholi and Gopnik, 1997)
•
Q: Do infant's "implicitly" understand others desires?
•
Method: 2(age:14vs18mo) x 2(matched value: matched, mismatched)
•
If the child understands the sound reflects what they want, then they should give the
experimenter that object
•
In the matched condition the child may be acting based on what they want and
ignoring what the experimenter wants
•
The mismatched condition pins what the child wants against what the experimenter
want
•
They must inhibit what they want and give the experiment something different
Intention Concept
•
Dumbbell Study (Meltzoff, 1995)
•
Q: Do infants blindly imitate or do they infer intention?
•
See a failed act in both conditions
Match
Mismatch
Lecture 8
Document Summary
Outline - last time: language, speech perception, black slate theory, problems for black slate theory, lad theory, domain-speci city, rule-use, pattern of development, necessity of language input, phonemic categorization, perceptual narrowing. Ba a b r o a p s a d e z i r o g e a c t. 20 40 60 80: method, habituation --> sucking response (eimas et al. 1971: habituate to pa , infants reinterested in ba sound, therefore they can distinguish between these two sounds. Selective discrimination of speech sounds (werker, 1981: conditioned head turn procedure (learn to turn their head to a particular sound, procedure --> 6-12 mo, perceptual narrowing to non-native speech sounds. Intention concept: dumbbell study (meltzoff, 1995, q: do infants blindly imitate or do they infer intention, method: 18 mo, see a failed act in both conditions. Human machine control: conclusion: infants inferring intention, not merely imitating. Lecture 8 s e i t r a m.