BUSMGT 2320 Lecture 2: 2. Lecture 2 - 1-Sample Z Inference
For unlimited access to Class Notes, a Class+ subscription is required.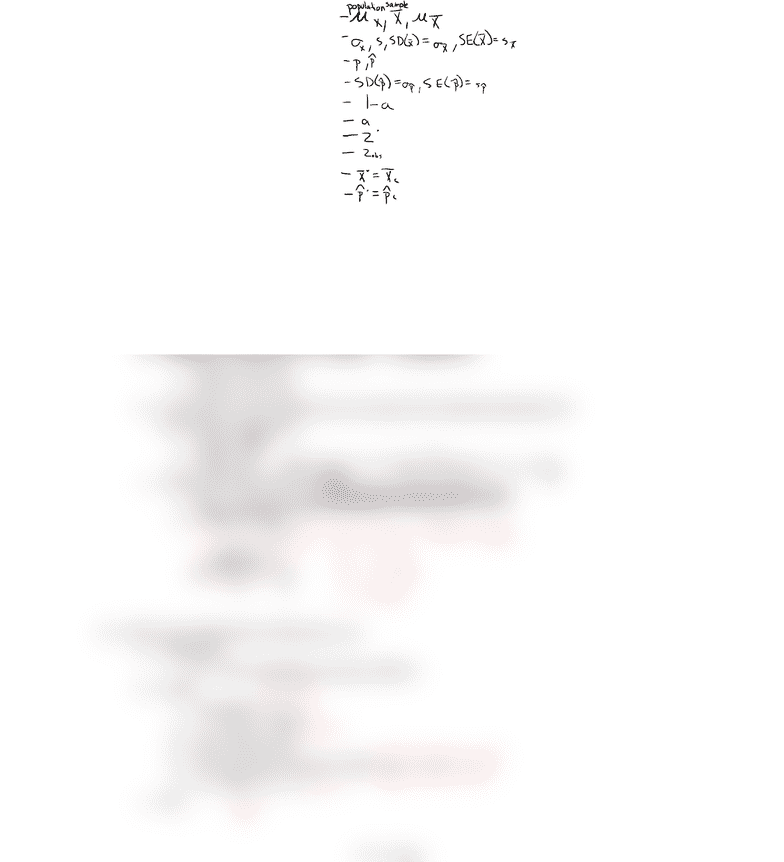 Standard Errora.
Margin of Errorb.
Critical Pointc.
Confidence Level, 1-ad.
Upper Confidence Limite.
Lower Confidence Limitf.
Precisiong.
Null Hypothesish.
Null Valuei.
Alternative Hypothesisj.
Two tail testk.
One tail testl.
Upper tail testm.
Lower tail testn.
Level of Significance, ao.
Test statisticp.
P-valueq.
Terminology NotationI.
Mean of i.
Mean ofii.
Unbiased: on average the statistic = the parametera.
SD( )i.
SD( )ii.
Consistent: as the sample size increases the standard deviation of
the statistic decreases
b.
ME = maximum reasonable sampling error = mi.
Critical Z-score: ii.
Using a Normal Distributionc.
Properties of our Sample StatisticsII.
N = 700; 329/700 successes; 90% CIi.
PROBLEMa.
Qualitative: i.
n = 700, x = 329ii.
SRS (<10% of N)iii.
Normal Approximation Valid:iv.
CI = 90%; 1-a = .9v.
PLANb.
DOc.
Mini-Case Application Polimetrics, IncIII.
Thursday, January 19, 2017
03:18 PM