CRM/LAW C10 Lecture Notes - Lecture 7: United States Court Of Appeals For The Fifth Circuit, Executive Order 11246, Critical Race Theory
For unlimited access to Class Notes, a Class+ subscription is required.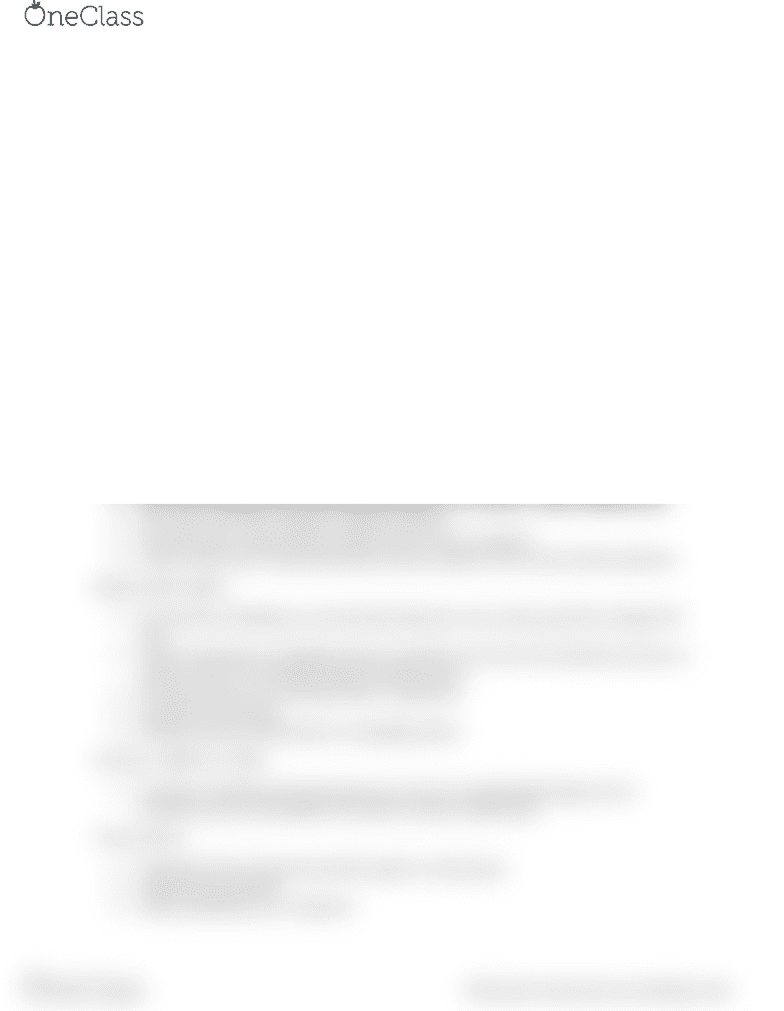 C10 Notes- Affirmative Action in Education- 2-
2
-Critical Race Theory

La's ole i the ostutio ad aiteae of soial doiatio ad suodiatio ad the
pervasiveness of racism in American life.
-Affirmative Action

The set of public policies and initiative designed to help eliminate past and present
discrimination based on a number of classifications.
-Executive Order 11246

Phase affiatie Atio fist used y Pesidet Johso i 19:
o
Reuied fedeal otatos to take affiatie

action to ensure that applicants are
eployed…ithout egad to thei ae…
-Key Civil Rights Laws

Civil Rights Act of 1964 forbids racial discrimination in public accommodations and race
discrimination in employment (in addition to sex, religion, age, et
c)

Voting Rights Act of 1965 to address insidious and pervasive racial discrimination in Voting
-Grutter v Bollinger (US 2003)

University of Michigan Law School admissions policy seeks to achieve student body diversity.

Uses had ad soft aiales i

making its decision

The poliy does't defie diesity solely i tes of ae o ethiity

Enroll a critical mass of underrepresented minority students for the school and the profession.
-Barbara Gutter argued

The University of Michigan aw school denied admission to her, white, good GPA, and high LSAT
score

The law school had no compelling interest to justify the use of race in the admissions process, in
violation of the 14
th
Amendment Equal Protection Clause.

The school used race as a dominant factor in admissions

Enrolled more minorities

Attaining a diverse student body is a compelling interest
-UC Davis v. Bakke (U.S. 1978)

4 Justices (+ Powell) say the government can use race to remedy disadvantages cast on
minorities by past racial prejudice and achieve a diverse student body

Classification that creates discrimination against a certain group

Legitimate discrimination

Certain classifications

ae suspiious
find more resources at oneclass.com
find more resources at oneclass.com