---
MATH 3721 Lecture 2: Tree Traversals: Pre, Post and in order and truth tables
3 pages
48 views
Spring 2016
---
Professor
Kenneth Holladay
---
This preview shows half of the first page. to view the full 3 pages of the document.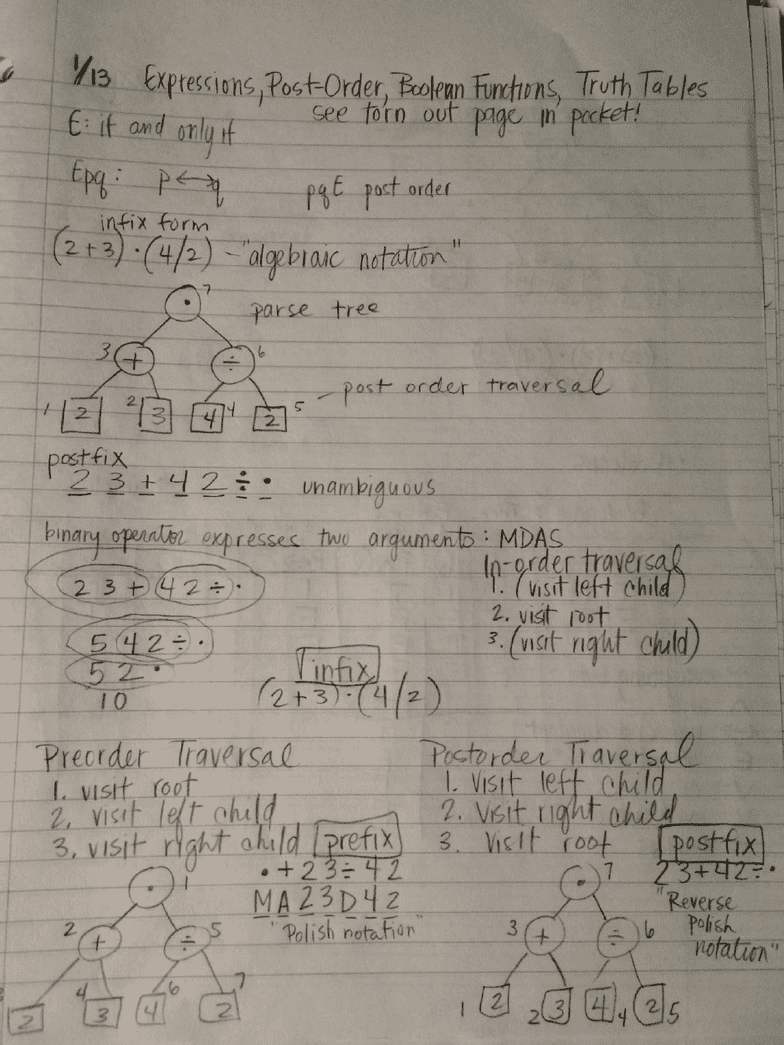 Post Order, Boolean Formulas and Truth Tables Jan 13, 2016
You're Reading a Preview
Unlock to view full version
---
Loved by over 2.2 million students
Over 90% improved by at least one letter grade.