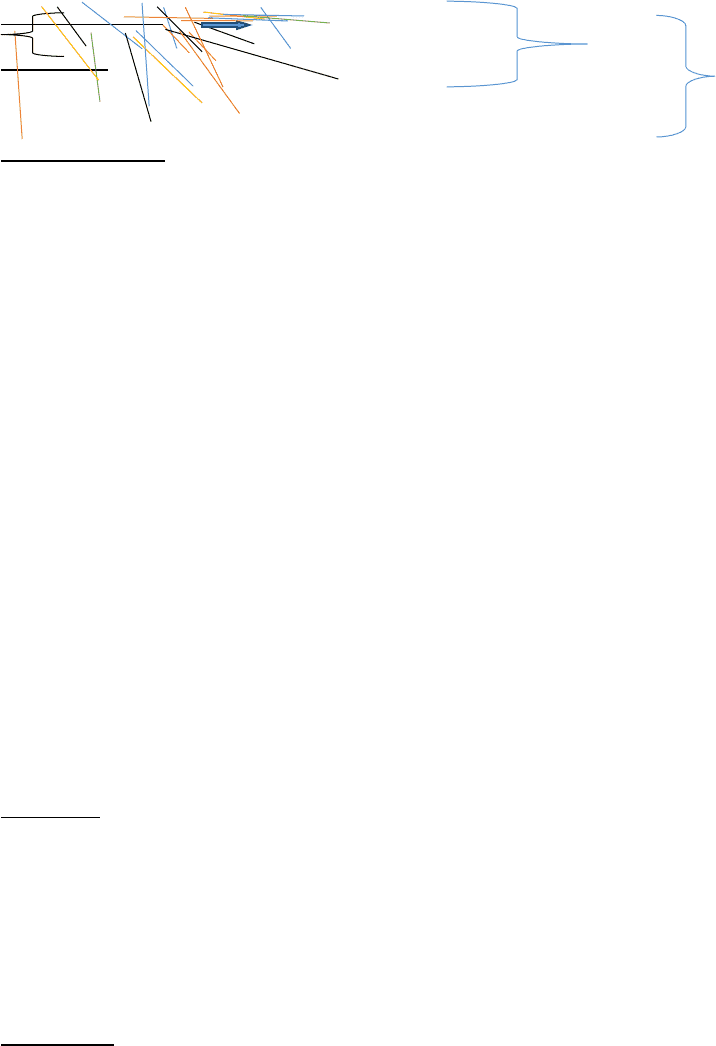 Jamica Cooper
8/25/2015
T. Dobzhansky
•
Was geneticist, he says "nothing makes sense".
Evolution- define as slow change. The living world is always changing and it changes
very slowly.
•
Microevolution-change w/in species
•
Macroevolution- the appearance of new species and disappearance of new ones
1890-Inheritance of acquired characteristics
1858-Natural Selection (Darwin's Idea)
•
Survival of the fittest and reproducing.
1900-Mutation
1930-Synthetic Theory=NeoDarwinism
French Revolution led to the raise of Neapolitan. Neopolian appointed scientists to take
care of the zoo.
Lamarck
Animals change over time.
Ex: Giraffes that stretch their neck. (Use to have a short neck) He was wrong.
You can't alter your DNA that something you do in your lifetime.
Weismann
Decided to test Lamarck theory. Did this by testing mice by cutting their tails off. Proved
Lamarck wrong.
Epigenetics- study of protein and molecules that turn your DNA on and off. (what kind of
prove Lamarck theory right.)
Ex: Pregnant mother going through famine.