Chemistry
General Chemistry 1
---
How do hot air balloons rise? Why do our lungs expand during inhalation? Why do egg whites turn white when you cook them? This course provides the tool to answer these questions and many more.

In general chemistry 1, students will learn about atoms, elements, compounds, chemical reactions, gases, thermochemistry, the periodic table, chemical bonding, and solids and liquids.
Enroll now
When you purchase one booster class, we will give a
free class
to a student who needs it most.
A course built just for you.
Learn career transferable skills using our step by step personalized teaching methods. Each booster class is divided by skills that are connected to the chapters in your textbook of choice.
Enroll now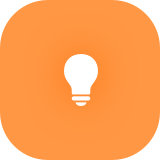 Learn the way you want
Built for visual, auditory, kinesthetic, reading & writing learners.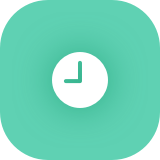 On your own time
All the learning materials and help you need, right when you need it.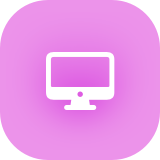 On your favorite device
Desktop, laptop, tablets, mobile, it works on every devices.
Why learn chemistry
01
Studying chemistry is essential for anyone who seeks to understand the world we live in.
02
Chemistry is often called the central science has it connects the various physical sciences with the life science and applied sciences such as engineering.
03
The mastery of chemistry can enhance the odds of improving your income. Its application in society has produced incredible value and wealth.
04
Some examples of economic sectors enabled by using chemical processes are the pharmaceutical industry, food processing, oil & gas, hazardous waste management and mining.
About our lecturers
OneClass lecturers have one thing in common, they specialize in one on one personalized education. For this reason, they have a lot of experience in spotting the bottlenecks that can affect your progress in learning all the intricacies of General Chemistry 1.
Enroll now
Biology, Chemistry, Mathematics
Prior to becoming a full-time educator, I pursued extensive studies in life and chemical sciences, and I have been rigorously trained to teach biology, chemistry, and mathematics both at the high school and university level.
What is special about the OneClass approach?
We like to think of OneClass as a personalized class of one. A class where the learning outcomes of each student is not taken for granted. We want to make sure each student can express their needs and that as an organization, we are listening, adapting and improving our offerings continuously. Unleashing the potential of each student being the ultimate goal, we are committed to bringing you with us on this journey of discovery.
Get started today
Enroll on your own or with a group.
#MakeEducationPersonal
Buy a class, empower someone's success
OneClass has made our booster classes an innovation in personalized learning. Each student now has the ability to #MakeEducationPersonal and learn based on their skills and their unique talents.
We wanted to share this with every student, everywhere.
When you purchase one booster class, we will give a free class to students who need it most. We see education as the power to build something better. Giving a class to someone in need means that we can empower that student to do better, be better, and make an impact on their local community.
Education is the cornerstone to a better world. When we #MakeEducationPersonal, each student now can be empowered to do more, learn better, and create a better world for all of us.
Skills you will learn
This course is divided in 44 distinct skills. You can re-order the skills if needed. All skills are connected to sections in your favourite textbook.
Matter and Measurement (2)
Atoms, Elements, and Compounds (7)
Electrons and the Periodic Table (6)
Student ratings
It was great that they have digestible theory sections that make it super easy to learn a concept at a time.
Gregory A
The exercises were my favourite part to really drill down the skills to make sure I can do it right. Now I can do a set of questions in less than 10 minutes.
Ida
Would love to see more formats to learn, but very happy with what this Booster Class does contain. I do like that the price that I paid includes any upgrades to the Booster Class that the team updates me on regularly.
Pablo