Mathematics
Introduction to Calculus/Calc1
Take our accredited 10-week online course taught by a world-class instructor and earn transferable college credits towards your graduation.
---
What you will get:
3 transferrable college credits upon completion

World-class instructor

Official transcript from Becker College

Booster Class for Calculus 1
This course has started on October 14, 2020
Mondays at 7:00pm - 9:00PM EST,
Wednesdays at 7:00PM - 9:00PM EST
About the program
We have partnered up with Becker College to bring you 6 for-credit courses. Upon your enrollment in this course, you will get an email inviting you to weekly classes from a world-class instructor.
At the end of this course, you will receive a transcript from Becker College detailing your total credits earned to be provided to the school of your choice.
Enroll now
Syllabus for Introduction to Calculus/Calc1
A downloadable outline of the course content and timeline.
Download PDF
A few words from Becker College and the
Global Alliance for International Student Advancement
How to transfer credits
The transfer process is very simple and only consists of 4 key steps. Our representatives will guide you along the way to ensure that we complete the process successfully.
Enroll in a course

Enroll in one of our 6 for-credit courses. Provide the name of the school you are attending and the required information for Becker College to transfer the transcript towards your degree. Once you are enrolled, you will receive your Becker College student credential to Moodle where you can see all your course and instructor information and start learning.

Request for pre-approval from your school

As soon as you've enrolled in any of our classes, notify your school with the associated course code and syllabus any time before the start of class and up to 3 weeks after classes begin. We will provide you with an email template that you can use to contact your school.

Begin your classes

It typically takes your school 1-2 weeks to approve the transfer credit, and depending on the time of year, it could take as long as 2-3 weeks. During this time, just make sure to keep up with your weekly lectures and ensure that you are completing all quizzes and assignments on time. Not hearing back from your school or unable receive pre-approval? Learn more

Complete course and receive transcript

Upon completion of the course with a grade of C or better, you will receive an unofficial transcript from Becker College. This will detail the course you took with us, the grade you received and the semester in which the course took place.

To have the official transcript sent to your school, login using your Becker College student credentials, follow the instructions to submit your request for a transcript and your school will receive the official transcript from Becker college within 1-2 weeks, and complete the transfer credit process.
Harvard University, Stanford University, MIT
About your instructor
Hi Everyone, my name is Tudor Cristea-Platon and I am a scientist working for a biotechnology company. I hold a PhD in Mathematics and a MS in Physics from MIT, a MS in Biostatistics from Harvard University, a MS in Management Science and Engineering from Stanford University, and a MS and BA in Natural Sciences from the University of Cambridge. I am very passionate about teaching and as such I have taught undergraduate and graduate courses in Physics and Mathematics and both MIT and Harvard.
Enroll now
Bundled with Booster Class, a course built just for you.
With the College Credit Course, you will also have access to Booster Class for Calculus 1, a perfect companion material for those enrolled in Introduction to Calculus/Calc1.
The end result of the study of differential calculus is the understanding of changes between values that are related by a function. Become an ace in the methods required to solve problems using differential calculus and get a better grade.
Solve function word problems
Sketch functions part 1
Classify functions
---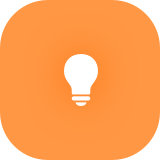 Learn the way you want
Built for visual, auditory, kinesthetic, reading & writing learners.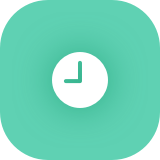 On your own time
All the learning materials and help you need, right when you need it.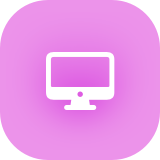 On your favorite device
Desktop, laptop, tablets, mobile, it works on every devices.
Student ratings
I've struggled with derivatives ever since I took AP Calculus in Grade 12. [My instructor] was able to teach everything in a really relatable and easy-to-understand way. I highly recommend these courses to any student might be struggling with math.
Brandon N.
Calculus has never been my favourite subject and I was looking for a cheaper way to finish my required math credit during the summer. I came across this course and I was surprised to see that the course fees were about half of what my school charges. The instruction was really well-paced and I finished the course with a B+. I can't recommend this course enough.
Lisa H.
I was looking at a few options at my local community college and OneClass was much cheaper than all the other options. I'm used to not having instructors that just read off the class slides so I didn't have high expectations. I was pleasantly surprised by how much my instructor cares for his students. I had a great time throughout the semester and I was motivated to attend every single class, which was a first in my undergrad career.
Hannah T.
Frequently asked questions
What is the cost of these for-credit courses?
It is $330 to sign up for each class and the cost is the same for any one of our courses.
Which schools do these credits transfer to?
All of our credits are transferable to 98%+ of any college or university in the US.
How do I transfer these credits to my school?
The process is quite simple. After you've enrolled in our class, send your school registrar a short email notifying them of your enrollment in our classes, along with the class syllabus. If you have any questions about the process, you can also get in touch with us any time at
support@oneclass.com
I'm still a little confused about the transfer process, can I get some more information about it?
Do these credits count towards my GPA?
For the majority of US colleges and universities, the final grade of any transfer credits from another institution do not count towards your cumulative GPA. Upon successful transfer of your earned credits, your transcript will list the amount of credits completed.
How often do the classes meet?
Depending on the course you select, the meeting time may be once or twice per week with each lecture being 2 hours in length. If your class meets once per week, the lecture will be 3 hours in length with a break in between. The semester will last approximately 10 weeks.
What format are the classes in?
We will be using Moodle for all class communication and discussions. For the lectures, they will be conducted via Zoom and you will be able to see your instructor via video.
Who are teaching the classes?
Our instructors are extremely experienced and the majority of them are current instructors at institutions such as Harvard University, Columbia University and New York University. You can read more about each of our instructors on each of our course pages.
How do I earn the credit/minimum requirements to pass?
The minimum requirement for you to be able to successfully transfer your credits is typically a final grade of C in the course or better. Depending on your instructor, your knowledge of the course material will be assessed through assignments, quizzes, essays and term tests.
Who can purchase these classes and use these credits?
Any student who is intending to attend post-secondary studies, whether it be at a college or university in the US is eligible to sign up and enroll in our courses.
Do you accept students from outside of North America?
Yes! If you're a prospective or current international student, you can definitely sign up and enroll in any of our courses.
What if my school is not able to accept the transfer credit from OneClass?
Our support team will work with you to do everything possible to assist you in successfully transferring the credit. However, the decision to accept the transfer credit rests with your institution. In the unlikely event that you are unable to transfer your credits to your institution, we will provide you with a full refund.
I can't find my school on your list, what should I do?
Even if your school is not on the list, there is a very high probability that your school's registrar will be able to accept our course credits. We've summarized the entire process for you into a few short steps -
OneClass Transfer Credit Guide
. If you have any additional questions, or if you'd like us to help you through the transfer credit process, simply get in touch with us at
support@oneclass.com