Physics
Electricity and Magnetism
---
Electricity and magnetism are two very important topics in the science of physics. Electricity powers the world around us, from computers you're reading this on to the motors that drive us. Magnetism makes a compass point North and keeps notes stuck onto our refrigerators. This booster class is the perfect companion for Physics and Engineering students taking courses in Electricity and Magnetism.
Enroll now
When you purchase one booster class, we will give a
free class
to a student who needs it most.
A course built just for you.
Learn career transferable skills using our step by step personalized teaching methods. Each booster class is divided by skills that are connected to the chapters in your textbook of choice.
Enroll now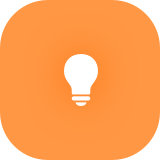 Learn the way you want
Built for visual, auditory, kinesthetic, reading & writing learners.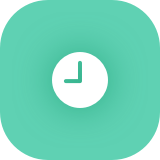 On your own time
All the learning materials and help you need, right when you need it.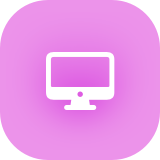 On your favorite device
Desktop, laptop, tablets, mobile, it works on every devices.
Why learn physics
01
Electromagnetism is one of the foundational pillars upon which many other branches of Physics and Engineering are built.
02
It has applications in many fields of science and engineering.
03
Physics helps you learn quantitative reasoning and problem solving.
04
A mastering of Physics can enhance the odds of improving your income. Its application in society has produced incredible value and wealth.
About our lecturers
OneClass lecturers have one thing in common, they specialize in one on one personalized education. For this reason, they have a lot of experience in spotting the bottlenecks that can affect your progress in learning all the intricacies of Electricity and Magnetism.
Enroll now
Electricity and Magnetism
An Engineering graduate of the University of Virginia, Rukmani is a former Assistant Professor who believes online learning has the potential to bridge education gaps across the globe. Rukmani has taught courses in Math, Science, Writing, and Critical Thinking to high school and college students both online and offline.
What is special about the OneClass approach?
We like to think of OneClass as a personalized class of one. A class where the learning outcomes of each student is not taken for granted. We want to make sure each student can express their needs and that as an organization, we are listening, adapting and improving our offerings continuously. Unleashing the potential of each student being the ultimate goal, we are committed to bringing you with us on this journey of discovery.
Get started today
Enroll on your own or with a group.
#MakeEducationPersonal
Buy a class, empower someone's success
OneClass has made our booster classes an innovation in personalized learning. Each student now has the ability to #MakeEducationPersonal and learn based on their skills and their unique talents.
We wanted to share this with every student, everywhere.
When you purchase one booster class, we will give a free class to students who need it most. We see education as the power to build something better. Giving a class to someone in need means that we can empower that student to do better, be better, and make an impact on their local community.
Education is the cornerstone to a better world. When we #MakeEducationPersonal, each student now can be empowered to do more, learn better, and create a better world for all of us.
Skills you will learn
This course is divided in 27 distinct skills. You can re-order the skills if needed. All skills are connected to sections in your favourite textbook.
Electromagnetic Induction (6)
Magnetism and Electromagnetism (4)
Student ratings
I ended up taking this booster class to refresh my knowledge because it's been too long since I took the same course at my university, and now I'm enrolling in Electromagnetic Theory. I only wish I had found it sooner as it was easier to follow at my own pace.
Bennett D.
I was hesitant to take this booster class because I'm a freshman and I had only passed Physics 1, but I was impressed with how welI I did. The chapters are ordered in such a way that it's easy to follow the entire course even if you've only taken Mechanics before. Having the list of required skills to learn is very useful because you can always come back to review them if you need to, or go directly to a specific topic.
Nikki M.
This course is amazing, I love how it walks you from the basic motion concepts to electromagnetic waves. The electrostatics and electrical circuits chapters are very well explained so you are not lost when you start studying the magnetism and EM induction part.
Rosanna P.