Physics
Mechanics 1
---
Classical mechanics is the Physics that is most relevant to our daily life. Why do we still move when we slam on the car brakes? How does the game of billiards work? What is the best way to score on a free throw? Learn Physics from the ground up - the basic principles of physical laws, and their application to the behavior of objects.

This booster class is the perfect companion for Physics and Engineering students taking courses in Mechanics who want better grades.
Enroll now
When you purchase one booster class, we will give a
free class
to a student who needs it most.
A course built just for you.
Learn career transferable skills using our step by step personalized teaching methods. Each booster class is divided by skills that are connected to the chapters in your textbook of choice.
Enroll now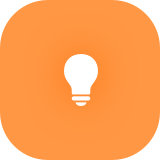 Learn the way you want
Built for visual, auditory, kinesthetic, reading & writing learners.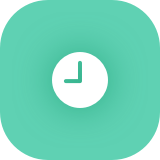 On your own time
All the learning materials and help you need, right when you need it.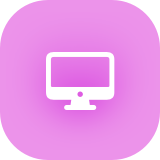 On your favorite device
Desktop, laptop, tablets, mobile, it works on every devices.
Why learn physics
01
Classical mechanics is the foundation upon which other branches of Physics are built.
02
It has applications in many fields of science and engineering.
03
Physics helps you learn quantitative reasoning and problem solving.
04
A mastering of Physics can enhance the odds of improving your income. Its application in society has produced incredible value and wealth.
About our lecturers
OneClass lecturers have one thing in common, they specialize in one on one personalized education. For this reason, they have a lot of experience in spotting the bottlenecks that can affect your progress in learning all the intricacies of Mechanics 1.
Enroll now
Physics
An Engineering graduate of the University of Virginia, Rukmani is a former Assistant Professor who believes online learning has the potential to bridge education gaps across the globe. Rukmani has taught courses in Math, Science, Writing, and Critical Thinking to high school and college students both online and offline.
What is special about the OneClass approach?
We like to think of OneClass as a personalized class of one. A class where the learning outcomes of each student is not taken for granted. We want to make sure each student can express their needs and that as an organization, we are listening, adapting and improving our offerings continuously. Unleashing the potential of each student being the ultimate goal, we are committed to bringing you with us on this journey of discovery.
Get started today
Enroll on your own or with a group.
#MakeEducationPersonal
Buy a class, empower someone's success
OneClass has made our booster classes an innovation in personalized learning. Each student now has the ability to #MakeEducationPersonal and learn based on their skills and their unique talents.
We wanted to share this with every student, everywhere.
When you purchase one booster class, we will give a free class to students who need it most. We see education as the power to build something better. Giving a class to someone in need means that we can empower that student to do better, be better, and make an impact on their local community.
Education is the cornerstone to a better world. When we #MakeEducationPersonal, each student now can be empowered to do more, learn better, and create a better world for all of us.
Skills you will learn
This course is divided in 25 distinct skills. You can re-order the skills if needed. All skills are connected to sections in your favourite textbook.
Chapter 1: Motion in 1D and 2D (6)
Work and Kinetic Energy (5)
Student ratings
I took this booster class to review the material I learned in my physics program and was very pleased with how well the concepts were presented, and the framework of the course. Well expressed and relevant examples helped me fully understand the fundamental principles in mechanics. I recommend this for anyone needing a refresher course.
Simon T.
This course is structured really well. The concepts were challenging but after finishing the booster class I was able to grasp material that I had failed to understand in university. Learning at my own pace really helped take the edge off. When you're learning how to apply the principles required to solve mechanics problems like ramps, pulleys or collisions, it helps when you have the time to process the info and review the laws on your own.
Amanda K.
This is a great intro to mechanics, even for someone who hasn't been in school for a while. I wanted to refamiliarize myself with the basics of laws of motion and this course was perfect for that.
W. Fu