Program Overview
The Elite Note Taker position was designed to benefit both you and the students in your school through the power of social learning. Over 68% of previous Note Takers improved their grades after becoming one and they learned invaluable skills to make studying more effective. Become a Note Taker with OneClass today and get paid to go to class!
Qualifications
Neat, organized

Interest in earning money

Want to improve your grades

Want to help others in your school

Can upload notes weekly

Enrolled as a student
Testimonials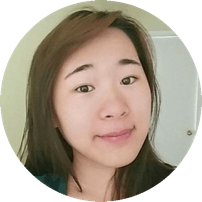 OneClass is a life changer. I worked poorly my first year of university and ended up with barely any notes to study on when finals came around. However with the help of OneClass, I completely turned myself around during my second year. OneClass not only motivated me to take notes and study, but also helped me with the sharing of notes from other note-takers as well. I never missed a class and I was always on track. I didn't think there was anything that would not only make me listen so intently in class, but also polish my notes even further after class. I raised my averages and got way better marks, allowing me to get into the major I wanted the most. I didn't think any of this was possible during my first year. Thank you so much OneClass! "
Eva Ling — University of Toronto St. George
Frequently Asked Questions