---
PSYC 2700 Midterm: Forensic Psych Midterm Review
---
---
This preview shows page 1. to view the full 5 pages of the document.
Forensic Psychology Lecture 10
Sentencing

"Imposition of a legal sanction on persons convicted of an oence"
o
Denunciation: sending a message
o
Specic deterrence: specic to a person
o
General deterrence: prevent criminal behavior from the rest of society
o
Incapacitation: stop someone from committing crimes
o
A sentence must be proportionate to the gravity of the oence
o
A sentence must be proportionate to the responsibility of the oender

Aggravating: increases sentence, e.g. oender was in position of
power

Mitigating factor: decreases sentence, eg. Accident
o
A sentence should not deprive the oender of liberty if at all possible
o
Absolute discharge (found guilty but not convicted)
o
Conditional Discharge (similar to probation)
o
Conditional sentences (convicted of crime. Jailed on weekends)

Not very eective: punishment results in higher rates of recidivism
o
Canada: Abolished in 1976 (general) /1999 (Military crimes)

1,403 executions since 1976

Biased- Black people are executed more

Innocent people could be killed
o
Sentences may be dierent even if crimes and circumstances are
similar
You're Reading a Preview
Unlock to view full version
Only page 1 are available for preview. Some parts have been intentionally blurred.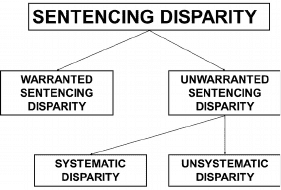 o

Attitudes towards sentencing

Think sentencing is too lenient

Low condence in the CJS (but better than compared too other
countries)

Support alternative sentencing practices

Get to know peoples beliefs really well

Disadvantage: results aren't generalizable
o
Principles of sentencing
o
Attitudes towards sentencing
Oender Treatment

Historical Background (won't be on exam)
o
Extensive debate over "what works" in oender rehabilitation
o
Early work did not present favourable conclusions regarding the
eectiveness of correctional interventions
o
Martinson (1974) presented the "nothing works" conclusion in his
paper that evaluated 231 primary research studies
o
Integrates the ndings of many studies
o
eect size= how eective is this treatment (disregard textbook
denition pg 261)

First treatment meta-analysis by Garrett (1985)

cognitive-behavioral/family treatment best

Whitehead and Lab (1989) conducted a meta-analysis – no
promising evidence

Andrews et al. (1990) conduct meta-analysis on broad sample of
oender treatment studies
You're Reading a Preview
Unlock to view full version
---