---
ECO101H1 Study Guide - Final Guide: Diminishing Returns, Active Valve Control System, Marginal Cost
---
---
This preview shows pages 1-2. to view the full 6 pages of the document.
Topic 7
–
Production & Cost Schedule
(Week seven Oct
25

th
-Nov 1
st
)
Outline:
2. Product Schedule (Short Run)
--

Law of Diminishing Returns;
3. Cost of Productions (Short Run)
-- Properties of firms

'

cost curves;
4. Average Costs
--

why curves are shaped that way and their intercepts;
4. Long-Run Average Cost Curve;
5. Opportunity Cost and the Measurement of Economic Profit

Production Function: relationship between

output

and the quantity of input.
Short-run: one input (capital) is fixed; while on input (labor) can vary;
Long-run: all inputs (capital, labor, etc.) can vary.
Short-run:

GM can vary the

amount

of

labor (overtime, lay-offs),

but

cannot vary the

number of
plants (selling land);
Long-run: GM can vary both number of plants and amount of labor;

Product Schedules (short-run)
1. Terminology
Total output, given the labor input
Increase in total output divided by increase in labor input;
Total product divided by labor input.
2.
Law of Diminishing Returns
The marginal product of a variable input, in the presence of a fixed input, eventually diminishes
.
e.g. Numerical Example
a.
This

illustration

strictly

accords

with

the

law

of
diminishing returns
(as labor increases, MP eventually decreases.).
b. If MP is above AP, AP is rising; if MP is less than AP, AP is
(this is merely mathematical observation, no economic
significance is involved. )
Only pages 1-2 are available for preview. Some parts have been intentionally blurred.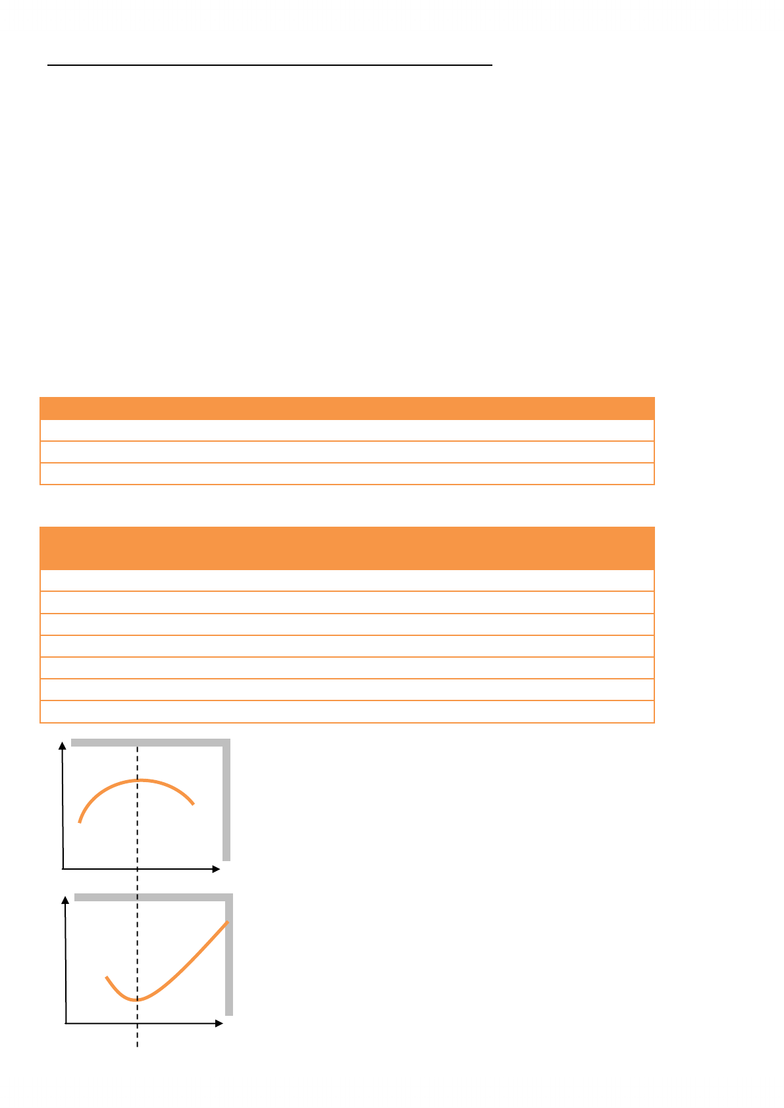 Application
–
Restaurant (Intuition of the Law of Diminishing Returns)
e.g. Number of Chefs in a restaurant kitchen.
a) chef: labor
–
variable input; restaurant: capital
–
fixed input;
b) 1
st
Chef: As the only chef, he must make all meals, attend all ovens; there is no specialization;
2

nd

Chef: the two chefs can specialize, help one another (marginal product goes up);
Both chefs become more productive;
3

rd

, 4

th

…

.more chefs added:
Eventually the kitchen becomes too crowded; chefs must wait to use the ovens, etc.
Chefs become less productive, and marginal product declines.
c) However, all these assumptions are based on
"short run"

, i.e. capital is fixed (the size of the restaurant is
fixed.)
Law of Diminishing Returns holds true only in the short run since it assume there is a fixed input.

Cost of Productions (short-run)
1. Terminology
Total cost of fixed input
Total cost of variable input
Increase in total cost/increase in output.
2. Examples. (Suppose wage rate is $10/hr):
Observati
on
(both the graph and the schedule):
--
two fundamental insights:
a. This is an illustration of short-run situation;
b. law of diminishing returns is demonstrated.
--
When MP increases, MC decreases;
When MP eventually decreases, MC eventually increases;
--
MP reaches the maximum when MC reaches its minimum.
You're Reading a Preview
Unlock to view full version
---