---
PSY220H1 Study Guide - Comprehensive Final Exam Guide - Memory, Stereotype, Heuristics In Judgment And Decision-Making
---
---
This preview shows pages 1-3. to view the full 31 pages of the document.
PSY220H1
Only pages 1-3 are available for preview. Some parts have been intentionally blurred.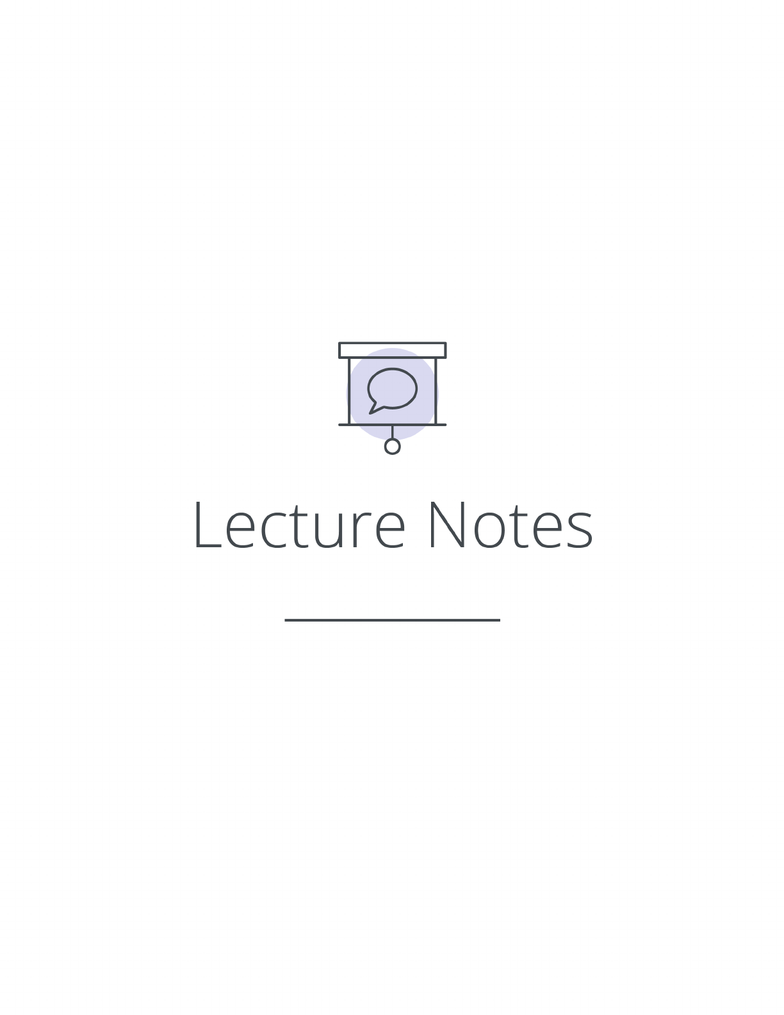 Only pages 1-3 are available for preview. Some parts have been intentionally blurred.
Social Psychology
•
Social psychology: study of reciprocal influence of the individual on his or her owns social environment
•
Has its foothold in abstract theory and concrete practice o it is both application and theory (eng vs
physics)
•
Deals with probabilities, likelihood and correlations rather absolute laws
•
Can often be compared with folk wisdom (my grandma can tell you that)
Social Facilitation
•
Social facilitation: the tendency for people to perform differently when in the presence of others than when
alone
•
Several different theories and experiments to show why SF happens
•
Zajonc said the presence of others increases arousal and arousal energizes you and facilitates the most
dominant response
•
Behaviour that comes very quickly to you
o
Conclusion; audience should improve your performance on task that are easy for you and hamper your
performance on task more difficult for you
•
Cottrell said the audience must be able to judge you or

can

judge you or else there is no added facilitation
•
Baron said humans/audience are a distraction and all distractions (noise, smell, etc.) can help easy tasks and
hinder harder tasks
•
Summary: for Zajonc, Cottrell social facilitation IS SOCIAL but for baron is not. No Zajonc the mere
presence of an audience is sufficient for while for Cottrell and Baron is it NOT
Social Loafing
•
While social facilitation is arousal, conversely social loafing is relaxation
o
the concept that people are prone to exert less effort on a task if they are in a group versus when they
work alone
•
Ringlemann tested social loafing (see exp)
o
The problem with Ringlemann's findings is it contradicts what Zajonc said; rope pulling is easy thus an
audience should INCREASE your rope pulling abilities yet the results showed the opposite?
o
Ringlemanns experiment proved social facilitation does occur among bigger groups
•
So now we want to why; there are 2 hypotheses
o
Groups are less coordinated (omg rope pulling stop stepping on my feet!)
o
People try less hard in groups (well like nobody knows if

I'm

singing in the choir so

ill

lip synch)
•
Latane experiment answered this questions; people try less hard in groups
•
Soln. to social loafing:
o
Own efforts necessary for success of the group
•
Karau & Williams gave the collective-effort model:
•
People seek to optimize the ratio between their input and the groups output
•
IOW people are not entirely lazy but also not entirely concerned with top performance (you want a fine

in

-
between)
Groups
•
Stoner (1961) suggested risky shift: people in groups tend to make less conservative decisions
•
Later evidence suggested opposite
•
Group polarization effects: group discussion amplifies initial group inclinations whether risky or
conservative; IOW - whatever the group KINDA felt before will be amplified after talking with group
•
Three things contribute to group polarization effects:
•
Greater # of arguments in favour of one position
•
Informational influence: relying on others to increase confidence in own opinion
•
Social categorization; clear boundaries between in group and out group
find more resources at oneclass.com
find more resources at oneclass.com
You're Reading a Preview
Unlock to view full version
Only pages 1-3 are available for preview. Some parts have been intentionally blurred.
a.
Diffence among members become amplified
b.
The group becomes more important than the argument
Groupthink
•
Groupthink: the excessive tendency to seek agreement among group members
•
Common symptoms of groupthink: illusion to invulnerability, collective efforts to rationalize, unquestioned
beliefs in groups inherent morality, views enemy leader as weaker, direct pressure to dissenter to comply,
self-censorship of derivations from group consensus, shared illusion unanimity
situation in which a majority of group members privately reject a norm, but incorrectly assume that most
others accept it, and therefor go alone with it.
•
Janis proposed some reasons for group think and symptoms:
•
Caused by: members having similar background, isolated, strong leader, lacking systematic decision-making
procedure, and high stress
•
You can combat groupthink by increasing diversity of group members
•
Additive task: product of sum is all m

ember's contributions; group > indi
•
Conjunctive tasks; product is determined by individual with worst performance; indi > group
•
Disjunctive task; product is determined by individual with best performance (e.g. group needs to generate one
great idea); mixed results can be group is better but also indi LETS EXPLORE WITH BRAINSTORMING
•
Brainstorming; individually > group
•
Mullen et. al discovered brainstorming in group causes 4 things:
1.
Product blocking - not paying attention to what others are saying)
2.
Free ridin

g

- like social loafing
3.
Evaluation apprehension:
when we work in the presence of others, our concern over what they will think can enhance or impair
our performance
4.
Performance matching (don't want to look like a try hard)
•
Although brainstorming is enjoyable and moral booster
Conformity
•
Sherif (1936) demonstrated that normative pressures can influence our basic visual processes
•
To test whether these influence is physiological or perceptual effects Mosovicid Personnaz displayed aqua
patch on the wall and told the group it was either blue or green
•
Then the tested their afterimages and people who were told blue say yellow afterimage and those
who were told green saw red afterimage
•
This meant their perpetual processes were shaped by the group
•
Primal senses are affected not juts by physiological effects
•
Sherif and Salomon Asch point to two reasons for conformity:
•
Informational influence: group adds additional information beyond what is given by senses
•
Tends to yield true private acceptances of majority view bc you begin to doubt
yourself
•
Normative influence: fear of being ostracized by group
•
Tends to yield superficial public acceptance of majority view
o
Awareness of norm means high PI (misinterpretation of norm)
▪
If you can write down your opinion conformity decreases significantly
•
The PI drinking study showed the evaluation of ourselves is lower than group and friends tend to be higher
than us but lower of group and this is because we have more access to info about our friend
•
Conclusion; people want to conform to norm but sometimes they misidentify the norm and engage is
misguided conformity (+ve FEEDBACK LOOP)
Obedience to Authority
•
Authority: the power to influence our control based on social norms, traditions, values, and rules that
prescribe that one has the right to such power
•
Milgram experiment explored obedience
•
Legitimacy variable: how legitimate is the authority
•
Immediacy variable: dealt with how physically close involvement was (e.g. given orders via
telephone or strapped up confederate)
find more resources at oneclass.com
find more resources at oneclass.com
You're Reading a Preview
Unlock to view full version
---