---
[Sociology 2266A/B] - Midterm Exam Guide - Everything you need to know! (44 pages long)
---
Professor
Jennifer Reynolds
---
This preview shows pages 1-3. to view the full 44 pages of the document.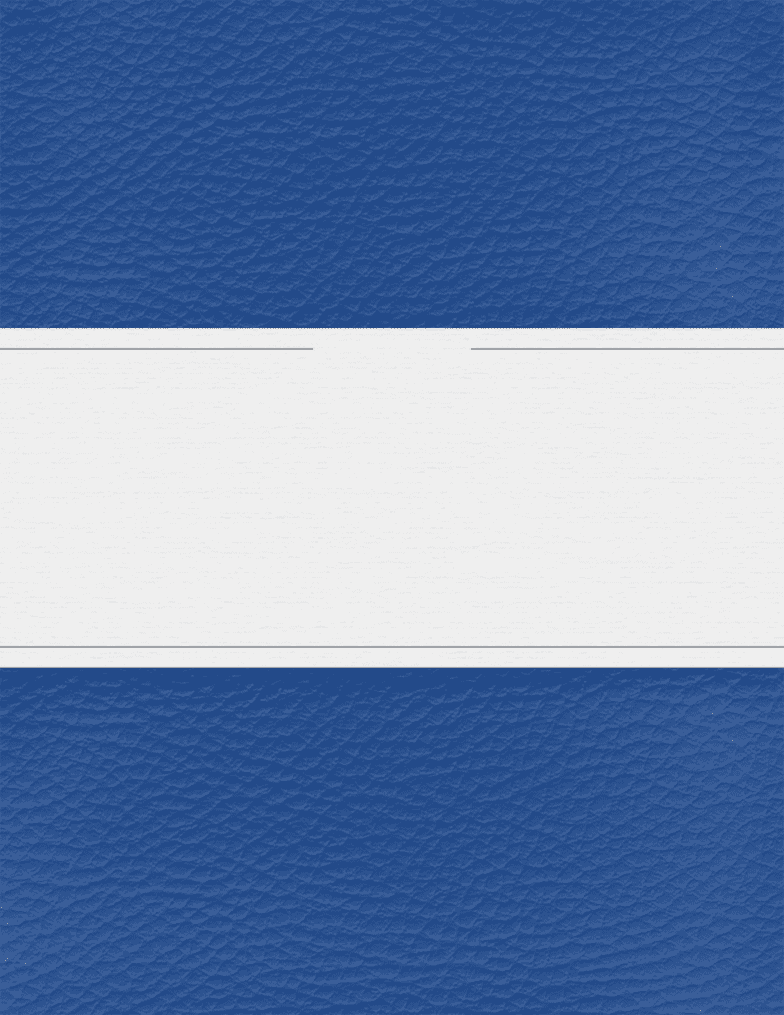 Western
Sociology 2266A/B
MIDTERM EXAM
STUDY GUIDE
Only pages 1-3 are available for preview. Some parts have been intentionally blurred.
Only pages 1-3 are available for preview. Some parts have been intentionally blurred.
Hare's Psychopathy Checklist
: Notes
-
Hare developed a well-accepted Psychopathy checklist which is widely used for research
purposes and in making decisions by mental health and CJS officials as they are strong
predictors of violence and recidivism
-
Psychopathy checklist
–
often use it in the CJS
-
If you go through the psychopathy checklist
–
help with sentencing, labelling, parole, etc.
-
Huge relationship between being a diagnosed psychopath and becoming violent later on
-
Rates of recidivism are very high if you are a psychopath and end up in jail
-
Diagnosing psychopathy for legal, clinical reasons
-
Develop psychopathic tendencies
-
Use for high rates of recidivism and aggression
-
Used in the court room and in institutions for potential risk
-
Professional that administers this diagnostic

–

advanced degrees, medical doctor, or PhD
-
Used so often in legal field
–
people who administer it have to be qualified to serve as
witnesses
-
Typically should have two independent users test it to m

ake sure one isn't off or biased
-
Attest to the value of the PCL-

R
–
good job at predicting the likelihood of future violence
1.
Semi-structured interview

Ask offender all types of questions

–

background, education, family, crimes
committed, work, marital status
2.
Review of records and history

Pathological liars

–

information they provide has to be checked (2. Review of
records and history)

Seeing how much they lie is a good test of character
The 20 Items

Really good social skills and can very easily captivate an audience

Can bring anywhere, any environment and they would do well

Make friends easily, always have something to say

Selfish version of charm (only doing it to get something)

Impress people to get something out of them
2.
Gr
andiose estimate of self

Superior to everyone on earth

Everyone compared to them is unimportant

Elite group

–

compliment themselves, think they're the best, brag, cocky,
arrogant

God's gift to the planet

Not happy with the everyday routine life

Take a lot of chances, engage in risky behaviours

Excessive need for thrilling stimulation
find more resources at oneclass.com
find more resources at oneclass.com
You're Reading a Preview
Unlock to view full version
Only pages 1-3 are available for preview. Some parts have been intentionally blurred.

Low self-discipline in finishing any task because they get bored (give up)

Only use lying as a

tool

(will not

impact someone else's behaviour)

Think it is acceptable to lie if it is a means to get what you want

Lying for the sake of lying

Two types: moderate (sly, clever, crafty, sneaky), higher extreme (deceiving
you, underhanded, deceitful, deceptive, manipulative)
5.
Cunning and manipulativeness

Taking the lying a step further

–

reason is to get someone to do
something/exploiting them for personal gain
6.
Lack of remorse or guilt

Do not care about suffering they have caused

No remorse or guilt towards their victims

When questioned about victims, they blame the victim

Think showing emotion is a sign of weakness

Only show emotion to get what they want

–

NOT REAL

They do not care, just doing it because they think that is what is expected

Only emotion they do feel is

ANGER

(exception

–

do not fake anger)
8.
Callousness and lack of empathy

If it doesn't involve them getting an advantage over someone else, they don't
care

Lack of empathy towards people

in general

Ex. Someone on ground bleeding, would not care

They do not do anything for themselves, they live off other people

Use other people's things, crash on other people's

couches, only reason they
have a job is from mom or dad

Live off of criminal earnings because they don't have the discipline to make
an honest living (too boring)
10.
Poor behavioural controls

Cannot control their anger or temper

Impatient and irritable

Act hastily as a reaction (hit people or are aggressive)
find more resources at oneclass.com
find more resources at oneclass.com
You're Reading a Preview
Unlock to view full version
---