ECON 362 Study Guide - Fall 2019, Comprehensive Final Exam Notes - Production Function, Labour Economics, Gross Domestic Product
For unlimited access to Study Guides, a Grade+ subscription is required.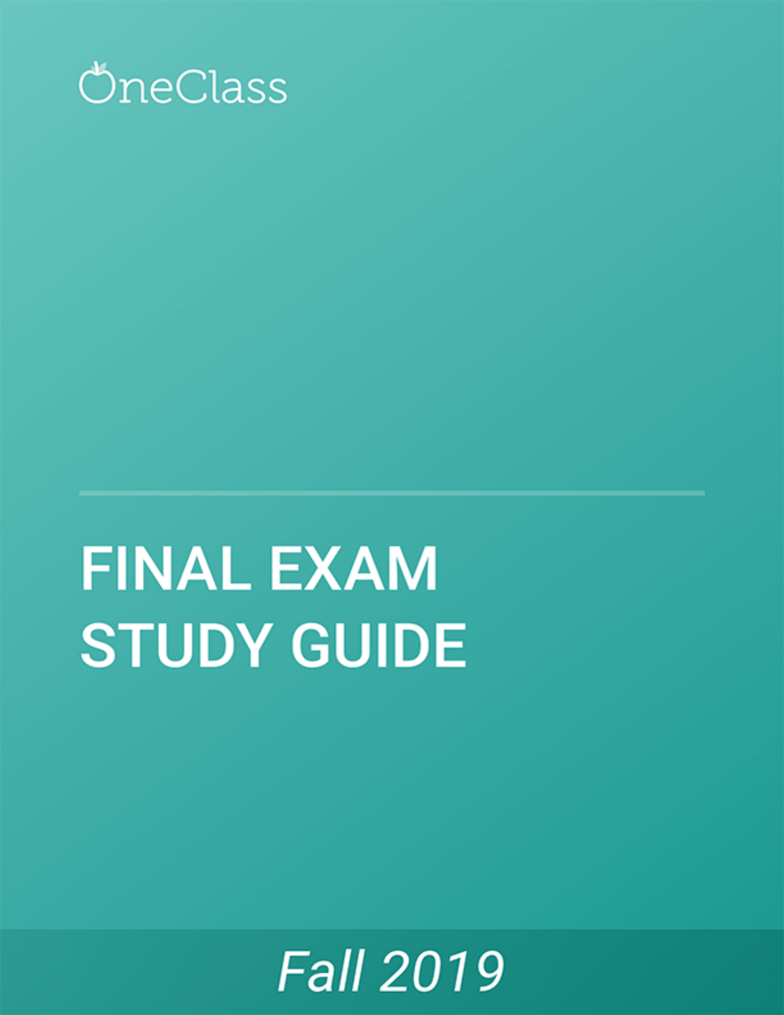 ECON 362
I. Macroeconomic Phenomena and Questions (What the course is about)
!
A) Economic growth and development
!
a)Output or Income per person across countries
!
b) Output per person over time - "Great Divergence"
!
a) Why are some countries, rich, poor?
!
b) Why are rich countries more productive now than in
c) Can we make poor countries rich?
!
a)People don't like it (BUT when price goes up so do
b)Varies across countries, and across time
!
b)How can we control it?
!
1)Facts: recessions and booms
!
b) How can we avoid recessions?
find more resources at oneclass.com
find more resources at oneclass.com
a) Price level— Prices of individual things changing over time.
The prices going up or down. Average movement.
!
-Price goes up— "Price level is Rising"— Inflation
!
-Price goes down— "Price level is Falling"— Deflation
!
-"Price level is Stable"
!
b) Price index— Takes prices of individual goods every month or
!
c) What goods & services are included?
!
Answer is different depending on Price Index
!
-CPI (PCE)— Consumer Price Index— Prices of goods and
services purchased by households. "Cost of living"
!
-Households— Families / Individuals living by
-Changes in CPI indicate changes in costs of living
!
2) Going from levels to percent changes (inflation rates) and vice-versa
!
Before we did Price Index —> Percent Change. This is opposite.
!
!
c = b - (.03 • b)
Common Formula: b = a + (% • a)
Pick random number, 1. [a]
1+(.07•1) = 1.07•1 = 1.7 [b]
find more resources at oneclass.com
find more resources at oneclass.com