[CH 1010] - Midterm Exam Guide - Everything you need to know! (27 pages long)
For unlimited access to Study Guides, a Grade+ subscription is required.
Clemson
CH 1010
MIDTERM EXAM
STUDY GUIDE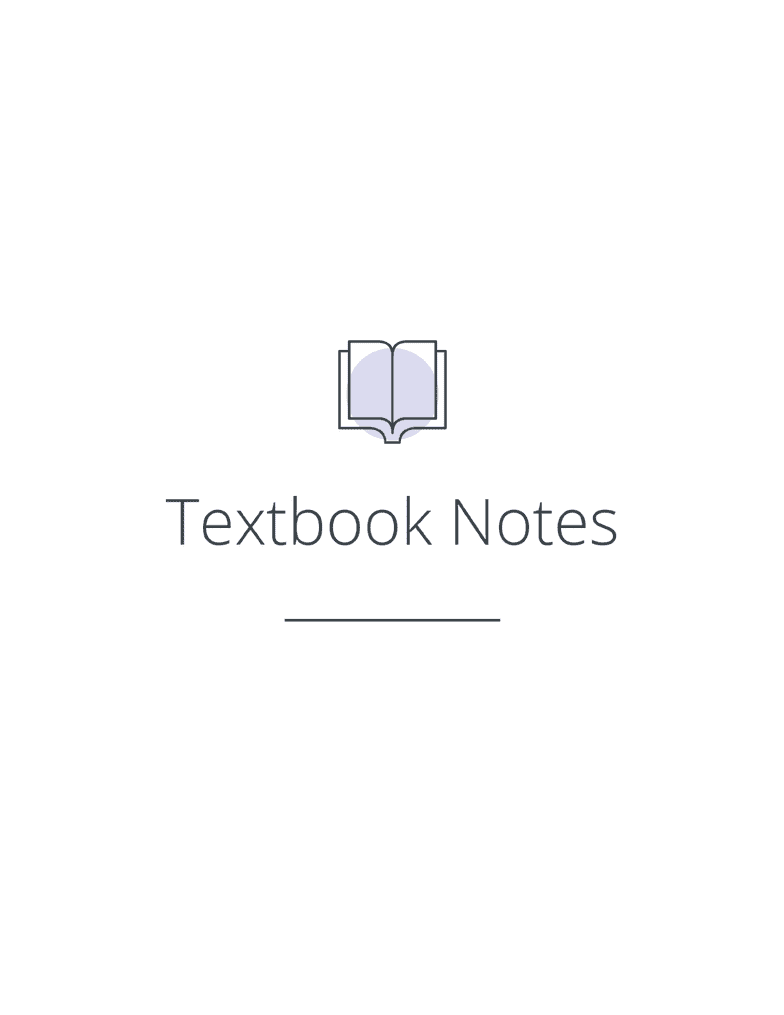 ●
Binary (two element) ionic compounds consist of combinations of cations formed from metallic
elements and anions formed from nonmetals. These ions are held together by the electrostatic
attraction that ions of opposite charge have for each other.
○
The strength of this attraction is a form of potential energy called

electrostatic potential
○
The value of Eel

between a pair of ions is directly proportional to the product of their
charges (Q1 and Q2) and inversely proportional to the distance (d) between their nuclei.
○
E

el

= 2.31 * 10

-19

J *nm( (Q1 * Q2) / d)
●
Two ions that have the same charge

--

that is two positive or two negative ions repel each
other → This will create a positive E
el
value.
●
Conversely, the attraction between a positive ion and a negative ion produces a negative E

el

: the
greater the attraction, the more negative the E
el
. More negative energy values correspond to more
stable configurations of particles.
●
The energy minimum corresponds to a stability maximum and the formation of an

ionic bond.
●
A crystalline solid

consists of an ordered three-
dimensional array of particles (atoms, ions, or molecules)
called a crystal lattice.
●
Note the tightly packed array of K+ ions (purple spheres)
and Cl- ions (green spheres).
●
As a result of the tight packing of the ions, every K+ ion
touches six Cl- ions, and every Cl- ion touches six K+
ions.
●
All of the additional interactions between ions of opposite
charge make E
el
in solid KCl more negative and make the
ionic bonds stronger.
●
Covalent chemical bonds involve the sharing of a pair of
valence electrons by two atoms, in contrast to the transfer of electrons in ionic bonds.
○
Such bonds lead to stable molecules if they share electrons in such a way as to create a
noble gas configuration for each atom.
●
A third type of chemical bond holds the atoms together in metallic solids. As with atoms in
molecules, the positive nucleus of each atom in a metallic solid is attracted to the electrons of the
atoms that surround it.
●
These attractions, coupled with overlapping valence-shell orbitals, result in the formation of
○
These bonds are different from covalent bonds as they are not pairs of electrons shared by
pairs of atoms. Instead, the shared electrons in metallic bonds form a "sea" of mobile
electrons that flow freely among all the atoms in a piece of metal.
●
Electron mobility means that metals in general are excellent conductors of electricity.
find more resources at oneclass.com
find more resources at oneclass.com
Naming Compounds and Writing Formulas:
●
Nearly all binary ionic compounds formed by main group elements contain a cation formed by a
group 1, 2, or 13 element and an anion formed by an element from groups 15-17. The compounds
have two-word names, and there are only two rules for naming:
○
The first word is the name of the cation, which is simply the name of its parent element.
○
The second word is the name of the anion, which is the name of its parent element,
except that the ending is changed to -ide.
●
Some metallic elements, including many of the transition metals, form cations with different
charges. For example, most copper found in nature is present as C
2+
; however, some copper
compounds contain Cu
+
ions. Because the name copper chloride could apply to either CuCl2 or
CuCl, we need a naming system that distinguishes between the two compounds.
○
One system uses a roman numeral after the name of the transition metal. Its value
matches the positive charge on the metal ion. Thus copper(II) chloride is the chloride of
Cu
2+
(CuCl

2

), and copper(I) chloride (CuCl) is the chloride of Cu

+

.
●
Polyatomic ions consist of more than one kind of atom joined by covalent bonds.
any
polyat
omic
anions
have
the
generic
formul
a
They
are
find more resources at oneclass.com
find more resources at oneclass.com