ENGL 2570 Study Guide - Final Guide: Haunted House, Ghost Story, Poltergeist
Supernatural Unit 3

Children's Ghost Stories (stories they make up or elaborate

on

)

Supernatural Beings-

They're just there

and are not deep characters

Children's depiction of ghost looks like a burial shroud silk blanket wrapped around

Usually end in punishment

Narratives normally have/are:
*
Child is protagonist (usually are boys)
*
Disembodied ghost is antagonist
*
Adults are flat, background characters (can be older siblings too)
*
Haunted house is common setting
*
Not true and are known to not be true
*
Follow short and sweet formula
*
Ending is usually comic or has a surprise punch line

Kids don't really describe the ghost

because that is what is the most scary

Silly stories, but help kids deal with scary aspect

Normally the same structure with different details/characters
*
Enculturation (about their culture)
*
Cognitive Skill Development (being able to form a story)

Helps discuss taboo topics (disasters)

Shows how people interact with each other

Person Stories vs. Media Stories
*
How difficult life can be vs. Outrageous happenings (Amityville horror)

Cultural Attitudes (GTG pg 31)

Cultural Values- Discuss important values

Cultural Stresses and Conflicts- What the culture is worried about; Fears; View of death

Haunted bathroom stories (where we confront unseen forces on our bodies;
ourselves) (fear and shame is charged) (clean & unclean)

Ghosts in debt paying one's debt

Environmental Hauntings (GTG pg 44)
*
Aspects of the environment (ships need water) (Does explain phenome

na)
*
Attitudes towards environment (does environment change based on teller)

Supernatural is democratic

Ghost and the individual (GTG pg 52)
*
Transforming )ndividuals ) didn't believe this either but… Open

-minded)
*
Transforms individual Behavior (What is the impact) (Start acting differently)

Folk Strategies for Dealing with Fear (GTG pg 58-59)

Companionship (better to watch something scary with someone else)

Magical Items or Substances (Cross or salt)

)solation + Neutralization Put something away

Distraction (Watching something funny after scary movie)

Eradication or displacement (take the thing you are afraid of and make it less scary)
find more resources at oneclass.com
find more resources at oneclass.com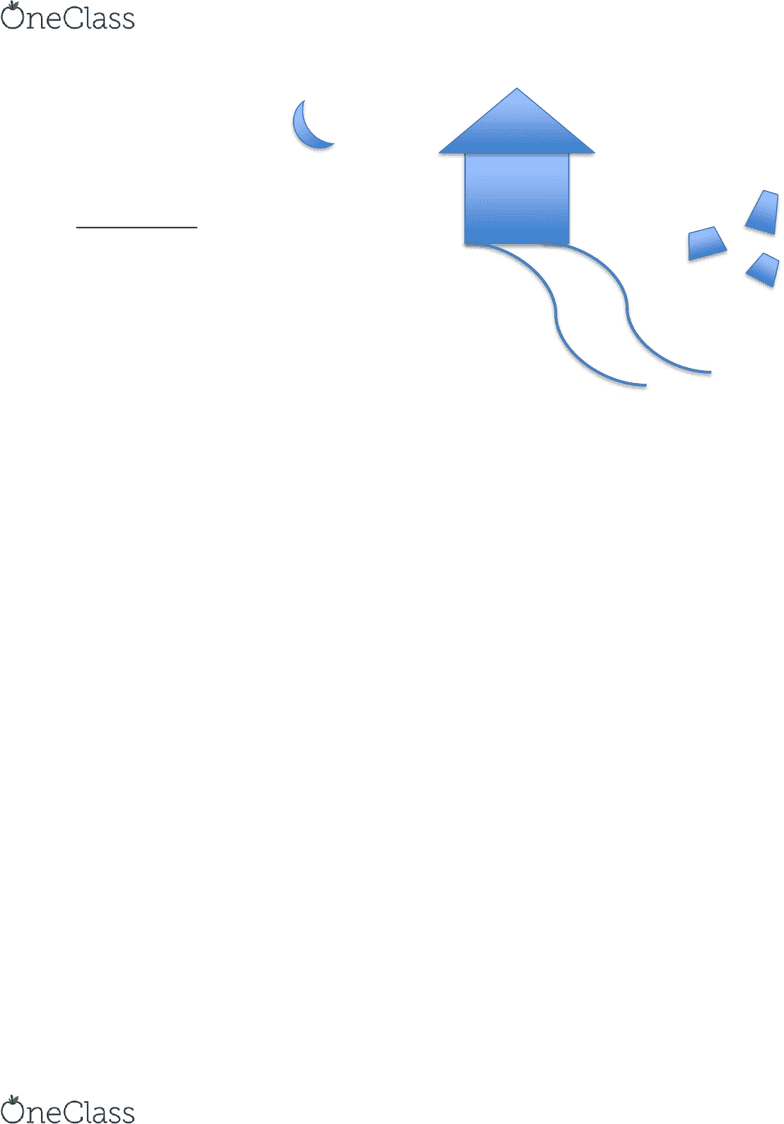 
Has stayed the same for centuries

NC Law on Haunted Houses:

You must ask if house is haunted

If it ends up being haunted, you can get your money back

Many states have relator laws:

Stigmatized Illnesses (person died of HIV or cancer)
*
Haunted Houses usually take a long time to sell & sell for 35-40% less than value

Depends on tragedy (1 death vs. 5 deaths)

Depends on Nature of death (murder vs. natural)

Depends on how the ghost acts (good vs. harmful)

Depends on how you find out the house is haunted (actions of ghost)

A property where a real or rumor event occurred

doesn't physically effect the
property, but effects the desirability of property

Physical problems ha

ve

to be disclosed, not psychological

Problems can be disclosed within the time frame (a couple of years)

Sometimes ghost is a commodity known, if you don't know

, it is a liability
o
Common Commodities- Haunted Inns and Hotels

Associated with marriages, Infidelity, suicide, die naturally,

Host séances and events

Most lawsuits relies on property reputation and not actual events

Top 10 Haunted Houses in movies
2.
Paranormal Activity (Katie + Mikah)
3.
The Others The Manor House
5.
The Amityville Horror House
7.
The Haunting Hill House
8.
The House on Haunted Hill House
10.
The Shinning Overlook Hotel

Characteristics of Haunted House

More than 1 floor because it normally happens

in Rich People's (ouses

People have attachments to their houses so hauntings attack their sanctuary

The house is a character in the experience (House + Ghost are partners)

Normally a decaying house that was once beautiful (to signal that something bad
happened)
find more resources at oneclass.com
find more resources at oneclass.com
Document Summary
Children"s ghost stories (stories they make up or elaborate on) Supernatural beings- they"re just (cid:498)there(cid:499) and are not deep characters. Children"s depiction of ghost looks like a burial shroud (cid:523)silk blanket wrapped around(cid:524) * adults are flat, background characters (can be older siblings too) * not true and are known to not be true. * ending is usually comic or has a surprise punch line. Kids don"t really describe the (cid:498)ghost(cid:499) because that is what is the most scary. Silly stories, but help kids deal with scary aspect. Normally the same structure with different details/characters. * cognitive skill development (being able to form a story) Shows how people interact with each other. * how difficult life can be vs. outrageous happenings (amityville horror) Cultural stresses and conflicts- what the culture is worried about; fears; view of death. Haunted bathroom stories (where we confront unseen forces on our bodies; ourselves) (fear and shame is charged) (clean & unclean)