---
[SOCL 4461] - Final Exam Guide - Comprehensive Notes for the exam (71 pages long!)
---
---
This preview shows pages 1-3. to view the full 71 pages of the document.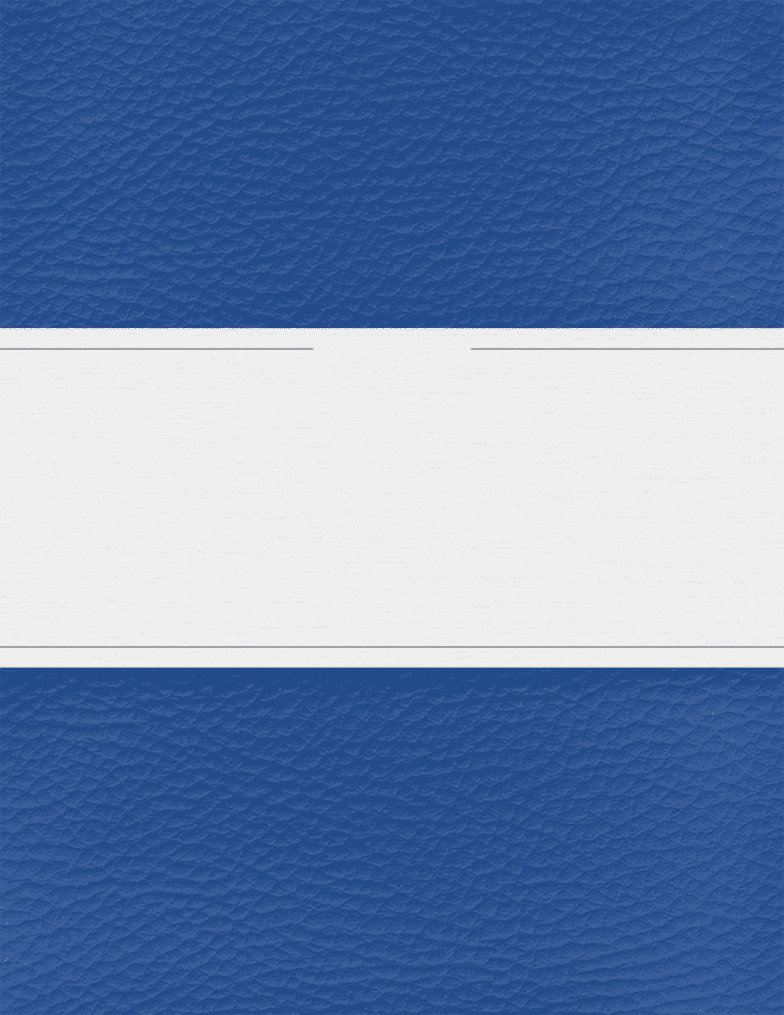 LSU
SOCL 4461
FINAL EXAM
STUDY GUIDE
Only pages 1-3 are available for preview. Some parts have been intentionally blurred.
Only pages 1-3 are available for preview. Some parts have been intentionally blurred.

Test 2: Chapters 4,5,6,7,and 9
Chapter 4: Rational Choice Theory
The Development of Rational Choice
Development of Classical Criminology

Punishment has four main objectives:
o
To prevent all criminal offenses
o
When it cannot prevent a crime, to convince the offender to commit a
less serious crime.
o
To ensure that a criminal uses no more force than is necessary
o
To prevent crime as cheaply as possible.
Cesare Beccaria

Has its roots in the classical school of criminology developed by

Cesare
Beccaria

Rational Hedonism

: humans are rational and choose to act certain ways in
pursuit of our pleasures/passions

Hedonism: seeking of pleasure

Criminals do these things to seek reward/pleasure;

it's personal and the blame lies within that person;

People become more individualistic

Religion has lost its influence

Punishment stops people from committing crime

Free will

: people can choose to be lawful or criminal

Crime is attractive for criminals

: their choices are designed to bring them
pleasure and reduce pain. little effort = huge payoff; instead of working,
you can steal

Payoff needs to be greater than pain

: Cost-Benefit Analysis; the benefits
and costs are weighed against each other, and make a choice; shows how
humans are rational. Criminal choices can be controlled by fear of
punishment.

Punishment should be severe, certain, and swift

: the greater the ability to
control criminal behavior. Convinces criminals that crime does not pay.
Classical Criminology

By the end of the nineteenth century, the popularity of classical approach
declined

By the mid-twentieth century, positivistic views gained mainstream
acceptance
o
Poverty, IQ, education, home life was believed to be true causes of
criminality.
find more resources at oneclass.com
find more resources at oneclass.com
You're Reading a Preview
Unlock to view full version
Only pages 1-3 are available for preview. Some parts have been intentionally blurred.
Contemporary Choice Theory Emerges

Prior to 1970s: went through a medical model of criminality. The medical
model was meant to heal a person. There was something wrong with
criminals (no education, no skills for a job, living in poverty because of
unemployment). This model claimed it could fix the problem by curing the
disease. It focused on rehabilitation.

Mid 1970s: People became frustrated that we were codling criminals. It
wasn't working. Crime was on the rise and nothing seemed to be working.
We were giving criminals jobs and opportunities, but it didn't seem to work
o
A renewed interest in the classical approach to crime. It's the idea that
criminals are still choosing to commit crime. So, if it is not a disease,
they must like it. Now, the punishment must fit the crime.
o
The modern version of rational choice theory is people have free will
to make choices, people are rational when they make their choices,
and people are basically hedonistic- they are going to seek pleasure
over pain (benefits outweigh the cost).
o
Rehabilitation failed to prevent future criminal activity. If they were
still committing crime, we needed to raise the penalties.
o
A significant increase in the reported crime rate, as well as serious
disturbances in the nation's prisons, frightened the general public.
o
A lot of changes in every aspect of our life happened in the 1960s and
70s.
o
Within 5 years, 75% of criminals commit crimes again.
o
Criminals are rational actors who planned their crimes, feared
punishment, and deserved to be penalized for their misdeeds.

Impact on Crime Control-1980s:
o
Conservative views shaped justice policy to pass tougher laws and
mandatory sentences.
o
Views the decision to commit crime as being shaped by human
emotion and thought processes.
The Concepts of Rational Choice
Why Crime?

The core premise of rational choice theory is that some people choose crime
under some circumstances.
o
Engaging in risky behavior makes people feel alive.
o
Criminals are not criminal all the time (they have to go to the grocery
and buy food).
Choosing Crime

Law-violating behavior occurs when an offender decided to risk breaking the
law after considering both personal factors and situational factors.
o
Personal factors: money, revenge, its fun, attention, pressure, etc.
find more resources at oneclass.com
find more resources at oneclass.com
You're Reading a Preview
Unlock to view full version
---