---
04:189:101 Study Guide - Final Guide: Ms Mr, Chronemics, Paralanguage
---
Department
Communication and Informatio
---
This preview shows half of the first page. to view the full 2 pages of the document.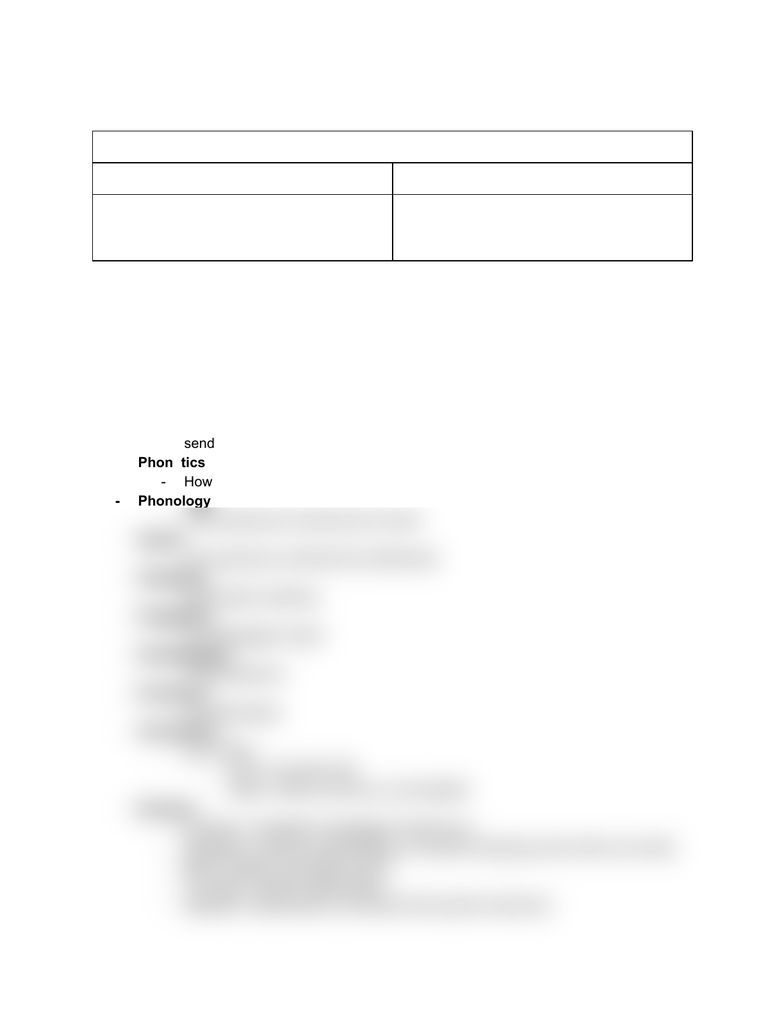 Professor Galina Bolden
Communication 101
-
"You Cannot not communicate"
-
No matter what you do, you will always be communicating, even nonverbally
Native vs Scholarly Theories
A theory we come up with personally. Often
based on our own experience
Based on systematic observation, questioned
/ studied, has validity, reliability, utility, subject
to change!
-
Ideas we have. Anomalies contradict paradigms
-
Message sent does not equal message received
-
Source, Message, Receiver, Effect
-
One way vs Two Way models of communication
-
One way only has the sender sending the message while two way has both
s
end
er and receiver sending messages
-
How
speech sounds are produced
-
How
s
ounds
ar
e
c
om
bi
ned
i
nt
o
wor
ds
-
How
wor
ds
ar
e
c
om
bi
ned
i
nt
o
s
ent
enc
es
-
M
ac
r
o:
W
hen
y
ou
hav
e
a
c
onv
er
s
at
i
on
-
E
m
bl
em
s
:
T
r
ans
l
at
e
t
o
l
anguage
(
T
hum
bs
up)
-
I
l
l
us
t
r
at
or
s
:
Doc
t
or
al
r
epr
es
ent
at
i
on
of
wor
ds
(
Choppi
ng
oni
ons
wi
t
h
y
our
hand)
-
B
at
on
S
i
gnal
s
:
E
m
phas
i
z
e
wor
ds
-
T
i
e-
S
i
gns
:
I
ndi
c
at
e
r
el
at
i
ons
hi
ps
-
A
dapt
or
s
:
I
di
os
y
nc
r
at
i
c
m
ov
em
ent
s
(
M
ov
i
ng
f
oot
r
andom
l
y
)
You're Reading a Preview
Unlock to view full version
---