ADV 319 Study Guide - Fall 2019, Comprehensive Final Exam Notes - Chapter 11, Title 11, United States Code, Federal Government Of The United States, Texas
ADV 319
Psychology of Advertising
1
Intro
A.
Brain can hold 2-5 pieces of info at once
II.
Marketing
–
the activity, set of institutions, and processes for creating, communicating, delivering,
and exchanging offerings that have value for customers, clients, partners, and society at large
A.
Putting the right offering in the right place, at the right price, at the right time, and telling
people about it
1.
Product
–
good, service
2.
Price - $, value, need
3.
Promotion

–

PR, advertising (intended audience is consumers)
III.
Public Relations

–

influencing, engaging, and building a relationship with key stakeholders across
a myriad of platforms in order to shape and frame the public perception of an organization
A.
Uses mass mediated channels and platforms so it can reach mass audiences
1.
Channels/platforms are managed by the organization

(org's newsletters, websites, social
media) or by PR practitioners (appeal to news media to talk about a relevant topic, event, or
offering, send info to external sources)
IV.
Advertising

–

marketing communication intended to modify or maintain attitudes, beliefs, or
behaviors
A.
Goal: appeal to the people in a personally meaningful way at a specific moment in time so that
we might impact their actions
find more resources at oneclass.com
find more resources at oneclass.com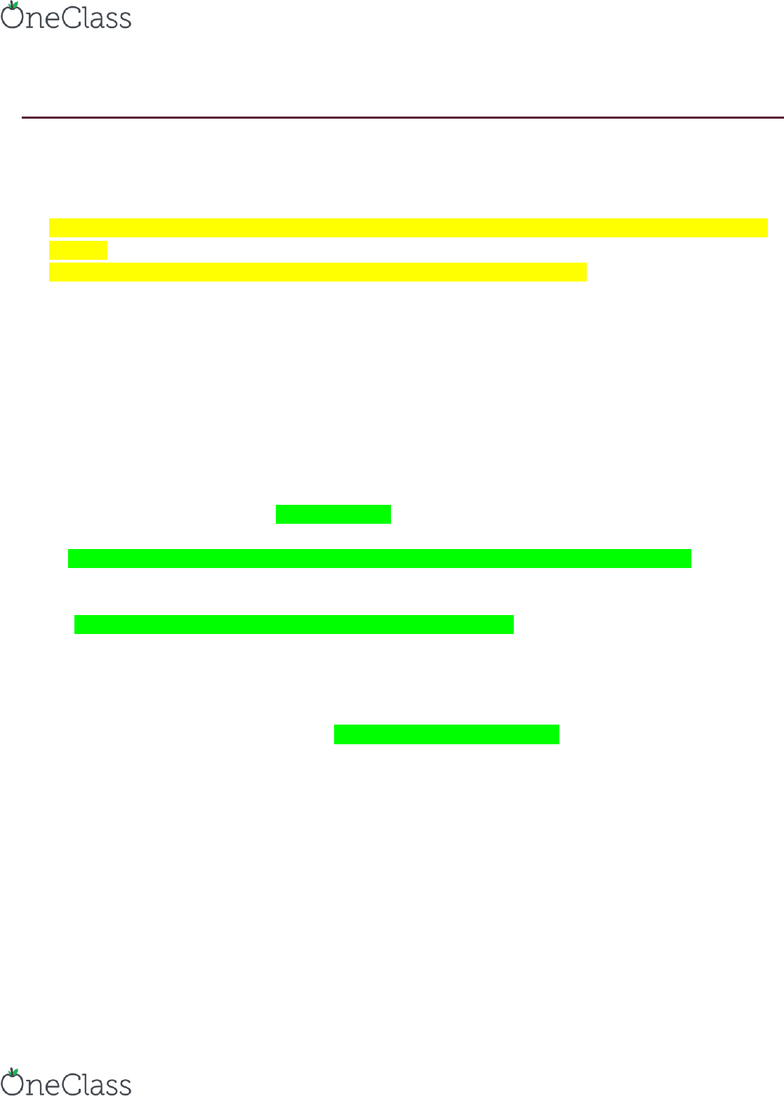 Psychology of Advertising
2
Chapter 1
I.
Consumer behavior is a process
II.
Consumers use products and brands to define their identity
III.
Consumers from different segments have different needs and wants
IV.
Consumer

–

a person who identifies a need or desire, makes a purchase, and then disposes of the
product
V.
Demographics

–

statistics to measure observable aspects of a population
A.
Ex: age, gender, family structure, social class/income, race/ethnicity, geography
B.
Texas vs United States Demographics:
1.
Person under 18 years is higher in Texas but others are roughly the same
2.
Male to female ratio is about 50% in both
3.
Education is roughly the same
a.
Higher high school graduate percentage in US than Texas
b.
Bachelor's degree graduates is a little higher in US
4.
Poverty percentage is higher in Texas than US
5.
Percentage of Hispanic is significantly higher in Texas than US (40% vs 18%)
VI.
Ads are always specifically targeted towards a certain age/gender/race/etc. group
A.
Target certain lifestyles aka psychographics (personality, values, attitudes, interests, sense of
self, sense of belonging, activities we do in our spare time, etc.)
B.
Market segmentation identifies groups of consumers who are similar to one another
1.
Define segments by identifying most loyal, core customers or heavy users
2.
80/20 rule: 20% of users account for 80% of sales
VII.
Consumers can develop relationships with brands through:
A.
Self-concept attachment

–

helps build identity
B.
Nostalgic attachment

–

link to your past
C.
Interdependence

–

daily routine
VIII.
Consumer-generated content AKA user-generated content (UGC)
A.
When everyday people voice their opinions or share information in a public online forum
B.
Ex: product reviews, YouTube
IX.
Motivation

–

behaviors and why people initiate them, terminate them, and persist them
find more resources at oneclass.com
find more resources at oneclass.com