---
COMMERCE 1B03 Chapter Notes - Chapter 17: Financial Plan, Cash Flow, Internal Auditor
---
---
This preview shows pages 1-2. to view the full 8 pages of the document.
Chapter 17 financial management
The role of financial management
Two major questions answered in this chapter:
"What is finance?" and "What do financial managers do?
Finance:
the function is a business that acquires funds for the firm and manages them within the firm
Financial management:
the job of managing a firm's resources to meet its goals and objectives
Financial managers:
managers who examines the financial data prepared by accountants and recommend
strategies for improving the financial performance of the firm.
Figure 17.1
highlights a financial manager's tasks. As you can see, two key responsibilities are to obtain funds
and to effectively control the use of those funds.
The Value of Understanding Finance
3 of the most common reasons a firm fails financially are:
1.
Undercapitalization (insufficient funds to start a business)
2.
Poor control over cash flow
3.
Inadequate expense control
You can see all three examples in the story on page 521. In short, finance and accounting are two areas
everyone involved in business should study.
What Is Financial Management?
Financial managers are responsible for paying a company's bills at the appropriate time and for collecting overdue
payments to make sure the company doesn't lose too much money to bad debts. They must analyze the tax
implications of managerial decisions to minimize the taxes the business must pay. The internal auditor checks the
journals, ledgers, and financial statements to make sure all transactions are in accordance with GAAP.
Financial Planning
Financial planning means analyzing short-term and long-term money flows to and from a firm. Its overall objective
is to optimize the firm's profitability and make the best use of its money. It has three steps: (1) forecasting a firm's
short-term and long-term financial needs, (2) developing budgets to meet those needs, and (3) establishing
financial control to see whether the company is achieving its goals
(see Figure 17.2
).
Forecasting Financial Needs
Short term forecast:
forecast that predicts revenues, costs, and expenses, for a period of one year or less
Cash flow forecast:
forecast that predicts the cash inflows and outflows in future periods, usually months or
quarters. The inflows and outflows of cash recorded are based on expected sales revenues and on various costs
and expenses incurred. The company's sales forecast estimates the firm's projected sales for a particular period.
Long term forecast:
forecast that predicts revenues, costs, and expenses for a period longer than one year, and
sometimes as far as five or ten ears in into the future.
Working with the Budget Process
Budget:
a financial plan that sets forth management's expectations, and, on the basis of those expectations,
allocates the use of specific resources throughout the firm. As a financial plan, it depends on the accuracy of a
Only pages 1-2 are available for preview. Some parts have been intentionally blurred.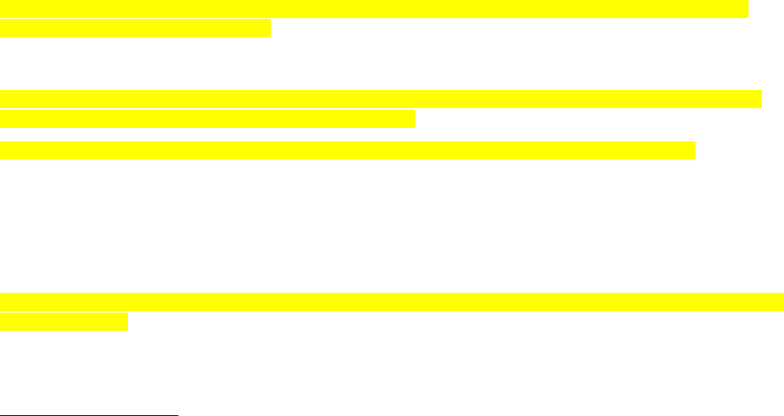 firm's balance sheet, income statement, the cash flow statement, and short-term and long-term financial
forecasts, it all needs to be as accurate as possible.
There are usually several types of budgets established in a firm's financial plan:
-
An operating (master) budget
Operating (master) budget
: the budget that ties together all of a firm's other budgets and summarizes the
business's proposed financial activities. Operating Budget estimates costs and expenses needed to run a
business, given projected revenues. Usually firms will prepare 12 monthly operating budgets for the next year.
The firm's board of directors is responsible for approving all budgets.
Capital budget:
a budget that highlights a firm's spending plans for major asset purchases that often require
large sums of money, like property, building, and equipment
Cash budget:
a budget that estimates a firm's cash inflows and outflows during a particular period.
When forecasting the cash budget you also want to ensure that you maintain a minimum cash balance.
Financial planning plays an important role in a firm's operations and often determines what long-term investments
it makes, when it will need specific funds, and how it will generate them.
Establishing Financial Controls
Financial control:
a process in which a firm periodically compares its actual revenues, cost, and expenses with
its projected ones.
Financial controls provide feedback to help reveal which accounts, departments, people are varying from the
financial plans.
The Need for Funds
All organizations have needs for which funds must be available. Key areas:
-
Managing day-to-day needs of the business
-
Controlling credit operations
-
Acquiring needed inventory
-
Making capital expenditures
Managing day-to-day needs of the business
Financial managers must ensure that funds are available to meet daily cash needs without compromising the
firm's opportunities to invest money. They try to minimize cash expenditures to free up funds for investment in
interest-bearing accounts. They suggest the company pay its bills as late as possible and advise companies to try
to collect what is owed to them as fast as possible, to maximize the investment potential of the firm's funds.
Controlling Credit Operations
Financial managers often develop efficient collection procedures like offering cash or quantity discounts to buyers
who pay their accounts by a certain time. A way to decrease the time and expense of collecting accounts
You're Reading a Preview
Unlock to view full version
Only pages 1-2 are available for preview. Some parts have been intentionally blurred.
receivable is to accept bank credit cards. Businesses must pay a fee to accept credit cards, but the fees offset by
the benefits.
Acquiring Needed Inventory
A careful constructed inventory policy helps manage the firm's available funds and maximize profitability. Just-in-
time inventory control reduce the funds a firm must tie up in inventory. Carefully evaluating its inventory turnover
ratio, can help a firm control outflow of cash for inventory.
Making Capital Expenditures
Capital expenditures:
major investments in either tangible long-term assets such as land, buildings, and
equipment, or intangible assets such as patents, trademarks, and copyrights.
Alternative Sources of Funds
Sound financial management determines the amount of money needed and the most appropriate sources from
which to obtain it. A firm can raise needed capital by borrowing money, selling ownership (equity), or earning
profits (retained earnings).
Equity financing:
funds raised from operations within the firm or through the sale of ownership in the firm
Debt financing:
Funds raised through various forms of borrowing that must be repaid
Short term financing:
borrowed funds that are needed for one year or less
Long term financing:
borrowed funds that are needed for a period more than one year
Figure 17.4
highlights why firms may need short/long term funds
Obtaining short-term financing
Most small businesses are primarily concerned with just staying afloat until they are able to build capital and
creditworthiness. Normally a lender will require some form of security for a loan. Firms can obtain short-term
financing in several different ways:
Trade Credit
Trade credit
: the practice of buying goods and services now and paying for them later. It is the most widely used
source of short-term funding, the least expensive, and the most convenient. Business invoices usually contain
terms such as 2/10, net 30. This means the buyer can take a 2 percent discount for paying the invoice within 10
days. Otherwise the total bill (net) is due in 30 days. Some suppliers don't give trade credit to organization with a
poor credit rating, no credit history, or a history of slow payment. They may insist the customer sign
a promissory
note
, a written contract with a promise to pay a supplier a specific sum of money at a definite time.
Family and Friends
If an entrepreneur decides to ask family/friends for financial assistance, it's important that both parties (1) agree
on specific loan terms, (2) put the agreement in writing, and (3) arrange for repayment in the same way they
would for a bank loan.
Commercial Banks
Banks are sensitive to risk, so they prefer to lend short-term money to established business. A promising and
well-organized small business may be able to get a bank loan. In fact, commercial banks provide almost half of
small business financing today.
Different Forms of Short-Term Loans
You're Reading a Preview
Unlock to view full version
---