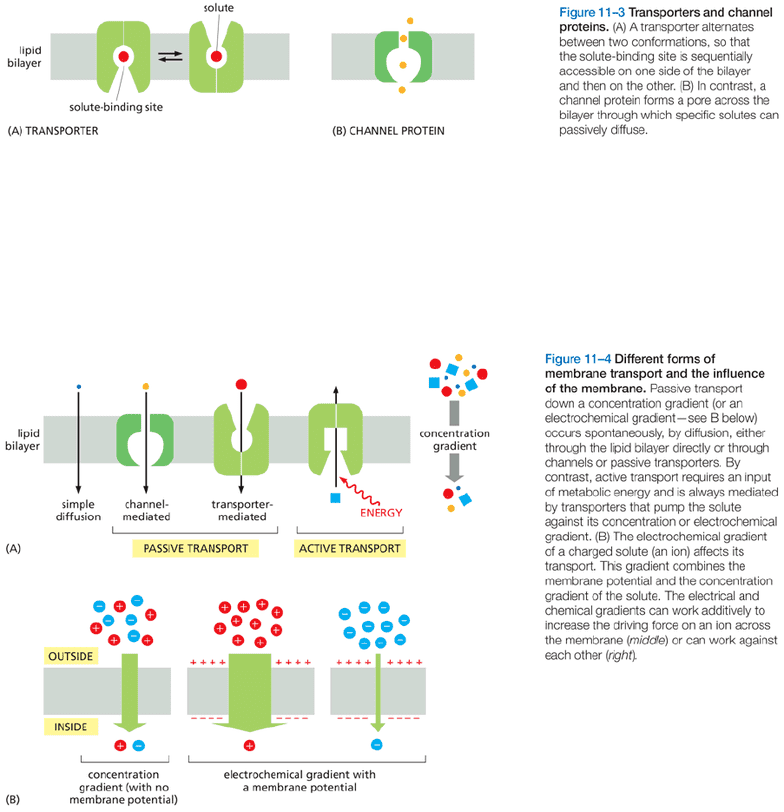 -
Channels interact weakly with the solute and
form continuous pores that extend across
the lipid bilayer, which allow specific solutes to pass through them. Transport through
channels occurs at a much faster rate than transport mediated by transporters.
-
Passive transport does not require energy and occurs in
the direction of a
-
Membrane potential is de difference between electrical potential on
the two sides of
-
The concentration gradient and the electrical gradient combine to form a net driving
force, the electrochemical g
radient.
-
Active transport occurs against an electrochemical gradient, thus requiring an energy
source such as ATP hydrolysis.
TRANSPORTERS AND ACTIVE MEMBRANE TRANSPORT
-
Active transport can be done in three ways: coupled transport, ATP

-

driven and light

or