Psychology 2070A/B Chapter 1--13: Psychology 2070a All chapter notes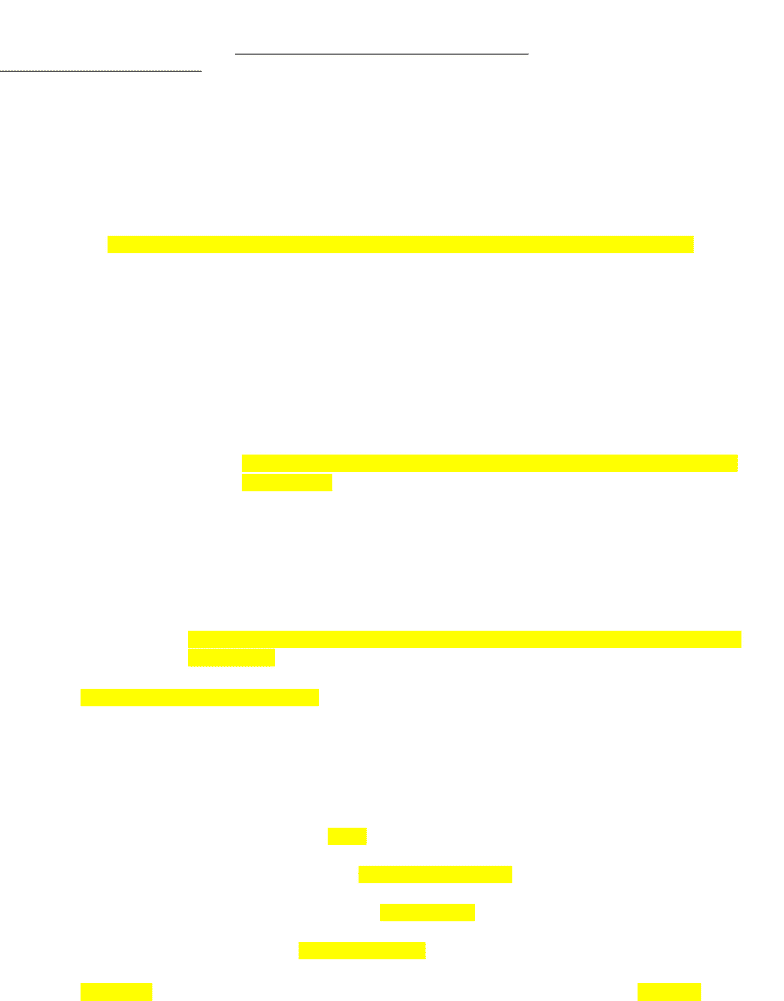 1
PSYCH 2070- MIDTERM NOTES: Lyza De Vera
Chapter 1 – Introduction to Social Psychology
What is Social Psychology?
·
Science of Social Behaviour
o
Social psychology – a field dedicated to understanding the causes & consequences of
social interactions between individuals & groups
·
KEY ELEMENTS OF SOCIAL PSYCHOLOGY (4)
1.
influenced by other people
2.
thoughts, feelings & behaviours – interested in how other people affect every aspect of
individual's lives
3.
individual perspective – take the perspective of individuals in a social setting
a.
SOCIAL CONSTRUAL'S – how individuals personally interpret a social situation
·
How other people affect us
o
Other people affect how we interpret events

Ex. bystander intervention – individuals fail to intervene b/c they rely on other
people to interpret the event
o
Other people affect how we feel about ourselves

Social comparison – comparing ourselves to other people to make judgments about
the self
·
STUDY: participants who were exposed to these attractive photos rates
themselves as less physically attractive & less socially competent
o
Seeing very attractive people made participants feel worse about
themselves
o
Effects occurred for both men & women
o
Other people affect how we behave

The presence of other people can elicit very different behaviour than would have
occurred if individuals were alone

Ex. mob aggression – if people feel unidentifiable when they are immersed in a
large group, they may be 'released; from their normal inhibitions & do things they
would not have done alone or in a smaller groups
·
DEINDIVIDUATION – people are unaccountable for their actions when in a
large group
o
birds of a feather flock together



we most like others who are similar to us
o
the absence of an attractive reward may produce the greatest changes in attitudes &
behaviour …if rewards are used too much, they can reduce a person's interest in an
activity
o
things that seem obvious in hindsight may not have been easily predicted in foresight

HINDSIGHT BIAS – tendency to think that a known outcome was obvious
·
Social Psychology's Connections to Other Areas of Psychology
o
Personality Psychology – studies traits that help to explain human behaviour



individual
differences that affect social behaviour (self esteem)
o
Developmental Psychology – studies age-related changes in human abilities



social
development…how relationship skills emerge
o
Cognitive Psychology – studies how the human mind work



social cognition…how
information about people is processed & stored
o
Clinical Psychology – studies mental problems affecting people's well being
·
Social Psychology's Connections to Other Disciplines
o
Sociology – how social & cultural forces influence behaviour



focuses on GROUPS,
whereas social psychology focuses on INDIVIDUALS
2
PSYCH 2070- MIDTERM NOTES: Lyza De Vera
o
Anthropology – study of past & present cultures



focus on CULTURES & rely on existing
materials
o
Political Science – study of methods of government



study existing SYSTEMS rather than
conducting experiments
Historical Background of Social Psychology
·
Social Psychology's Roots in Philosophy
o
Plato – people experience the world in 3 distinct ways: in thought, in emotion, & in action
o
Aristotle – living a good life & achieving personal happiness are both dependent on
providing benefits to other people in addition to the self

social relationships are
important components of how we define ourselves
o
SOCIAL CONTRACT – to survive & prosper, human groups had to develop some basic rules
of social & moral conduct
·
Social Psychology's Early History
o
Earliest publication 1898



experiment addressed whether the presence of an audience
improves individual's performances

RESULTS: children were faster @ turning the crank when they competed against
other children than when they performed the task alone

SOCIAL FACILITATION
o
BEHAVIORISM – explain behaviour purely in terms of stimulus-response connections
established through experience & reinforcement

Dismissed the importance of unobservable mental concepts like thoughts &
attitudes
o
GESTALT THEORY – people's overall, subjective interpretations of objects are more
important than the objects' physical features

Objects are perceived in their totality as a unit
Chapter 3 – Social Cognition
How Does the Mind Work?
·
Schemas: The Building Blocks of the Mind
o
SCHEMAS/CONCEPTS – mental representations of objects

which contain the central features of
the object as well as assumptions about how the object works (a car moves = schema, we
think of it as a car and not it's individual pieces

RELATIONAL SCHEMAS – schemas for specific interpersonal interactions
o
Categorization – basic function of schemas is to categorize objects in ways that impose
meaning & predictability
o
Going Beyond the Information Given



when categorizing something, we assume it
possesses the characteristics of the schema even if we cannot perceive those
characteristics directly
o
Rapid, efficient decisions



can decide quickly how to behave toward the object
o
Selective Information Processing

schema used to categorize an object can influence what is noticed about the object
·
STUDY: participants were more accurate in their answers about things that
fit their occupational label (server vs. librarian)

Schemas influence the interpretation of information

Although ambiguous information will usually be interpreted as consistent with a
schema, anything that contradicts our expectances will grab our attention
·
Accessibility: What's On Your Mind?
o
Sometimes a schema is directly activated by information
o
ACCESSIBILITY (ease with which the schema comes to awareness)



people are more
likely to use schemas that are highly accessible

When a schemas has been used recently, it is more accessible



PRIMING
3
PSYCH 2070- MIDTERM NOTES: Lyza De Vera
·
Priming a schema in people's minds increases the likelihood that they will
use the schema in a later task
·
STUDY: participants who had been exposed to the hostile videotape in the
first task rated the young man in the second task as more hostile
o
Chronic Accessibility of Schemas

CHRONIC ACCESSIBILITY – degree to which schemas are easily activated for an
individual across time & situations

STUDY: participants were more likely to remember actions by the student that
exhibited their own chronically accessible traits than actions that exhibited non-
accessible traits
·
Ex. if a participants had used the trait 'funny' to describe several friends @
the first session, then he/she was likely to remember funny behaviours in
the paragraph @ the second session
·
*participants' chronically accessible traits influenced both what they could
remember about the student & how they described the student
·
Cultural Differences in Accessible Schemas
o
Canadians are more likely to categorize people in terms of individual achievements
o
Chinese persons may be more likely to categorize people in terms of group memberships
·
Stereotypes: Schemas in the Social Doman
o
STEREOTYPE – set of characteristics that someone associates with members of a group; a
cognitive structure containing the individual's beliefs that members of a group share
particular attributes
o
Going Beyond the Information Given

IN-GROUP - group in which a perceiver belongs – stereotypes are generally
favourable

OUT-GROUP – group in which a perceiver does not belong – stereotypes are
generally unfavorable

Tendency to overestimate the similarity within groups
·
tendency is much STRONGER FOR OUT GROUPS



out groups tend to be
seen as more uniform
·
OUT-GROUP HOMOGENEITY EFFECT – exaggeration of similarity within
groups to which we do not belong
o
Selective Information Processing

STUDY: participants who believed Hannah to be from a wealthy background
(positive expectancy) consistently rated her as more skilled than did participants
who believed Hannah to be from a poor background (negative expectancy)

The effect of expectancies was much stronger when participants watched Hannah
answer some test items

Among those participants who watched Hannah answer questions, those in the
positive expectancy condition rated her much more positively than did those in the
negative expectancy condition

The participants interpretations of Hannah's inconsistent performance differed
based on their expectancies

If participants had positive expectancies



they probably focused on her correct
answers to difficult questions

If participants had negative expectancies



they probably focused on her incorrect
answers to easy questions
·
Automatic vs. Controlled Processes
o
AUTOMATIC PROCESS - a judgment or though that we cannot control

Very efficient & can occur @ the same time as other processes
·
Ex. categorization



occurs automatically