PS102 Chapter Notes - Chapter 9: Percentile, Hydrocephalus, Standard Deviation
Chapter 9
–
Intelligence and Psychological Testing
Key Concepts in Psychological Testing
Psychological Test: a standardized measure of a sample of a person's behaviour
-measure individual differences that exist among people
Principle Types of Tests
Mental Ability Tests
-includes 3 subcategories: intelligence tests, aptitude tests, and achievement tests
Intelligence Test: measures general mental ability
-intended to assess intellectual potential rather than previous learning or accumulated
knowledge
Aptitude Tests: assess specific types of mental abilities
Achievement Tests: gauge a person's mastery and knowledge of various subjects
Personality Tests
Personality Tests: measure various aspects of personality, including: motives, interests, values and
attitudes
Standardization and Norms
Standardization: refers to the uniform procedures used in the administration and scoring of a test
-all subjects get the same instructions, same questions, and the same time limits so that their
scores can be compared meaningfully
Test Norms: provide info about where a score on a psychological test ranks in relation to other scores on
that test
-test norms are needed b/c everything is relative
-they help you understand what your test score means
Percentile Score: indicates the percentage of people who score at or below the score one has obtained
Standardized Group: the sample of people that the norms are based on
Reliability
Reliability: refers to the measurement consistency of a test
-
a test's reliability can be

estimated in several ways
-you can check test-retest reliability
Correlation Coefficient: a numerical index of the degree of relationship between two variables
-reliability estimates require the computation of correlation coefficients
Validity
Validity: refers to the ability of a test to measure what it was designed to measure
-specific tests may be valid for one purpose, but invalid for another
-validity can be estimated in several ways
Content Validity
Content Validity: refers to the degree to which
the content of a test is representative of the domain it's
supposed to cover
-evaluated with logic more than statistics
Criterion-Related Validity
Criterion-
Related Validity: estimated by correlating subjects' scores on a test with their scores on an
in
dependent criterion (another measure) of the trait assessed by the test
Construct Validity
Construct Validity: the extent to which there is evidence that a test measures a particular hypothetical
construct
The Evolution of Intelligence Testing
Galton's Studies of Hereditary Genius
-Galton concluded that success runs in families b/c great intelligence is passed from generation to
generation through genetic inheritance
-to better demonstrate that intelligence is governed by heredity, Galton needed an objective measure of
intelligence
-he assumed that the contents of the mind are built out of elementary sensations, and thought that
exceptionally smart people should show exceptional sensory acuity
-so he tried to assess innate mental ability by measuring simple sensory processes
-he had little success with this
-he coined the phrase nature vs. nurture, and invented the concepts of correlation and percentile test
scores
-his work created an interest in measuring mental ability
-in early 1900s, French educators asked Binet to devise a test to identify mentally subnormal children
-he created the first useful test of general mental ability
-included items that required abstract reasoning skills
-the Binet-Simon scale expressed a ch
ild's score in terms of mental level/age
Mental Age: indicated that the child displayed the mental ability typical of a child of that actual age
Terman and the Stanford-Binet
-in the US, Terman
at Stanford University started working on a major expansion and revision of Binet's
test
-led to the Stanford-Binet Intelligence Scale in 1916
-it included a scoring scheme based on the intelligence quotient, suggested by William Stern
Intelligence Quot
ient (IQ): a child's mental age divided by chronological age, x100
-made it possible to compare children of different ages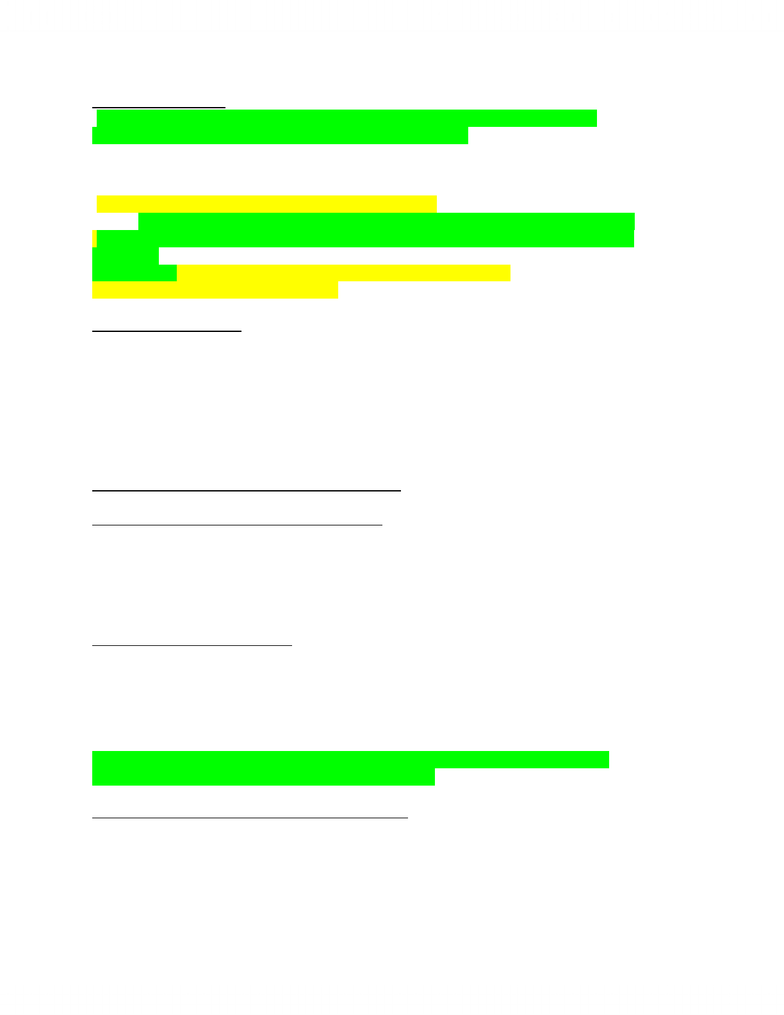 -Wechsler found that Stanford-Binet was somewhat difficult to use for adult assessment
-decided to improve on the measurement of intelligence in adults
-Wechsler Adult Intelligence Scale (WAIS)
-this scale was less dependent on verbal ability than Stanford-Binet
-included many items that required nonverbal reasoning
-he made a distinction between verbal and nonverbal ability
-computed separate scores for verbal IQ, performance (nonverbal) IQ, and full-scale IQ
-he discarded the intelligence quotient in favour of a new scoring scheme based on the normal
distribution
-it has been adopted by most tests now, including Stanford-Binet
-only the name IQ stayed the same
Intelligence Testing Today
-now, intelligence tests fall into two categories: individual tests and group tests
-individual IQ tests are administered only by psychologists who have special training
-the Stanford-Binet and Wechsler scales are both individual IQ tests
-but individual IQ tests are expensive and time consuming (b/c its 1-
on
-

1)
-so researchers have developed tests that can be administered to large groups of people at once
Basic Questions About Intelligence Testing
What Kinds of Questions are on Intelligence Tests?
-the nature of the questions found on tests varies from test to test
-depend on whether the test is intended for kids/adults and whether the test is for
groups/individuals
-questions usually require subjects to furnish info, recognize vocab, and demonstrate basic memory
-also required to manipulate words, numbers and images through abstract reasoning
What Do Modern IQ Scores Mean?
Normal Distribution: a symmetric, bell-shaped curve that represents the patter in which many
characteristics are dispersed in the population
-IQ scores are based on this
Deviation IQ Scores: locate subjects precisely within the normal distribution, using the standard
deviation as the unit of measurement
-for most IQ tests, the mean of the distribution is set at 100, and the SD is set at 15
-modern IQ scores indicate exactly where you fall in the normal distribution of intelligence
-deviation IQ scores can be converted into percentile scores
Do Intelligence Tests Measure Potential or Knowledge?
-intelligence tests are intended to measure intellectual potential
-
but b/c people's backgrounds differ, it's not easy to devise items that are completely
unaffected by differences in knowledge
-test developers try to fix this by requiring subjects to apply relatively common knowledge
-so, IQ tests measure a blend of potential and knowledge
Document Summary
Psychological test: a standardized measure of a sample of a person"s behaviour. Includes 3 subcategories: intelligence tests, aptitude tests, and achievement tests. Intended to assess intellectual potential rather than previous learning or accumulated knowledge. Aptitude tests: assess specific types of mental abilities. Achievement tests: gauge a person"s mastery and knowledge of various subjects. Personality tests: measure various aspects of personality, including: motives, interests, values and attitudes. Standardization: refers to the uniform procedures used in the administration and scoring of a test. All subjects get the same instructions, same questions, and the same time limits so that their scores can be compared meaningfully. Test norms are needed b/c everything is relative. They help you understand what your test score means. Test norms: provide info about where a score on a psychological test ranks in relation to other scores on that test. Percentile score: indicates the percentage of people who score at or below the score one has obtained.