This preview shows page 1. to view the full 5 pages of the document.
Energy Tranformations:
laws of thermodynamics
IMPORTANT REACTIONS AND MOLECULES:
Redox Reactions:
reduction

: Addition of electrons to a molecule (stores energy in reduced compounds)
oxidation

: Removal of electrons from a molecule (releases energy from reduced
compounds)
These reactions always occur together:
Energy Transporting Molecules:
NAD
NAD+ + 2H <------>
NADH
+ H+
(NADox) (NADre)
FAD
(FADox) (FADre)
You're Reading a Preview
Unlock to view full version
Only page 1 are available for preview. Some parts have been intentionally blurred.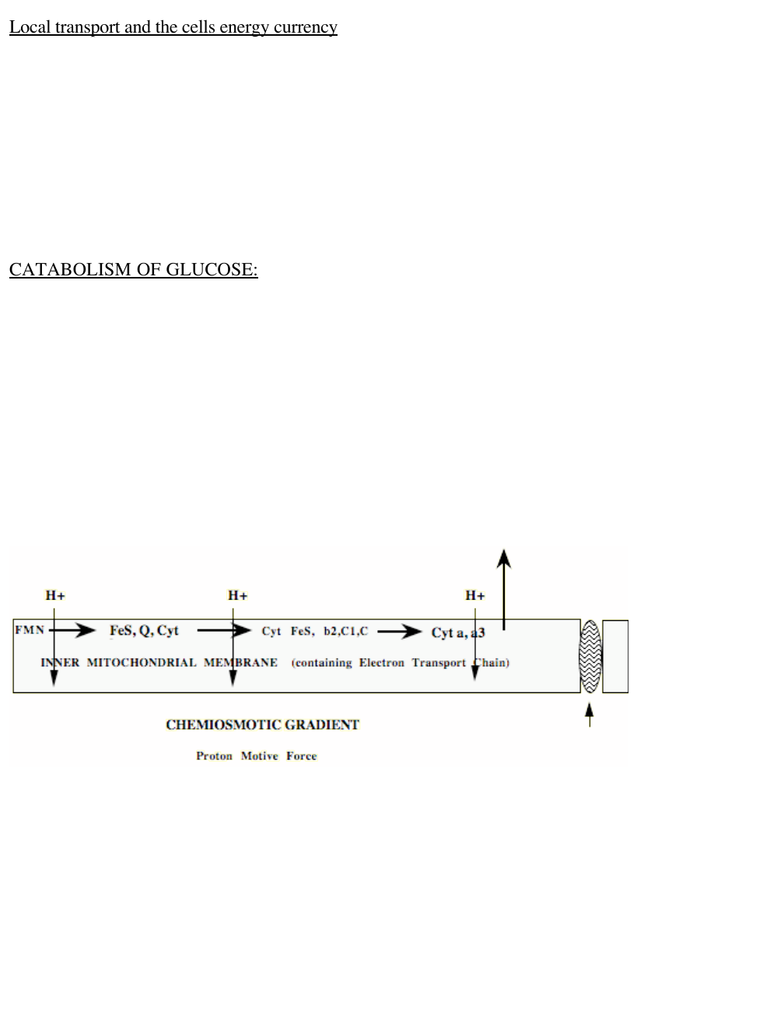 Local trans
port and the cells
energy currency
ATP (Adenosine Triphosphate)
ADP + Pi --------------> ATP ( G = +7.3 Kcal/mole)
Two mechanisms for phosphorylation
1)
Substrate level Phosphorylation:
2)
Oxidative Phosphorylation:
Summary equation:
C
6
H
12
O
6
+ 6O
2
---------- 6CO
2
+ 6H
2
O
∆

G=-686 Kcal/mole
oxidation of glucose: removal of electrons (hydrogen electrons, often w/protons H+)
How Do you make ATP
ATP Synthase
The chemiosmotic gradient is both a concentration gradient and a voltage gradient .
This results in a large free energy gradient
Where do the reduced molecules come from?
Kreb's Cycle (Citric Acid Cycle)
You're Reading a Preview
Unlock to view full version
---