---
MGT 11A Chapter 7: CHAPTER 7 -pt2
---
---
This preview shows half of the first page. to view the full 3 pages of the document.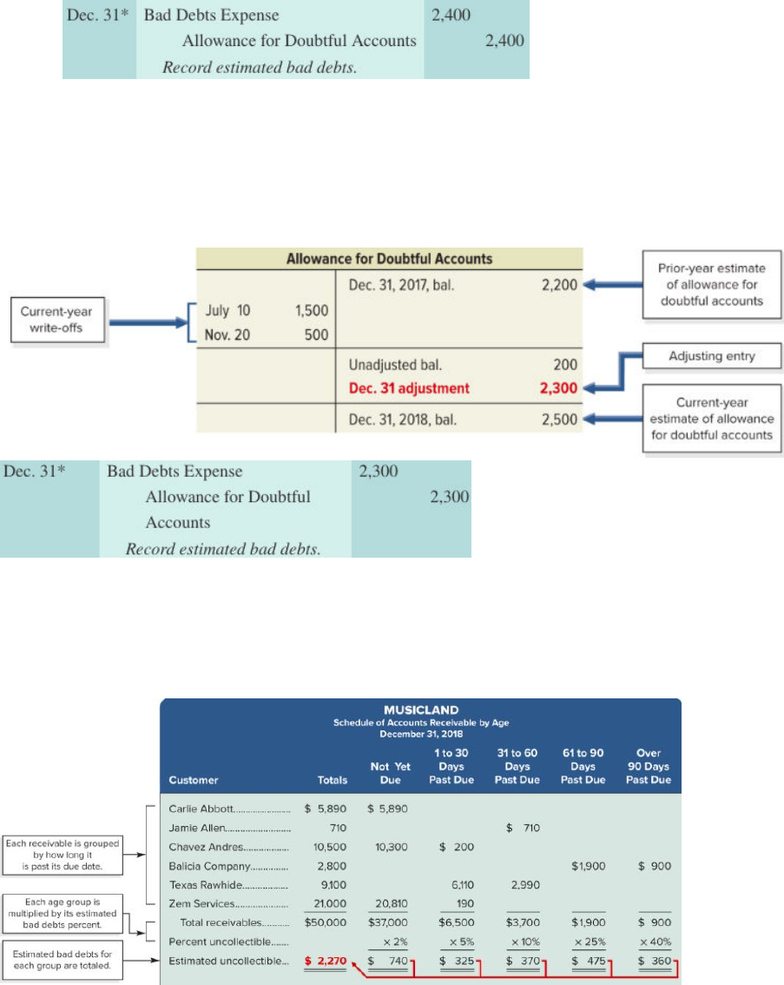 ESTIMATING BAD DEBTS
●
Percent of Sales Method: assumes that a percent of credit sales for the period in
uncollectible
■
Ex: Musicland estimates 0.6% of credit sales to be uncollectible.
Musicland has credit sales of $400,000 in 2018.
●
Percent of Receivables Method: assumes that a percent -based on experience
and economic trends-
of a company's receivables is
uncollectible
○
Ex: assume Musicland has $50,000 of accounts receivable on December
31, 2018. It estimates 5% of its receivable is uncollectible. This means that
after the adjusting entry is posted, we want the Allowance for Doubtful
Accounts to show a $2,500 credit balance
●
Aging of Receivables Method: several percentages are used to estimate
allowance
○
Each receivable is classified by how long it is past its due date
■
assumption that the longer an amount is past due, the more likely it
is uncollectible
You're Reading a Preview
Unlock to view full version
---