---
PSY BEH 11B Chapter Notes - Chapter 8: Rhinal Cortex
---
Department
Psychology and Social Behavior
---
This preview shows half of the first page. to view the full 2 pages of the document.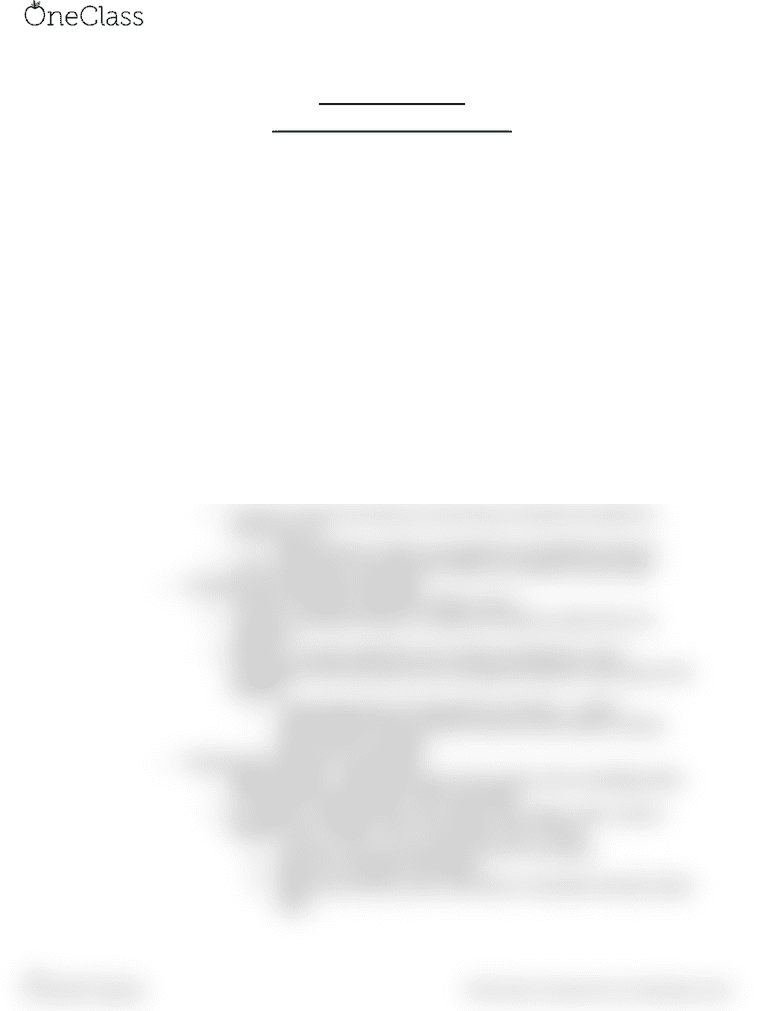 Re
ading 5 (Gleitman Ch. 8, 317-

327

)
Memory Gaps, Memory Errors
o
Retention interval

–

time elapsed between learning and retrieval
o
Two ways to think about retention interval
▪
Emphasis of the passage of time itself

–

based on idea that memories
decay as time passes
▪
Other emphasis on new learning

–

new info getting added to long-term
memory somehow disrupts old info already in storage
▪
No interference observed for dissimilar material
▪
If new learning is consistent with the old, new learning helps old memory
o
Why does new learning disrupt old?
▪
Some cases, new info just sits side-by

-side with old memories, easily
mixes up the two
▪
Another case, new info literally replaces old info
o
In either case, this new material leads to intrusion errors
▪
Mistakes about the past in which info is mixed into your recall
o
The Misinformation effect
▪
Intrusion involves info about an event that you learned only after the
event was over
•
Misinformation is often incorporated into participants memory
▪
Errors produced by misinformation effect can actually be quite large
o
Intrusions from Schematic knowledge
▪
Intrusions can also come from another source
▪
Trying to understand things by creating connections within their own
memories
▪
Memory is strongly affected by the research participants' broad
knowledge of the world and by the conceptual framework they bring to the
situation
•
These frameworks are described as schemas

–

mental
representations that summarize what we know about a certain
type of event of situation
o
Intrusions from Semantic Associations
▪
DRM paradigm

–

participants hear a list of words, then immediately after,
are asked to recall as many words as possible
▪
Ex: asked to remember bed, rest, awake, tired, dream, wake, snooze,
blanket, doze, slumber, snore, nap, peace, yawn, drowsy
•
All these words are associated with the word sleep
•
Sleep isn't included at all though
•
Result was that they were more likely to remember that they heard
sleep
find more resources at oneclass.com
find more resources at oneclass.com
You're Reading a Preview
Unlock to view full version
---