Chemistry
Introduction to Chemistry/General Chemistry 1
Take our accredited 10-week online course taught by a world-class instructor and earn transferable college credits towards your graduation.
---
What you will get:
3 transferrable college credits upon completion

World-class instructor

Official transcript from Becker College

Booster Class for General Chemistry 1
This course has started on October 15, 2020
Thursdays at 2:00pm - 5:00PM EST
About the program
We have partnered up with Becker College to bring you 6 for-credit courses. Upon your enrollment in this course, you will get an email inviting you to weekly classes from a world-class instructor.
At the end of this course, you will receive a transcript from Becker College detailing your total credits earned to be provided to the school of your choice.
Enroll now
Syllabus for Introduction to Chemistry/General Chemistry 1
A downloadable outline of the course content and timeline.
Download PDF
A few words from Becker College and the
Global Alliance for International Student Advancement
How to transfer credits
The transfer process is very simple and only consists of 4 key steps. Our representatives will guide you along the way to ensure that we complete the process successfully.
Enroll in a course

Enroll in one of our 6 for-credit courses. Provide the name of the school you are attending and the required information for Becker College to transfer the transcript towards your degree. Once you are enrolled, you will receive your Becker College student credential to Moodle where you can see all your course and instructor information and start learning.

Request for pre-approval from your school

As soon as you've enrolled in any of our classes, notify your school with the associated course code and syllabus any time before the start of class and up to 3 weeks after classes begin. We will provide you with an email template that you can use to contact your school.

Begin your classes

It typically takes your school 1-2 weeks to approve the transfer credit, and depending on the time of year, it could take as long as 2-3 weeks. During this time, just make sure to keep up with your weekly lectures and ensure that you are completing all quizzes and assignments on time. Not hearing back from your school or unable receive pre-approval? Learn more

Complete course and receive transcript

Upon completion of the course with a grade of C or better, you will receive an unofficial transcript from Becker College. This will detail the course you took with us, the grade you received and the semester in which the course took place.

To have the official transcript sent to your school, login using your Becker College student credentials, follow the instructions to submit your request for a transcript and your school will receive the official transcript from Becker college within 1-2 weeks, and complete the transfer credit process.
About your instructor
Heidi Vollmer-Snarr is the Director of Advanced Undergraduate Laboratories and a Senior Preceptor on Chemistry and Chemical Biology (CCB) at Harvard University. She oversees all of CCB's advanced laboratory classes, conducts research with undergraduate students, develops curricula, and teaches organic chemistry courses. She is also a member of the Faculty of Arts & Sciences Faculty Council and Standing Committee on Public Service.
She received a BS in Chemistry and BA in German from the University of Utah. She completed her DPhil (PhD) in Organic Chemistry from the University of Oxford and was an NIH Postdoctoral Research Fellow at the Sloan Kettering Institute and Columbia University.
Heidi was an Assistant Professor of Chemistry at Brigham Young University, where she conducted research in age-related macular degeneration and cancer drug delivery. She was also a Lecturer of Chemistry at Stanford University.
In addition to her teaching and research responsibilities, Dr. Vollmer-Snarr is a co-author of Organic Chemistry with Biological Topics and serves on the American Chemical Society (ACS) National Committee on Chemistry and Public Affairs, where she works on science policy and advocacy. As an extension of this work, Heidi receives funding from Harvard's Mindich Program in Engaged Scholarship to take her students to Capitol Hill to advocate for science policy related to their research. She has also served on the National Institutes of Health study sections Small Business Sensory Technologies and Visual Systems.
Enroll now
Bundled with Booster Class, a course built just for you.
With the College Credit Course, you will also have access to Booster Class for General Chemistry 1, a perfect companion material for those enrolled in Introduction to Chemistry/General Chemistry 1.
The end result of the study of differential calculus is the understanding of changes between values that are related by a function. Become an ace in the methods required to solve problems using differential calculus and get a better grade.
Report measurement
Solve problems relating to the periodic table and its trends
Solve problems relating to empirical and molecular formulas
---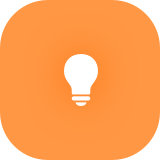 Learn the way you want
Built for visual, auditory, kinesthetic, reading & writing learners.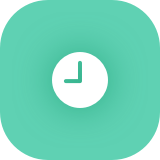 On your own time
All the learning materials and help you need, right when you need it.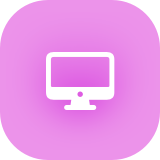 On your favorite device
Desktop, laptop, tablets, mobile, it works on every devices.
Student ratings
I had no idea what to expect when I first enrolled in this course. However, after the first class, I was certain that I had one of the best teachers around. I was never really strong in Chemistry but the instructor explained everything in a clear and approachable way.
Stephanie G.
I wanted to find less expensive options to take an additional course while I was working part-time. The experience and quality of teaching was outstanding. I only wish that they offered more courses in my area of specialization.
Matt S.
I wanted to find a way to get an extra credit in order to satisfy my elective requirements. I ended up spending way less than what I usually pay for a course and the instructor was one of the best teachers I've ever had.
Alma H.
Frequently asked questions
What is the cost of these for-credit courses?
It is $330 to sign up for each class and the cost is the same for any one of our courses.
Which schools do these credits transfer to?
All of our credits are transferable to 98%+ of any college or university in the US.
How do I transfer these credits to my school?
The process is quite simple. After you've enrolled in our class, send your school registrar a short email notifying them of your enrollment in our classes, along with the class syllabus. If you have any questions about the process, you can also get in touch with us any time at
support@oneclass.com
I'm still a little confused about the transfer process, can I get some more information about it?
Do these credits count towards my GPA?
For the majority of US colleges and universities, the final grade of any transfer credits from another institution do not count towards your cumulative GPA. Upon successful transfer of your earned credits, your transcript will list the amount of credits completed.
How often do the classes meet?
Depending on the course you select, the meeting time may be once or twice per week with each lecture being 2 hours in length. If your class meets once per week, the lecture will be 3 hours in length with a break in between. The semester will last approximately 10 weeks.
What format are the classes in?
We will be using Moodle for all class communication and discussions. For the lectures, they will be conducted via Zoom and you will be able to see your instructor via video.
Who are teaching the classes?
Our instructors are extremely experienced and the majority of them are current instructors at institutions such as Harvard University, Columbia University and New York University. You can read more about each of our instructors on each of our course pages.
How do I earn the credit/minimum requirements to pass?
The minimum requirement for you to be able to successfully transfer your credits is typically a final grade of C in the course or better. Depending on your instructor, your knowledge of the course material will be assessed through assignments, quizzes, essays and term tests.
Who can purchase these classes and use these credits?
Any student who is intending to attend post-secondary studies, whether it be at a college or university in the US is eligible to sign up and enroll in our courses.
Do you accept students from outside of North America?
Yes! If you're a prospective or current international student, you can definitely sign up and enroll in any of our courses.
What if my school is not able to accept the transfer credit from OneClass?
Our support team will work with you to do everything possible to assist you in successfully transferring the credit. However, the decision to accept the transfer credit rests with your institution. In the unlikely event that you are unable to transfer your credits to your institution, we will provide you with a full refund.
I can't find my school on your list, what should I do?
Even if your school is not on the list, there is a very high probability that your school's registrar will be able to accept our course credits. We've summarized the entire process for you into a few short steps -
OneClass Transfer Credit Guide
. If you have any additional questions, or if you'd like us to help you through the transfer credit process, simply get in touch with us at
support@oneclass.com