Making Studying Easy
When it comes to studying, there never seems to be enough time. Lucky for the 150 million college students in the world, OneClass exists for you. With an extensive library of exam study guides, lecture notes and video tutorials created by top students, you can quickly find what you need when you need it. There's a reason why 90% of all students who use OneClass get better grades.
Revolutionizing Education
OneClass started out as a mission to put students first. Every day, OneClass saves thousands of students hours from filtering through unrelated and outdated content from the web. Since 2010, our ultimate goal has been to deliver study resources that are immediately useful and relevant to any knowledge seeker on our platform.
Backed By Great Investors
Saif Partners
Venture Capital
Real Ventures
Venture Capital
Harry Patz
Angel Investor
Bill Zanker
Angel Investor
Jamie O'Hara
Grise Global Groupe
News & Press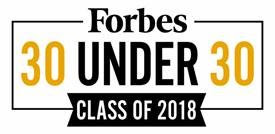 Notesolution Inc.
Unit 1902-365 Bloor Street East, Toronto, ON M4W3L4