---
PSYC 363 Lecture Notes - Lecture 7: Class Discrimination, Economic Inequality, Materialism
---
---
This preview shows pages 1-2. to view the full 8 pages of the document.
1
P
S
Y
C
36
3 W
K
7
C
l
as
s
i
sm
&
D
rug
-
Beliefs, attitudes, practices, and structures that create and maintain privileges

for
certain economic classes and
disadvantages

for other economic classes
-
Highly valuing money undermines happiness
-
Just thinking about money weakens social connections
-
Of the world's 100 largest economic entities, 51 are corporations & 49 are
countries
-
Influence on
mass media, governmance
Economic inequality
Only pages 1-2 are available for preview. Some parts have been intentionally blurred.
2
-

Health and social problems
are worse in more unequal
countries
-

A social identity approach to economic inequality (Jetten)
-
Jetten and her co-authors use the SIA to make 5 key predictions about
how
economic inequality will shape intergroup relations
1.
Comparative fit: increased inequality makes wealth a more "fitting" category
to understand the social world
2.
Social categorization

:

increased inequality makes "us" vs "them"

differences
between wealth categories more salient
3.
Stereotypes: increased wealth categorization leads to

more developed
stereotypes
about rich and poor (esp competence, warmth and morality

)
4.
Inequality will be perceived as unfair when
■
Wealth boundaries are seen as impermeable
-
Perception that economic social mobility is NOT possible
-
BUT, this is the American/ Canadian dream! Meritocracy - you can
make it if you're good enough
-
Many people
overestimate
level of
upward mobility

,
underestimate
level of downward mobility

, and underestimate
the amount of economic inequality
■
Social system is perceived as

unstable
-
Can this system change?
You're Reading a Preview
Unlock to view full version
Only pages 1-2 are available for preview. Some parts have been intentionally blurred.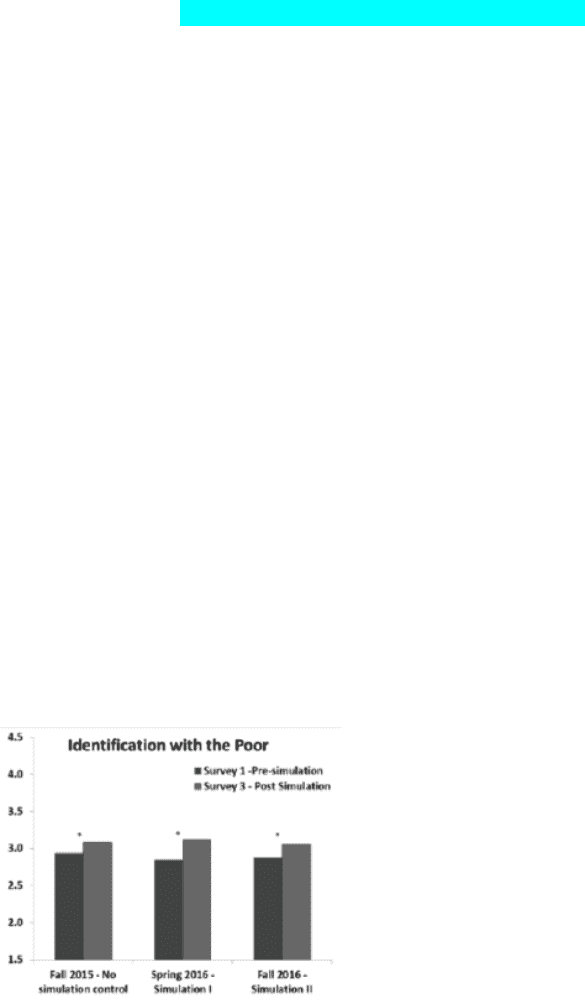 3
-
If economic inequality has existed a long time, or has a widely
accepted ideological rationale (eg Caste system in India),
perceived as STABLE and inequality is seen as less unfair
■
Wealth gap perceived as illegitimate
-
Is this inequality justified? Why are the rich, rich, and the poor,
poor?
-
When wealth is perceived to have come from hard work, seen as
legitimate
-
Seen as
illegitimate when perceived to have come from
corruption, tax evasion, inheritance, luck, exploitation, theft
5.
Different responses based on SES

- different psychological processes underlie
poor (relative deprivation) vs wealthy (status anxiety) responses to economic
inequality
Resistance
-
Ideologies
that deter resistance
-
Meritocracy and individualism
-
Equal opportunity and
up
ward social mobility
-
Both wealthy and poor deserve their fates
-
Inequality is
functional
-
Inequality is
inevitable
-
Class segregation:

little positive contact
Poverty simulation past findings
You're Reading a Preview
Unlock to view full version
---