---
ANAT 101 Lecture Notes - Lecture 6: Chondroblast, Surface 3, Calcitriol
Premium
---
---
This preview shows page 1. to view the full 5 pages of the document.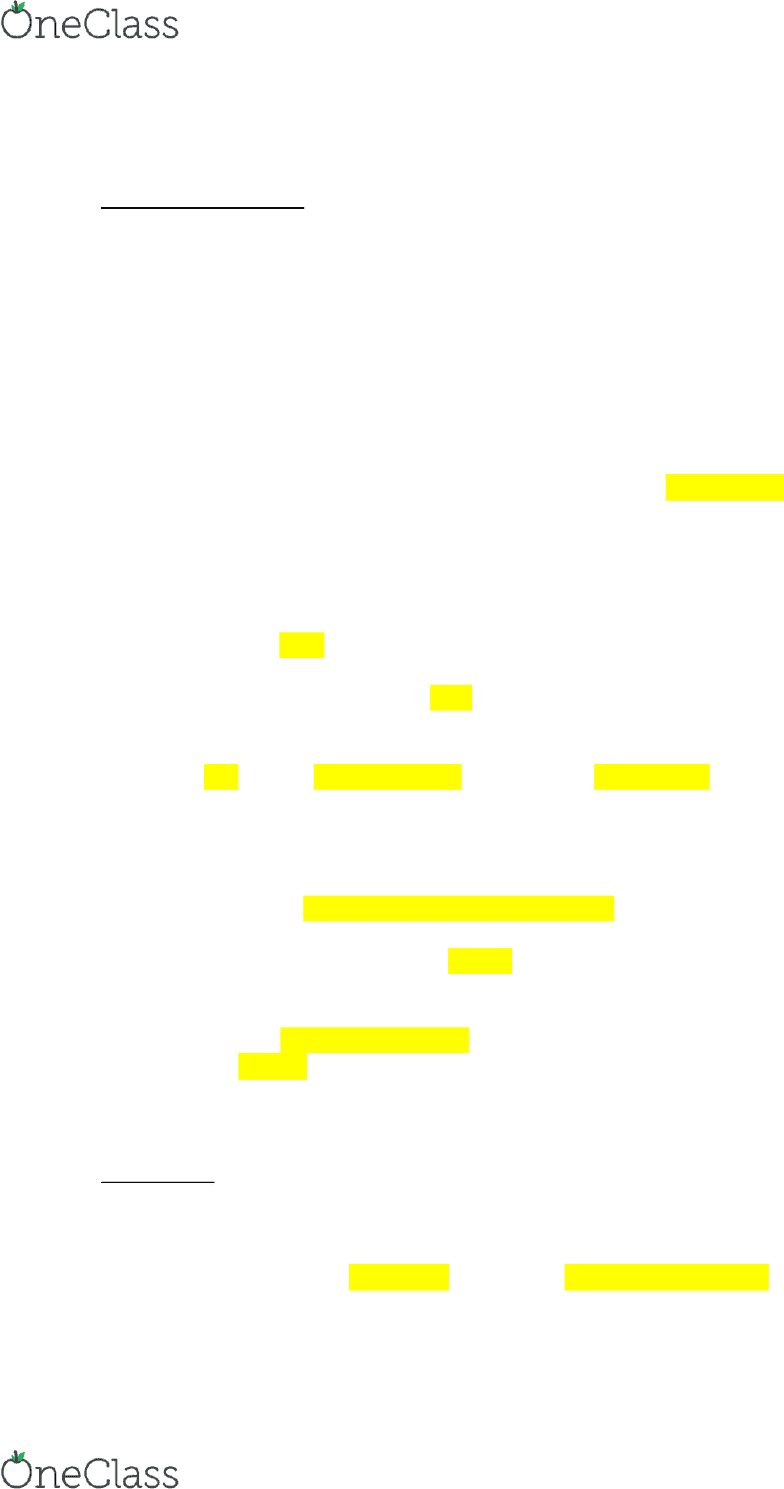 Anatomy Chapter 6
Functions of the Bone
a.
Support soft tissue and provide attachment points
3)
Assistance in movement
a.
Skeletal muscles attach to bones to help w/ movement
4)
Mineral homeostasis (store and release)
a.
Stores calcium

and

phosphorous

for strength but releases minerals into blood to
maintain balance
a.
Red marrow makes RBC, WBC and platelets (

hemopoiesis

)
a.
Yellow marrow store triglycerides for energy
Structure of the bone
a.
The

shaft

/ body of the bone
a.
Proximal and distral ends
a.
Between the diaphysis and epiphyses
b.
Has the epiphyseal plate which allows bone growth
a.
Thin layer covering the epiphyses where bone forms a joint
b.
Reduced friction and shock
a.
Tough connective tissue w/ blood supply
c.
Enable the bone to get thicker
d.
Protects bone, repairs
a.
Has yellow bone marrow
b.
Hollow and reduces dense bony material to make the weight lighter
a.
Lines medullary cavity
Bone Tissue
o
Water, collagen fiber, mineral salts (Calcium phosphate)
o
Initiated by osteoblasts cells which secrete fibers and ecm
o
Mineral salts crystalize between collagen fiber spaces and when the space is
filled, they accumulate around the collagen fiber
find more resources at oneclass.com
find more resources at oneclass.com
You're Reading a Preview
Unlock to view full version
Only half of the first page are available for preview. Some parts have been intentionally blurred.
-
Hardness depends on crystalized salts and flexibility depends on the collagen fibers and
its tensile strength
Four Types of Cells in Bone Tissue
b.
Develops into osteoblasts
b.
Make and secrete collagen fibers and ECM
d.
Become osteocytes when they get trapped in the secreted ECM
b.
Main cells in bone tissue and maintain metabolism
a.
Releases lysosomal enzymes and acids to digest protein and minerals of the
extracellular matrix (
resorption
)
b.
Regulate blood Ca by making calcium release
c.
Remodel/

Carve out bone
Compact Vs Spongy Bone
o
Provide

protection

,

support

and

resist

weight

stress
o
Made of osteons and have osteocytes within lacunae
o
Has a route for nutrients and oxygen to reach the osteocytes and removal of waste

Older osteons that are kinda destroyed during rebuilding and growth
o
Circumferential lamellae:

Develop during initial bone formation
o
Does

not

contain osteons
o
In the interior of the short, flat, sesamoid and irregular shape bone
o
Consists of

trabeculae

:

Lamellae arranged in irregular patterns of thin columns

Support and protect red marrow
o
Always covered by compact bone
o
Located where there is little stress or where the stress is applied in many
directions
o
Light weight

that allows the bone to move
find more resources at oneclass.com
find more resources at oneclass.com
You're Reading a Preview
Unlock to view full version
---
Loved by over 2.2 million students
Over 90% improved by at least one letter grade.