HREQ 2010 Lecture Notes - Lecture 8: Advanced Capitalism, Intersectionality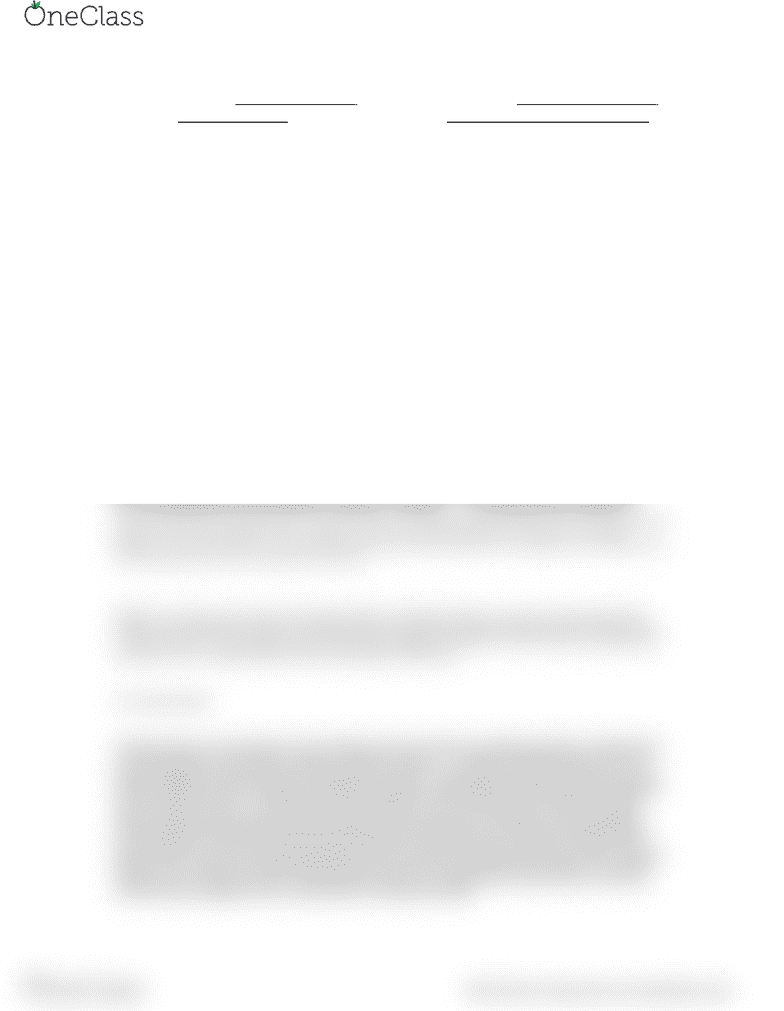 RACE IS NOT A "THING IN ITSELF" == BUT RATHER == "A SOCIAL PROCESS"
=====> "NOT A PERSON" == BUT RATHER == "A PERSPECTIVE ON THINGS"
(9 Fredman) For example "black" is essentially a politically and culturally constructed category. Racism is
not objective characteristics but about relationships of domination and subordination. It legitimizes the idea
of sub-human. (10 Fredman) Race as even played a role in establishing our economic structures. It served
the needs of advanced capitalism. Racism is rooted from slavery and colonialism which are driven by
economic imperatives. (10 Fredman) A problematic consequence is that tolerance for difference social
groups is only there for economic purposes. (10 Fredman) The fact that race is a social construct makes it
clear that 'race' includes personal and social attributes, such as religion, culture, nationality and ethnicity.
There is a connection between race and domination. The dominant group does not see itself but an
embodiement of universal values. These values present truth and justice. All other groups are seen as
different and inferior. (11 Fredman)
Based on a social and historical context, race is a term used to distinguish between ethnic groups. Founded
on the misrepresentation of "scientific knowledge," theories have been used to justify
exclusion,
subordination or extermination. The wide spread belief of 'race' has allowed it to become a social construct.
(9 Fredman) It legitimizes the idea of sub-human. (10 Fredman) Furthermore, the concept of race has
significantly contributed to the advancement of capitalism. The free labour from slavery during the periods of
colonialism as well as the exploitation of developing countries has improved the economy of developed
countries greatly. (10 Fredman)
For example, the shortage of labour force in Britain led to the recruitment of
individuals in the Caribbean to take on jobs that were not preferred by others.
Social conception is used to justify racism as the domination of relationships between races. For example,
"black" is a politically and culturally constructed category that is used to distinguish one type of race to
another. Therefore, such racial characteristics are used to create relationships of domination or
subordination as such differences allow for the rise in power. As well, race is used as an economical factor
as it was established during colonization to advance in capitalism. Thus distinguishing the workers as
inferior and not fit for any other work. The fact that race is a social construct makes it clear that race includes
personal and social attributes such as religion, culture, nationality and ethnicity. There is a connection
between race and domination. The dominant group does not see itself but an embodiment of universal rules.
All other groups are seen as different and inferior.
Different is a relative concept. Once universality is taken out of the picture there is no reason to treat any particular
culture, colour or religion as superior to any other. Racism is insensitive to diversity between groups. It's easy to refer
to 'ethnic minorities' as a homogenous group without acknowledging the differences. There is also an assumption that
individuals can be completely defined by their membership to their group.
2) Intersectionality
Intersectionality can be defined as the overlapping and the intersecting of different identities. People belong
to various groups of race, gender, religion or sexual orientation. (11 Fredman) Modood argues that it's no
longer adequate to think that racism is based solely on colour. He suggests that there are various 'cultural
racisms.' Modood uses the example of anti-Muslim prejudice. These groups are facing discrimination based
on their religion and race. (12 Fredman) Another example could be the discrimination faced by a lesbian,
African American women. She faces discrimination based on her sexual orientation, colour and gender.
These examples demonstrate how social groups are not homogeneous. (13 Fredman) Intersectionality is
also necessary to reveal which identities are privileged and have dominated in societies. Colonial history
demonstrates that the most powerful individuals of the time had the characteristics of being white, male and
straight. This is important to acknowledge because we should not associate all their power on the singular
characteristic of them being white. This would take away from individuals who are also 'white,' but do not
have the same privileges, such as white women or homosexual males.
find more resources at oneclass.com
find more resources at oneclass.com